Packing for a backpacking trip can be daunting for the first timers. How to pack and what to pack?  While part of it comes from experience, travelers should not worry too much about bringing the wrong stuffs, not bringing the right stuffs or packing it the wrong way. At most, there would be some minor inconvenience to your trip, surely nothing too detrimental to the enjoyment of your overseas holidays.
But to make things easier for the new traveler, I have written a short packing guide. As you can see from the article, I do not carry a lot of specialty traveler items. I carry a small backpack (34 litre Osprey Stratos) but I did squeeze (too) many items in it.
Please note that these photos were taken when I was half-way through my East Asia trip (China, South Korea and Japan), a 6 weeks long trip.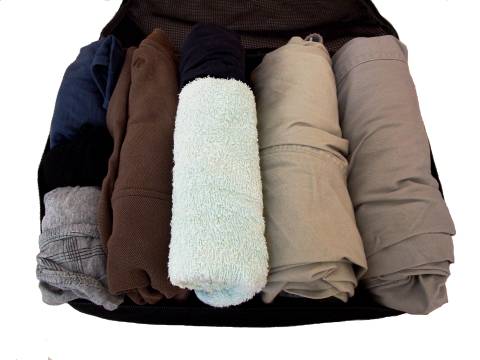 For this trip, besides the clothings I am wearing, I brought along another 2 pairs of convertible pants, 3 tshirts, 1 small towel, 1 light jacket, 3 pairs of underwears and 2 pairs of socks.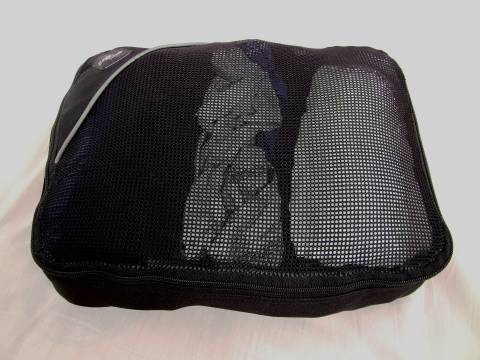 Roll the clothings into a pack-it bag.