North Luzon, Philippines Ride
Motorcycle: Honda XR 200 from Nice-Bike at 550 Pesos per day. Deposit of 2000 Pesos and passport are required.
Distance Covered: ~1500KM
Reference: Lonely Planet Philippines and GPS Map
Spendings: 18,500 Pesos (= 400 USD) excluding air tickets and insurance
Quick Review: Lively festivals, glorious mountains, majestic rice terraces and interesting hill tribes
Route
Angeles > Baguio > (Kabayan) > Sagada > (Bontoc) > Banaue > Penablanca > (Claveria) > Vigan > Capas (Mt Pinatubo) > Angeles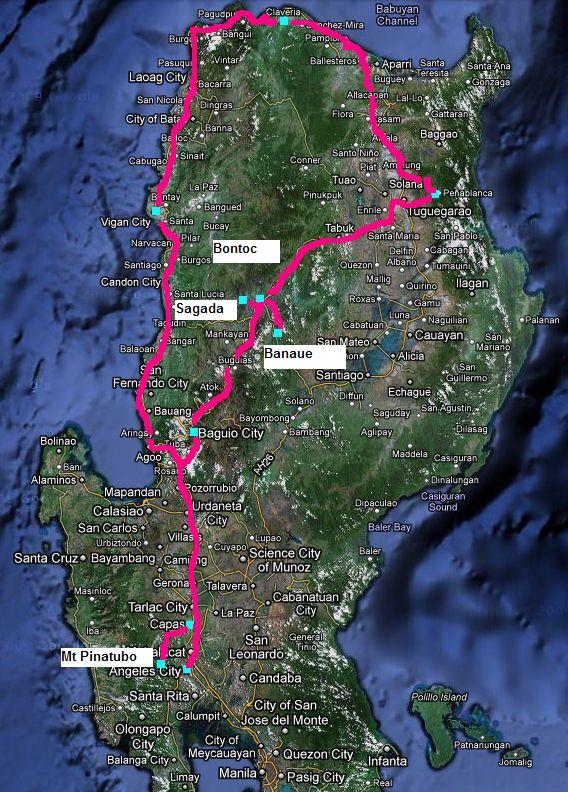 Anti-Clockwise loop around North Luzon, Philippines.
Unlike some of my previous long-winded trip reports, this will be a very brief report with mostly photos.
The North Luzon, Philippines trip report is divided into the following sections:
Introduction (You are here)
Disclaimer: This trip was taken in February 2010. The information is provided 'as is' with no warranties and confers no rights. If you are interested to know more, please add a comment and I will update the post with more details.