Introduction

Singapore might not have a lot of hiking options but there are actually a few mountains in the nearby state of Johor, Malaysia.  A few of these gunungs (malay for mountains) are Gunung Ledang (aka Mt Ophir), Gunung Belumut, Gunung Lambak, Gunung Panti and Gunung Pulai.
For this trip, we are heading to Kluang town to hike the 1,010m high Gunung Belumut.  We also decided to stay overnight in Kluang to explore the area a little.
We brought along a GPS receiver and managed to track the route and waypoints shown below.  If you would like a copy of the file in Garmin GDB format, just post a comment and I will send the download link to your email.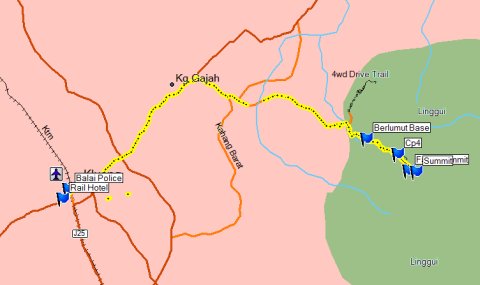 Day 1 – Gunung Belumut
We chartered a one-way coach who picked us up at 6am in Singapore.  The first stop was Rail Hotel in Kluang where we confirmed our reservation and dropped off our extra stuffs unnecessary for the hike.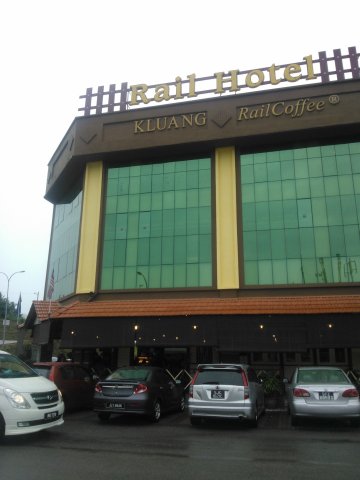 It's drizzling and nobody was in a hurry so we tried the famous coffee and bun.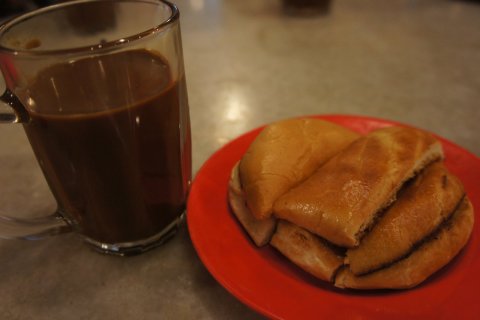 There were not a lot of information online on how to get the permit for hiking Gunung Belumut but one of them pointed to the police station.  So we went there but realised they do not issue permits.
We decided to head straight to Belumut base and see what happens. The road to Belumut is actually marked with clear signs.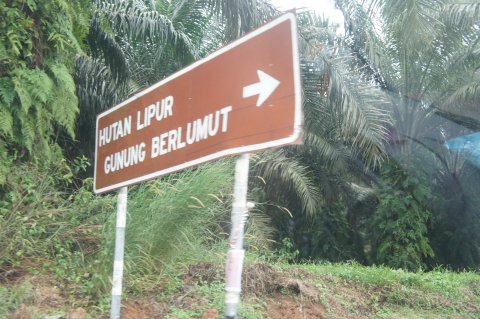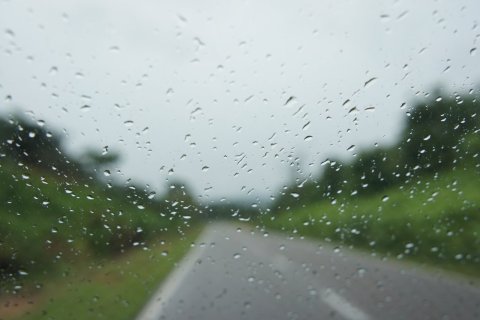 This is the office located at the entrance to Gunung Belumut.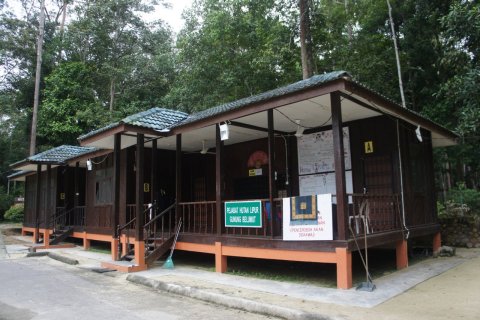 Anybody can translate the following?  I think it contains information for the permit.  Anyhow, we were lucky as there was an official guide who was taking another Singapore group up the mountain.  By right, we would need to apply for a permit at the forestry department.  We discussed and was allowed to tag along.
The entrance of Gunung Belumut.  We officially started the hike at 11am.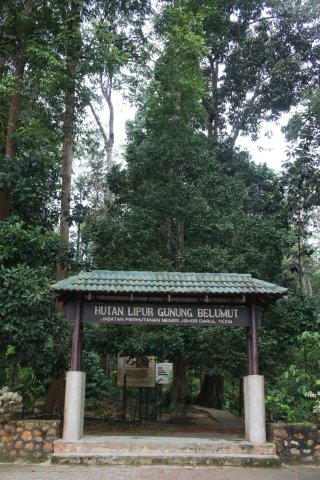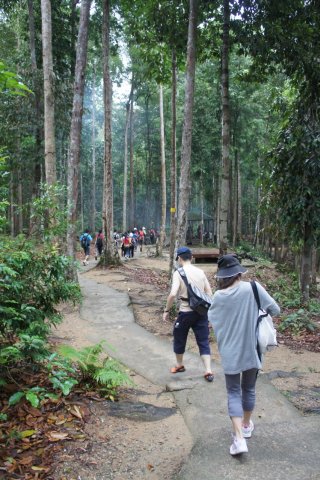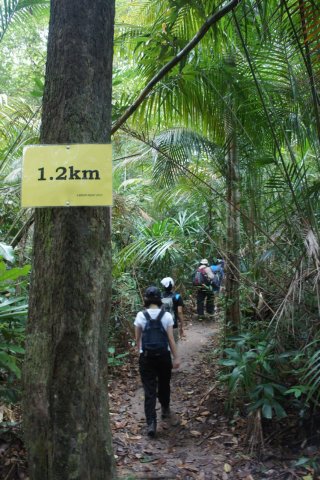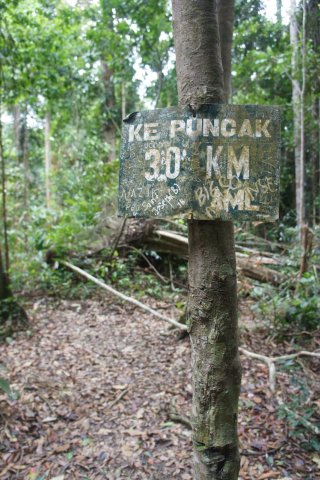 There were leeches and it's recommended to wear socks and long pants.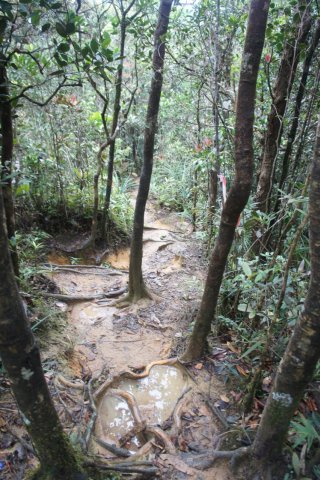 Gloves would come in handy as some parts require you to pull yourselves up the steep slopes.
Here's the false summit.  Head west for the true summit.  It will take just another 10 minutes.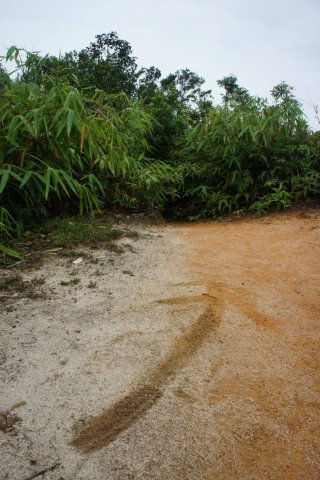 View from the real summit.  We took about 3.5 hours for the hike up to reach at 230pm.  There is huge boulder named the Crown Rock on the summit.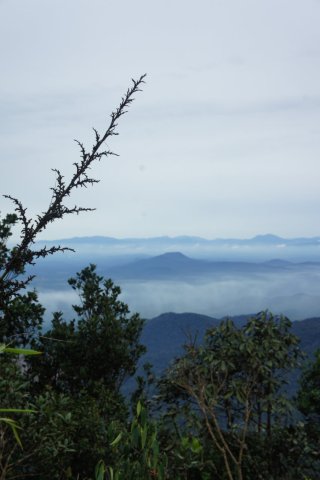 Back to the false summit.  It's a nice area for rest and replenishment.
Somehow I wasn't paying a lot of attention to the surroundings on the hike up.   I guess we were just determined to the reach the top before the cut-off time.  The guide told us we would have to turn back at around 2pm plus if we still had not reach the summit.
So now I managed to take a few photos of some of the flora.
A wild orchid?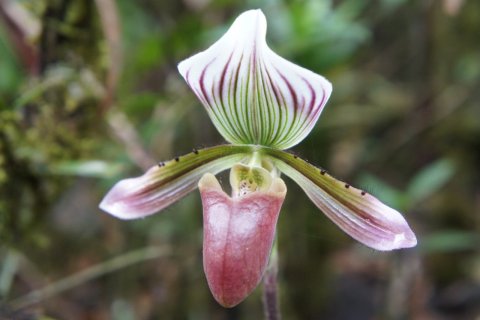 Pitcher plants.
We finally reached the base at around 6pm.
Ah, a warning not to climb Gunung Belumut without a permit.
My friends had arranged for another vehicle which soon arrived and drove us back to Rail Hotel.  We had a nice hot bath before going out for dinner.
Dinner was at a Chinese restaurant recommended by the driver.  For supper, we had durians and watermelons at a road-side stall opposite Rail Hotel.