Introduction
After our recent Kluang, Gunung Belumut & Gunung Lambak trip, we are headed to the Kota Tinggi area in Johor this time.
Our plan for the day trip included the following:
Gunung Panti
Kota Tinggi Waterfall
Taman Buaya or Crocodile Farm
Seafood Dinner
Firefly Boat Ride
It might seem like a lot of activities for one day but as all the sights were nearby and we had a vehicle at our disposal, we were able to move at a rather leisurely pace.
Gunung Panti, of course, was the key attraction for us.
We brought along a GPS receiver and managed to track the route and waypoints shown below. If you would like a copy of the file in Garmin GDB format, just post a comment and I will send the download link to your email.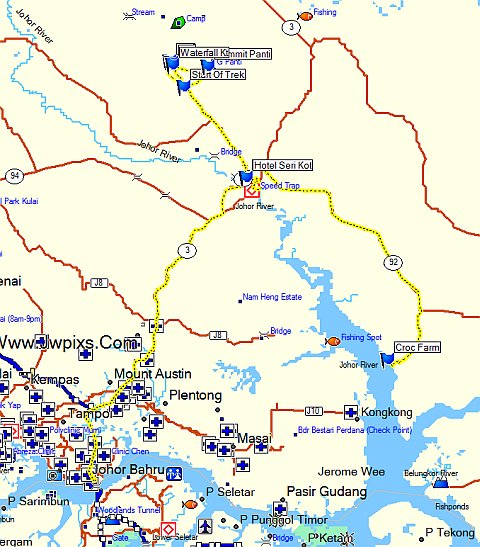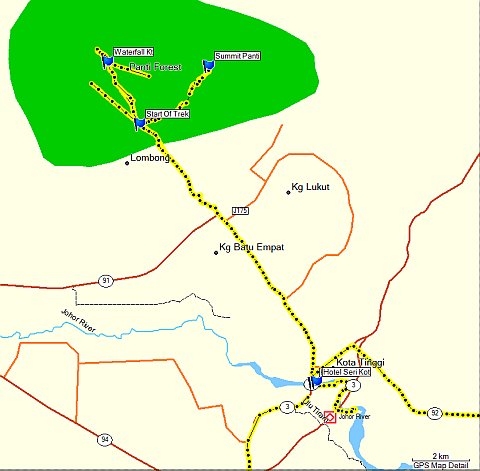 Gunung Panti

A chartered coach picked us up at 630am in Singapore and we arrived at Kota Tinggi Waterfall resort around 900am where we met our guide. Officially, we are required to obtain climbing permits and we did so through the guide. However, we didn't get to see the permits and there was nobody at the mountain performing any checks.
As can be seen from the map, the start of the hike was actually a few kilometers before Kota Tinggi resort. The entrance is a small side road with no obvious signs as shown in the following photos.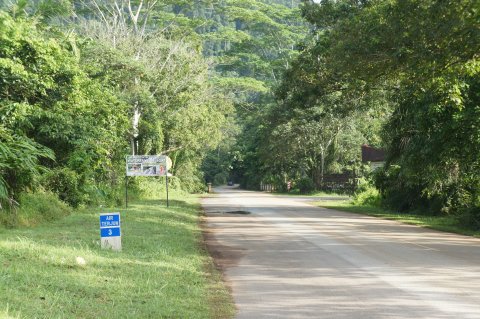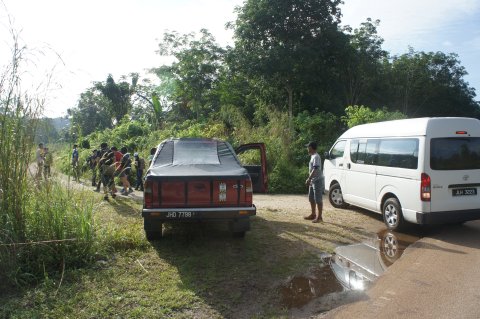 Off we go.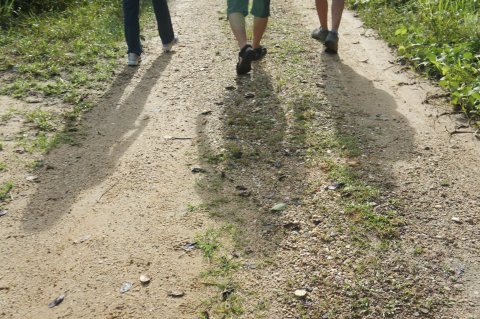 It was raining the days before and the path was muddy with puddles of water.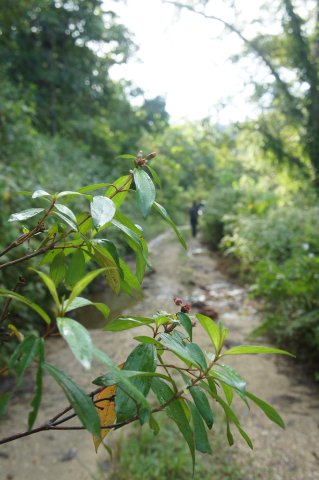 This is as far as a vehicle can go in through the side road.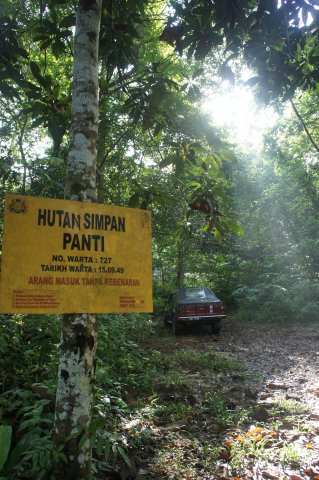 We carefully balanced ourselves on the logs as we did not want to get our shoes wet.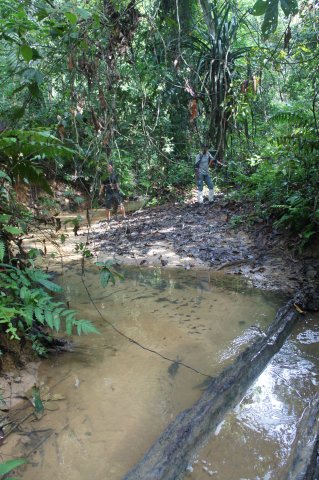 The slopes are gentle and it seemed like an easy hike.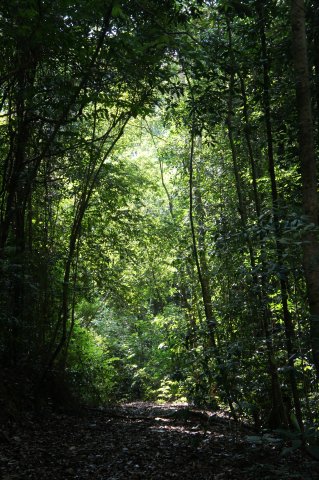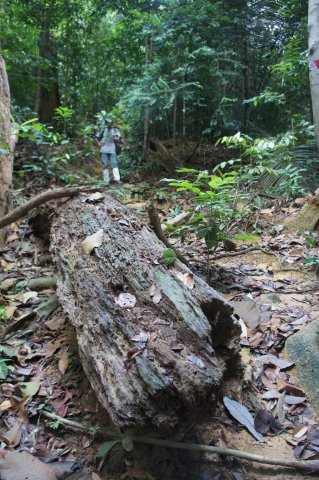 Until we realised how much infested with leeches was the mountain.  The leeches at Gunung Panti were rather incredible creatures that crawled their way up our shoes and through our socks.  After taking a bite of you, they clung on to you and even if you managed to remove them, you left a gushing wound.  Hirudin and other chemicals secreted from the leech reduces surface tension and prevents quick clotting of the blood.  Read all about the amazing leech at Wikipedia.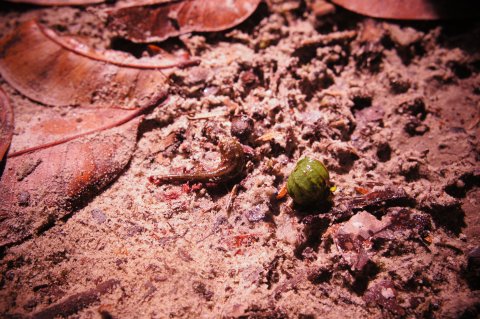 Not wanting to linger at any spot for too long, we quicken our pace.
The final stretch before the summit was an almost vertical wall where we had to climb up with the help of ropes.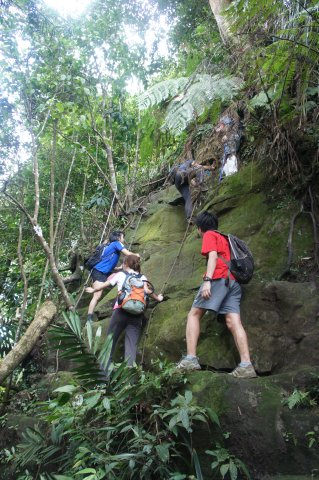 Finally, we reached the summit of Gunung Panti at 519m.  It took us about 2 hours.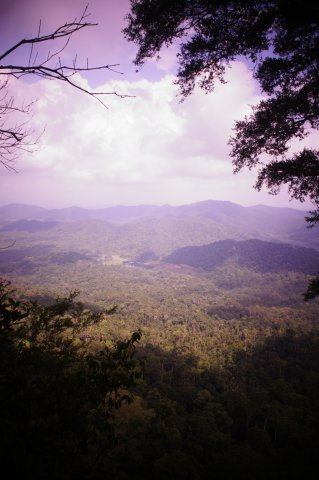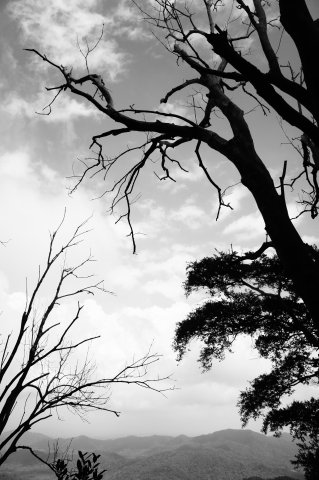 We checked our wounds.  The winner went to BN who came in bermudas and sandals.  The leeches inflicted more than 10 wounds on him.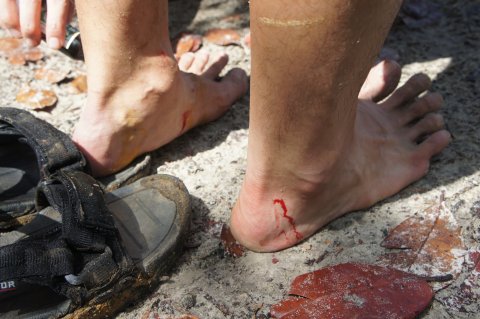 As we descended, it started raining.  The trek became a stream of muddy waters.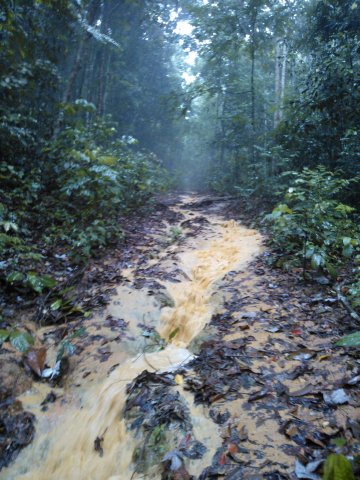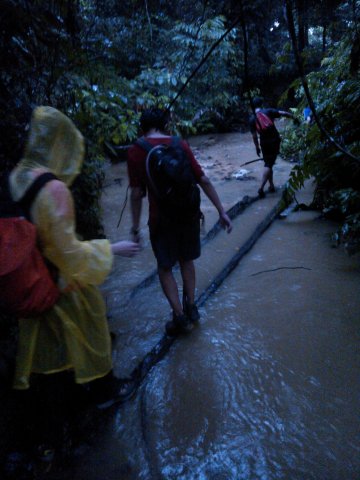 We were aching from the hike, wet from the rain and wounded from the leeches.  But all was great fun and we were in high spirit!  Okay, for me at least. 🙂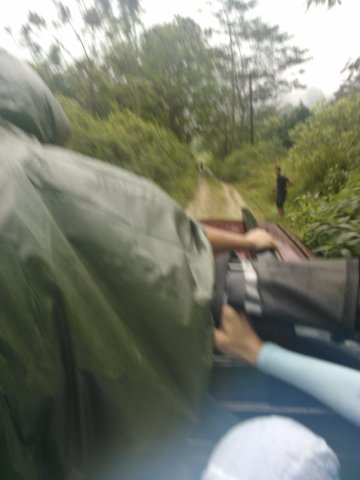 Kota Tinggi Waterfall

Since we were at Kota Tinggi Waterfall resort, we paid it a visit.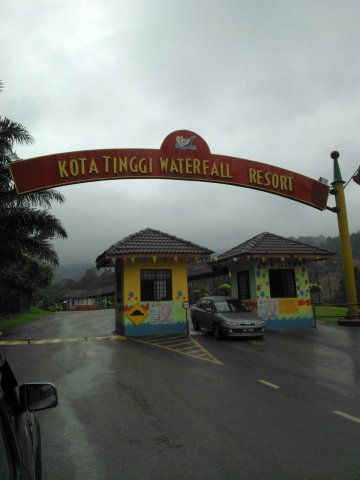 We dipped in the waters for a while and washed up.  Some of us discovered more leech bites on our bodies.  My count was seven.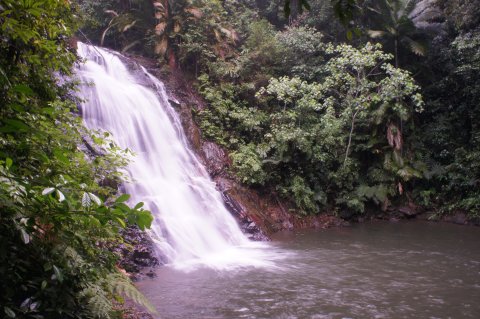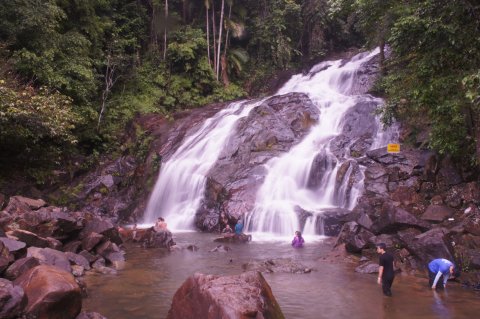 Taman Buaya
Next, we visited a Crocodile Farm at Telok Sengat.
One can purchase chicken to feed the crocodiles.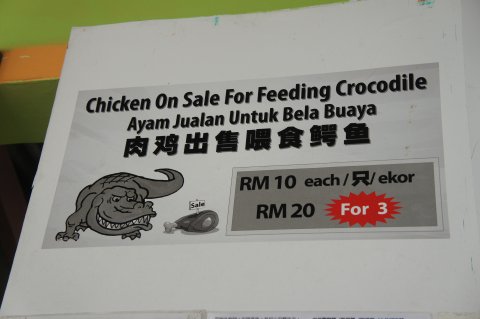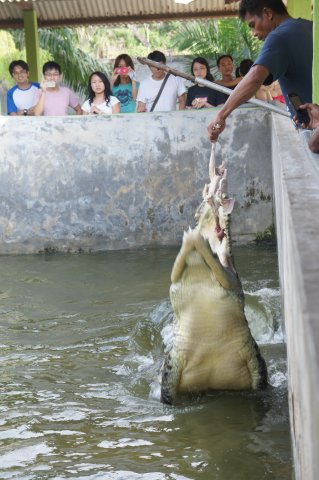 155 year old crocodile.  Notice that it has no teeth.  I think it's blind as well.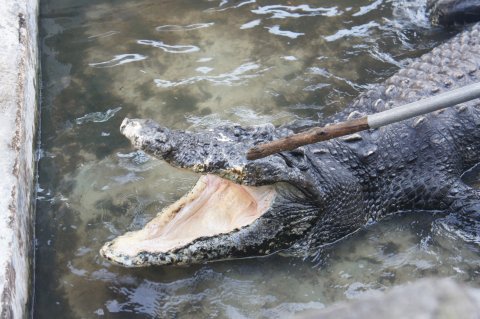 Obese or pregnant?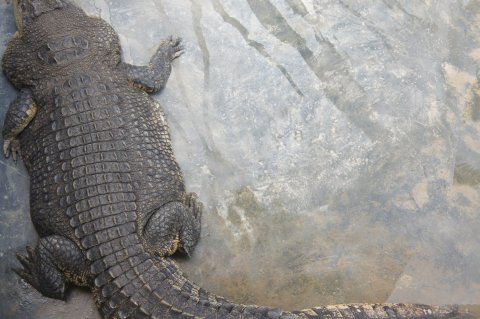 We happened to be there during feeding time.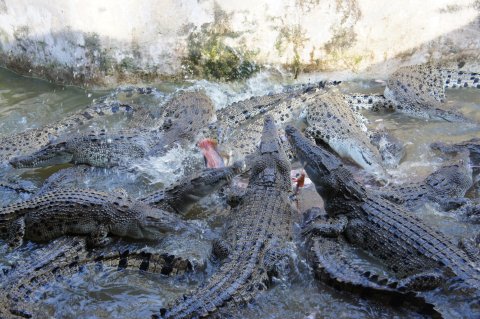 Seafood Dinner
We had a sumptuous dinner at Sengat Seafood Restaurant located by the Johor river.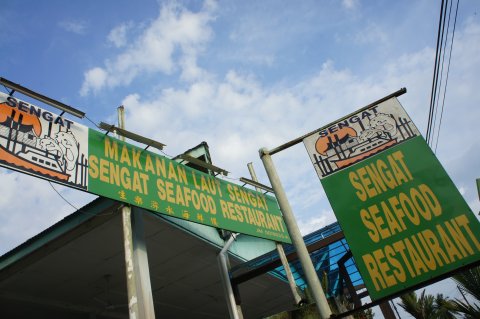 The resident cat looked at us with appealing (or threatening) eyes during dinner.  Its efforts were not wasted.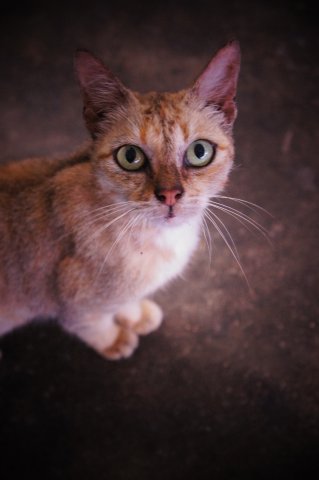 Some photographs taken near the Johor river.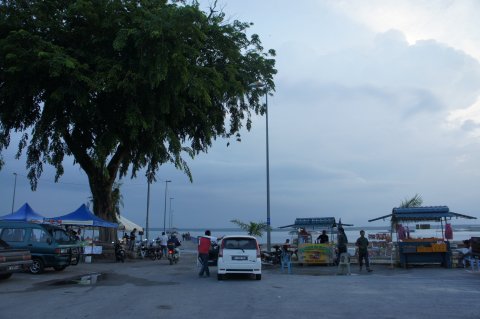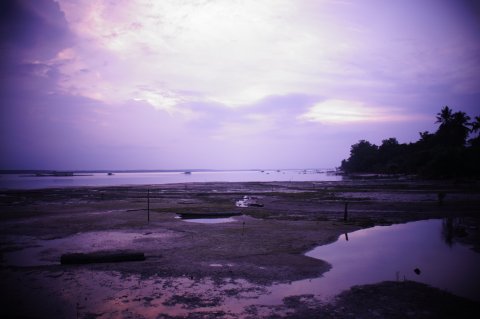 Firefly Tour

The finale for the day was a boat ride along Johor river near Kota Tinggi town to see the fireflies.
Thanks to Bob for the trip planning and G for the contact of the guide!