Introduction

Looking to get out of Singapore for the upcoming Hari Raya long weekend, my friends (ex-colleagues) and I decided on a trip to Malaysia.  Even though I have been to many short trips to Malaysia, this would be the first time I am organising one.
The main goal of the trip is to have a fun and relaxing time.  My friends are not keen hikers but I figured that a variety of activities including an easy summit like Gunung Lambak in Kluang would be interesting.  Zenxin farm visit and local walkabout are other planned activities for Kluang.  We would be spending the night at the highly-rated Rail Hotel.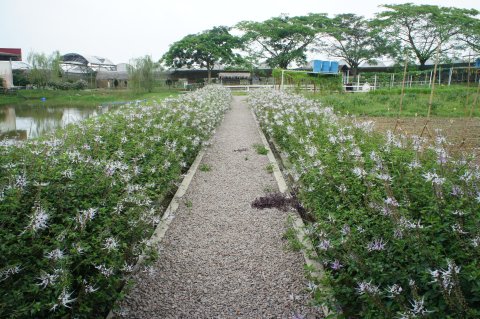 After Kluang, the next stop would be Kukup.  Known for its rustic kelong life and excellent seafood, Kukup has always been a popular tourist destination among Singaporeans.  But somehow, most of my friends and I had never visited Kukup.  So why not during this trip?
As with most trips, there were a slew of problems to settle.  First off is transport.  I originally wanted us to take the train from Woodlands to Kluang for the experience.  However, when I tried to purchase the train tickets in advance, I realised that for such short distances, we are not allowed to buy train tickets until the day before the journey.  It made sense because KTM need to cater to the popular route from Singapore to Kuala Lumpur.  Usually, unless there are last minute cancellations, there wouldn't be any tickets left for the short journeys.  I did found a workaround which is to buy an advance ticket to the nearest allowed destination (Segamat) and just alight at Kluang.  It definitely cost more but that's not the only issue.  As it's Hari Raya weekend and I didn't manage to consolidate all passport information early enough, there weren't enough train tickets left.  So I was left with the easy choice of getting a chartered coach.  I sent out a few emails to the transport operators we have used before for quotes.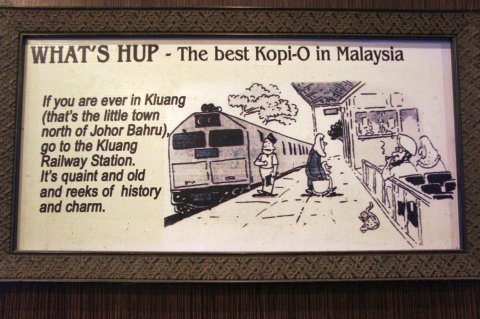 While waiting for the transport operators to get back, I tried looking for a kelong at Kukup.  Boy, it's more difficult than I imagined.  Because of Hari Raya, there were a lot of tour groups going to Kukup.  Most of the kelongs were booked.  The few kelongs which were still not yet booked were holding out for bigger groups of tourists.  Each chalet can house 20 to 30 people.  So you can see why the owners were reluctant to accept our group of 8.  After much rejections from the kelongs, I started looking at alternatives such as Kukup Golf Resort and the boutique hotels at Pontian.
Then I had a lucky break. Ah Lin, owner of one of the more popular kelongs in Kukup, called back and asked if I was interested in staying at his brother's kelong.  The price was 90 SGD each for a 2D1N stay which includes 1 snack, 1 dinner, 1 breakfast, 1 lunch and a boat tour.  It's more expensive than usual and the location of the kelong is not as good as Ah Lin's.  But I took the offer.  I also asked Ah Lin about chartered coach.  He said he had never arranged for transport from Kluang to Kukup but he would check.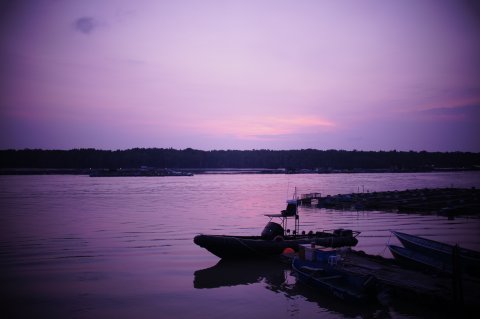 The quotes for the transport came back.  The transport operators we have been using quoted much higher than the prices Ah Lin gave me.  Considering Ah Lin's cut, I realised we have been overpaying for our past trips to Malaysia.  Well, we do and we learn.
So the planning have been done.  Oh, one thing I requested from the transport operator was to pick us up from our homes.  As we all lived in the west and my place would be the first pick-up point, I figured it would not be asking too much from the driver as I would be leading him to my friends' places.  And conveniences to my friends as well!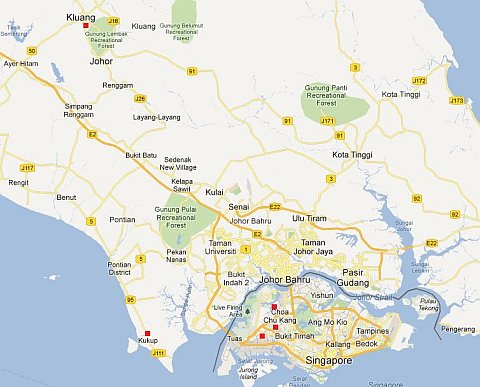 The Kluang and Kukup (Malaysia) report is divided into the following sections:
Introduction (You are here)
Disclaimer: This trip was taken in August 2012. The information is provided 'as is' with no warranties and confers no rights. If you are interested to know more, please add a comment and I will update the post with more details.