A friend and I took off to Sabah to climb Mt Kinabalu in May 2010.  Even though I managed to find some motorcycle rental companies in Sabah, unfortunately I did not do any rides.  Still, Mt Kinabalu is probably one of my favourite mountains so far. Glorious views, not commercialised (unlike many popular mountains in China), not technical (some ropes at some places) and not too difficult (but tiring all the same).
You can find a lot of information on Mt Kinabalu online so in this trip report, I will only share some photos with basic descriptions.
Day 1
Arrived at our hotel in style.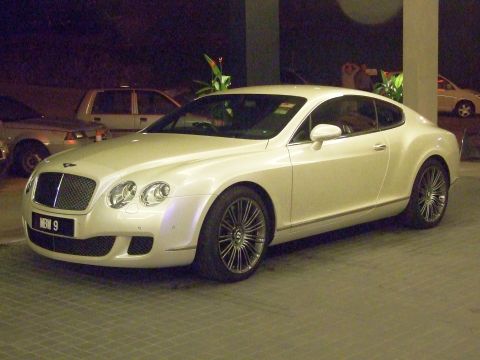 Eh, got the order of the photos wrong. Below is our actual vehicle, a nice mini-van surely meant for more people loh. Above is just a car we spotted outside our hotel.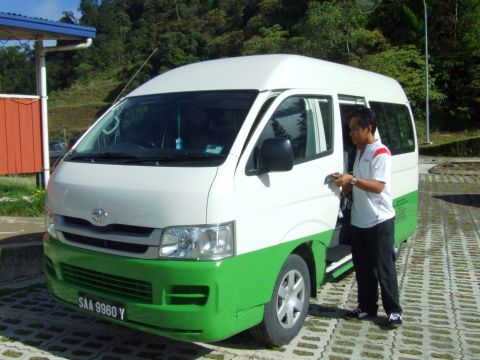 Took a cab downtown for dinner. We had Sabah vegetables, Sabah chicken and Sabah toufu. Lord Low, who made the first ascent of the mountain (thus Low's Peak), had these dishes before his climb. Food necessary for a successful climb.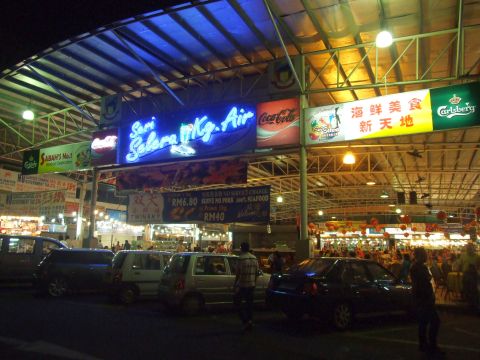 Day 2
Left the hotel at 7am for a 2+ hr drive to Mt Kinabalu natural park. The trail up to the summit is highlighted in pink. Blue route is the Via Ferrata trail taken during the descent. Our goal for today is to reach Pendant Hut located at the 6.5km mark. A person with average fitness takes around 4 to 6 hrs.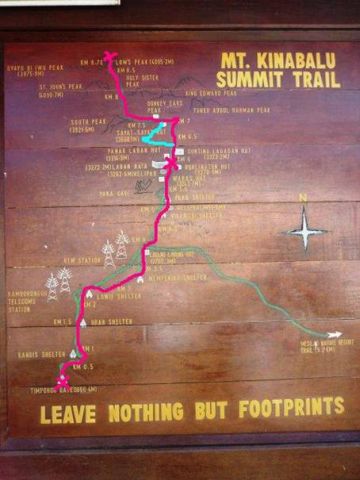 Timpohon Gate – Start of all sufferings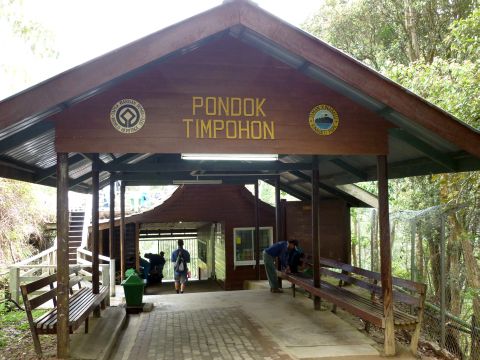 But obviously not to the people below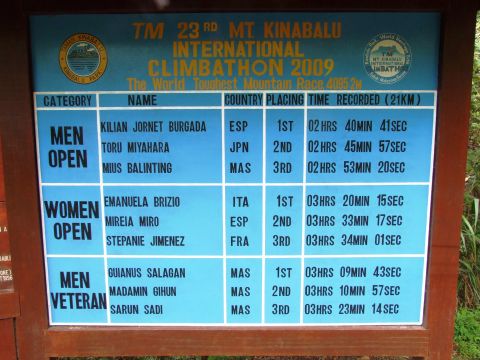 Markers along the way to remind you of how far you are still away from your destination. Sheltered rest points, toilets and untreated water are available at every 0.5 or 1km mark.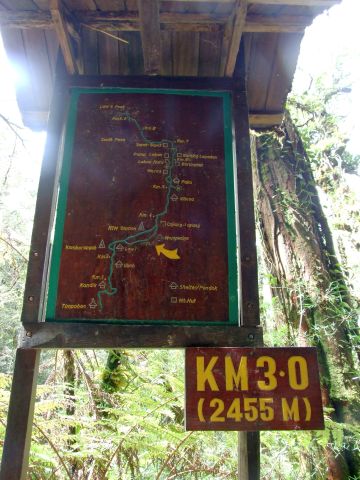 Mt Kinabalu is said to be teeming with wildlife.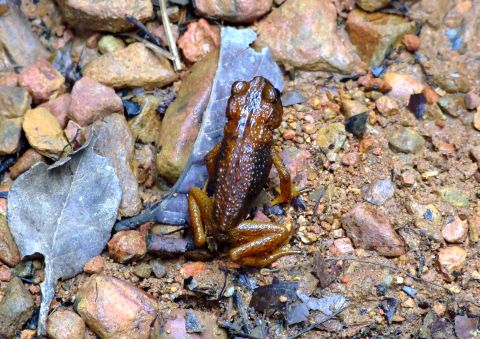 These squirrels are not shy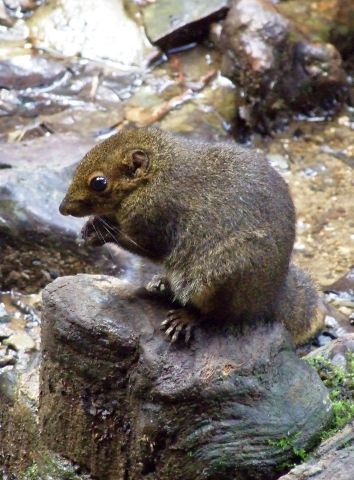 Initial part of the climb brings you through forests.
Porters like these carry 30kg up and down the mountain on supply runs a few times a day. They climbed to earn a pay while we paid to climb. Stupid city folks.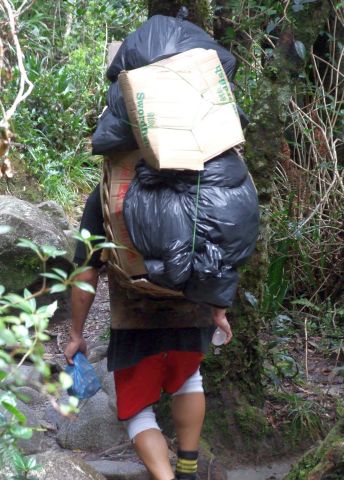 Shooting flowers as an excuse to stop and rest.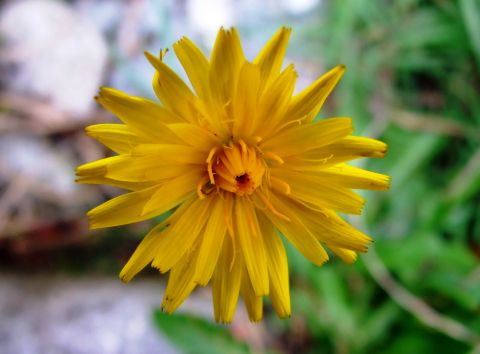 Spotted something homely after more than 4 hrs of hard climb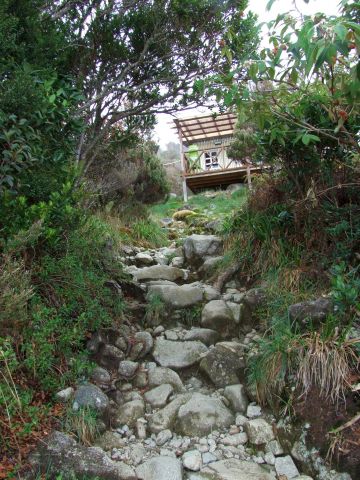 On the left is Laban Rata where most people stay for the night before continuing the climb to the summit at 230am in time for the sunrise. We stayed at Pendant Hut, the white building on the right.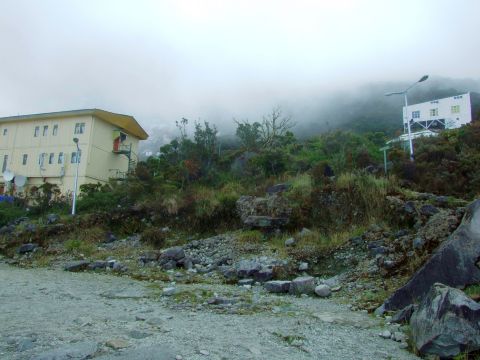 Every step felt heavy and reminded me of my stupidity of carrying unnecessary stuffs like a thick stack of notes.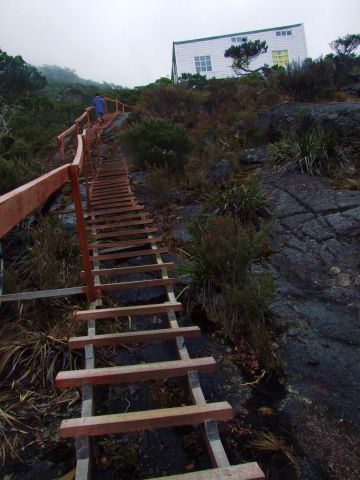 Our dorm beds at Pendant Hut. The showers were icy cold. Luckily, I graciously let my friend test the water first.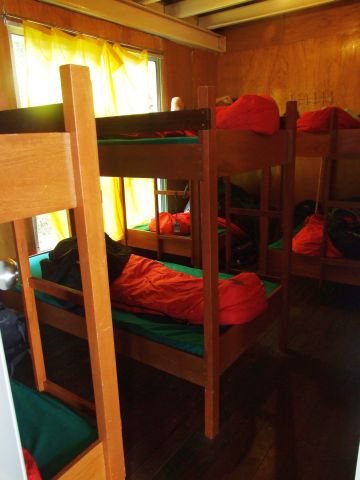 A Via Ferrata instructor giving us a briefing. From Mountain Torq: "A via ferrata (or 'iron road' in Italian) is a protected mountain path consisting of a series of rungs, rails and cables embracing the rock face. It allows access to scenic sections of the mountains that are typically reachable only byexperienced rock climbers and mountaineers." We stayed at Pendant Hut instead of Laban Rata for the Via Ferrata activities.
Restaurant at Laban Rata. Diners couldn't help but take a peek at the mountain they are going to ascent tomorrow. After dinner, we returned to Pendant Hut, sat around, drank hot Sabah tea and prepared our stuffs for the 230am climb.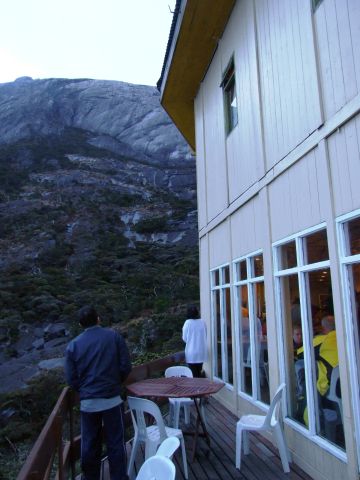 Another sneak preview of what's to come tomorrow