Day 3 – Kukup and home

The original plan for the morning was to visit Kukup Island National Park.  But lazing around seem like a pretty good alternative.
So here I was, reading Aravind Adiga's Between the Assassinations.  The assassinations refer to Indira Gandhi's death in 1984 and that of her son, Rajiv Gandhi, in 1991.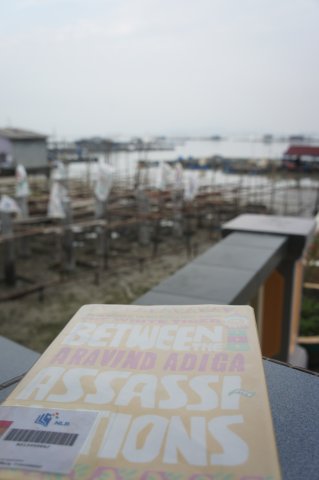 Took a few shots of the surrounding Kelongs.  In case you are wondering, Kelong is a malay word for house built on water.