Day 11 – Galle to Unawatuna to Colombo

Hotel Weltevreden, with its rooms around a garden courtyard in a Dutch colonial building, is one of my favourite lodgings in Sri Lanka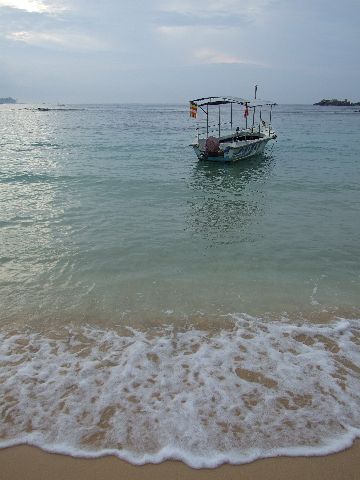 Unawatuna, another popular beach in Sri Lanka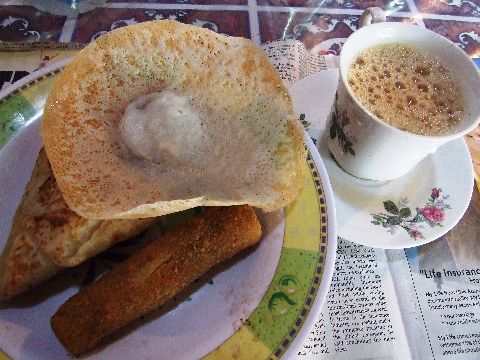 A Sri Lankan breakfast before I headed for Colombo.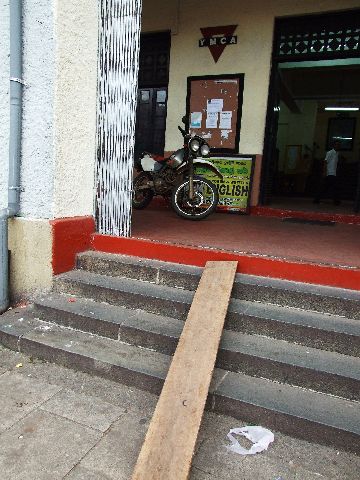 Now this is why we practiced narrow plank in riding school. There were many road blocks outside and within Colombo. At the first checkpoint where I was stopped, my licenses were checked. I was glad that my IDP came in useful. At the next checkpoint where I was stopped, the police said that I was missing a license of the motorcycle. I called Suranga and he informed me that the motorcycle license has indeed expired. I would need to pay a "fine" on the spot. So I discretely paid 1000 Rupees and continued my way, avoiding eye contact with other checkpoints until I reached Colombo. At Colombo YMCA where I intended to spend 2 nights, I discovered that Bistol Street is designated as a high-security zone. This means that the sentries would not allow my motorbike to enter the premises until I fill up a registration form and get it signed by the officer in charge. After much hassle, visiting the nearby army camp and negotiation, I was finally allowed to ride my motorbike in. I checked in to Colombo YMCA and quickly took a tuk-tuk to the national museum.
Day 12 – 13 Colombo to Negombo to Colombo

It's Poya Day and I visited Kelaniya Raja Maha Vihara to check out the celebrations. After that, I continued to Negombo and returned the motorbike.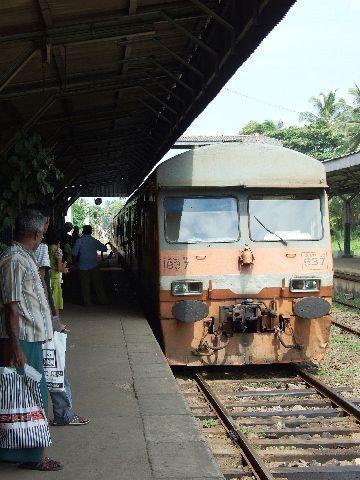 As I like to try out different forms of transports, I took a train back to Colombo.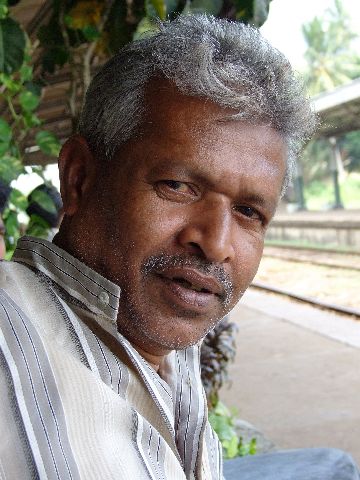 As always, a friendly local ensured I got onto the right train. After a lazy day at Colombo, I took a bus to the airport for my flight home.