Day 1
I reached Nambu bus terminal (take exit 5 from Nambu subway) only to miss the 1130am bus by a few minutes. It's another 2 hours wait for the next bus. I called Mr Choi to inform him I would be arriving at around 5pm. I thought it's not very nice as it seemed that I am arriving just in time for dinner and sleep.  But I later discovered that Mr Choi is a very easy-going and generous host.

Here are some information about Jiri Mountain Bio Land found in WWOOF Korea's guidebook: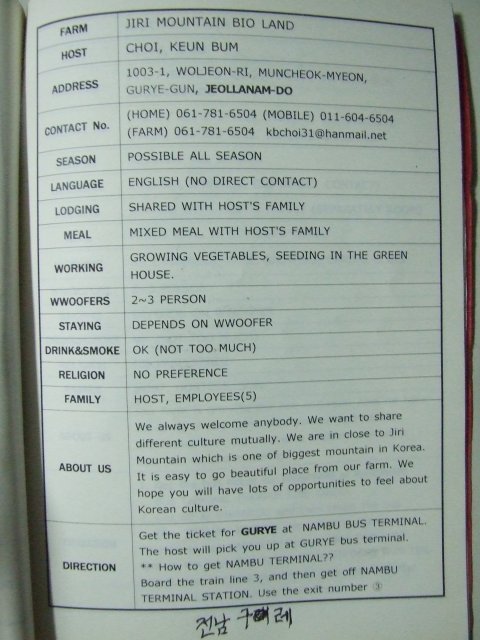 I reached Gurye at 5pm and contacted Mr Choi. He arrived within 5 mins. Upon reaching Jiri Mountain Bio-land, Mr Choi showed me the place where I would be staying.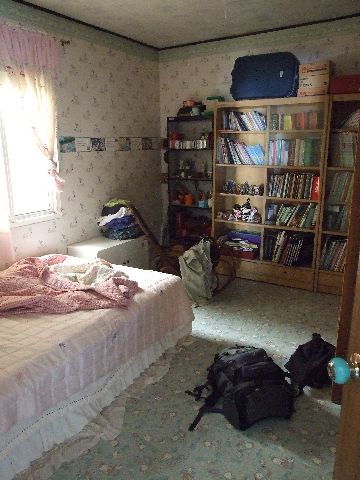 I started work immediately by spreading sacks of soil and fertilizer across the fields. It was embarrassing that a young man like me had to struggle to keep up with the pace of aged female workers.
After the work, Mr Choi suggested that I spent the first night at his apartment back in Suncheon. During the drive I found out that Mr Choi is actually a very successful farmer and had a few plots of lands, a number of cars, own various farm machinery and employ quite a few workers. After a hour plus drive, we reached his place. There, I met his wife, daughter and son. I was encouraged to chitchat with his daughter so she can practice English. But she was more shy than me and we couldn't get much conversations going.
We then visited a nearby shopping complex for dinner at a food court. I saw a few food courts in Seoul but had never tried eating at one because of the seemingly complex system. Mr Choi and his wife kindly explained to me that I just need to buy a value card and order the food at a counter first. Then I will be given a number and I had to wait for this number to flash at a screen which meant that my ordered food was ready for collection at the food stall.
For dinner, I ordered Omurice with Hamburger and Kimchi. Ever since I watched Lunch Queen (a Japanese drama serials), I developed a taste for it. I still remember this quote from Lunch Queen "If you have never cried while eating, you don't know what life tastes like".
After dinner, we went grocery shopping. I bought a pair of socks which Mr Choi insisted on paying. To force her shy daughter to talk to me, Mr Choi got her to carry a basket with me, each of us holding one of the handles. I discovered that she's 17 year old, going to America for studies next year and rather cute.
At night, Mr Choi offered his son's room to me but I insisted on sleeping in the living room.
Day 2
It's definitely the best breakfast I had in South Korea. With the way the Chois are feeding me, I could stay here for a month.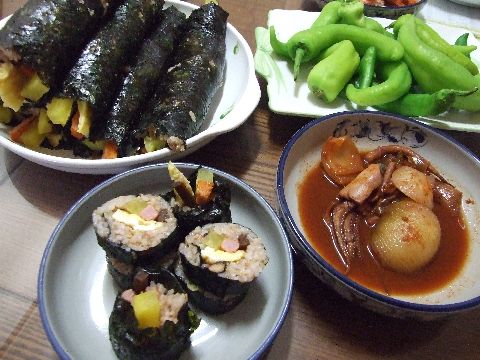 We took off from apartment at 8am. It was 10am at the farm when we started doing some farm work.
Together with the other workers, we packed the young plants into boxes and loaded them to a truck.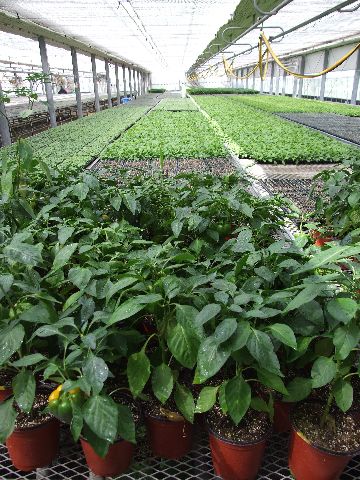 Next, it's seeding time. We formed a production line and I was the collection point.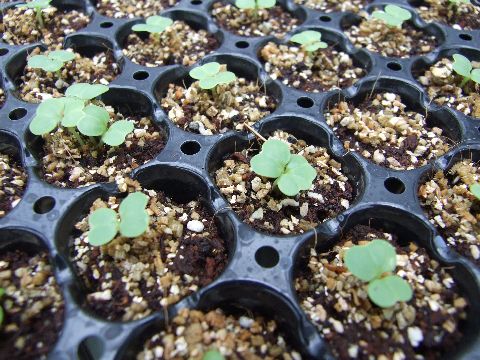 Soon, it's lunch time.
After lunch, Mrs Choi asked me to take a huge cardboard and follow her and another employee. I thought we were going to do some work but we ended up in the tunnel where we laid down on our cardboards for a siesta. It's very windy and I quickly fell asleep.
After the nap, we continued with similar work until 7pm. I bathed and had dinner. The owners left and I was left alone in the house and farm. I took the bike and roam around.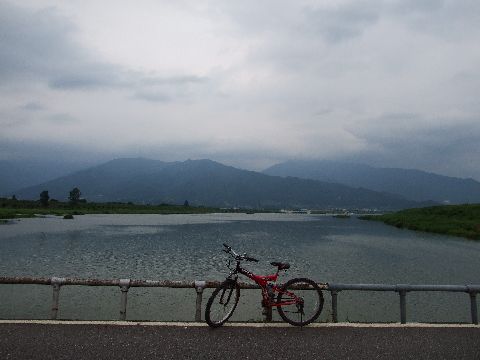 Day 3
I woke up at 8am and was brushing my teeth when Mr Choi knocked on the doors. We had muffins, rice and potato for breakfast. After that, I joined Mr Woo in a rather physically demanding work of straightening the metal rods used to support the plants. We were preparing for a new greenhouse. A red Ginseng energy drink after the strenuous activities was definitely welcomed.
In the afternoon, I followed Mr Choi and Mr Woo to Gurye town where they met a friend for lunch at a restaurant. There, I had something similar to Singapore's Mee Hoon Kueh.
After lunch, I followed Mr Woo to deliver cabbages. On the way, we also visited a grape farm. On the return trip, we stopped by Mr Woo's home and  restaurant where we had tomato juice and grapes.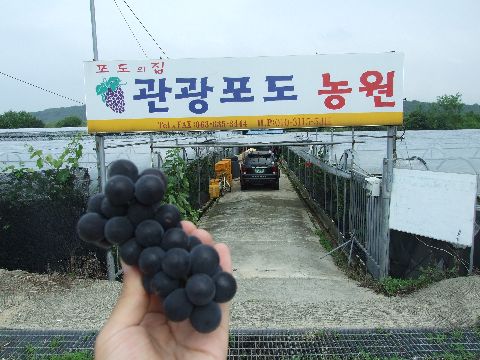 We stopped work at around 6pm and I bathed and washed my clothes. It's my last day of work at Jiri Mountain Bio Land. Tomorrow, I will have a morning R&R before departing the farm.
I spent the rest of the night reading Mr Choi's WWOOF book and penning my entry.
Day 4
Woke up at 7am and visited Hwaseonsa temple on a bicycle. It's a 7km ride from Jiri Bio Land. There was a fair bit of upslope and I parked around 1km from the temple proper.
Around noon, Mr Woo drove me to the bus terminal just in time for the bus to Gwangju. From Gwanju, I will take another bus to Wando where I will spend one night before catching the ferry to Jeju. See my Volcanic Island Jejudo – South Korea Trip Report for details.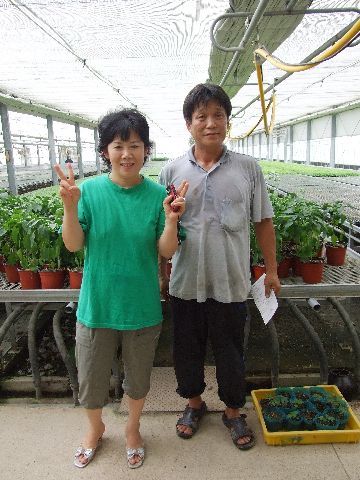 Mrs Choi and Mr Woo