Day 09 – Nuwara Eliya to Horton Plains to Haptale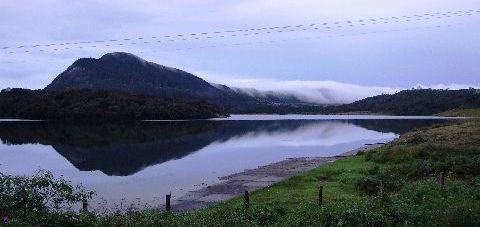 Road to Horton Plains. The last stretch of road to the national park was particularly steep and winding. With the Plateau standing over 2000m high, it's also very cold.

Map of Horton Plains. The popular 9.5km circuit brings us to Baker's Falls, World's End and Little World's End.

Hiking across Horton Plains remind me of Plain of Jars Site 3 in Laos..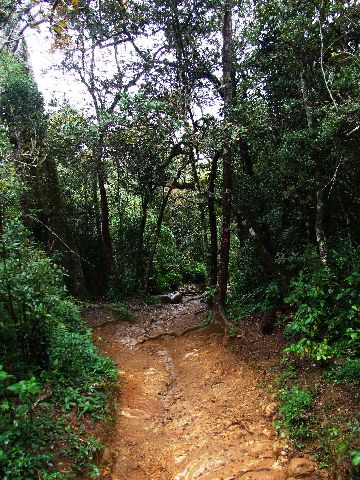 until I had to walk through the jungle. The national park is supposed to be teeming with wildlife.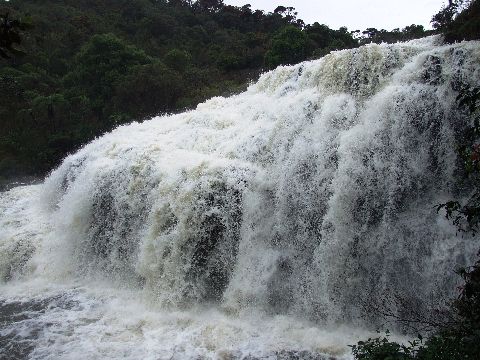 Baker's Falls

World's End. It's scarier than it looks.

A flower living at World's End.

Little World's End.

Managed to get back to Nuwara Eliya by 12pm for checkout.

Road to Haputale – Misty roads through tea plantations

The compact Tamil town of Haputale stands at 1580m and commands a marvellous view of hilly terrain.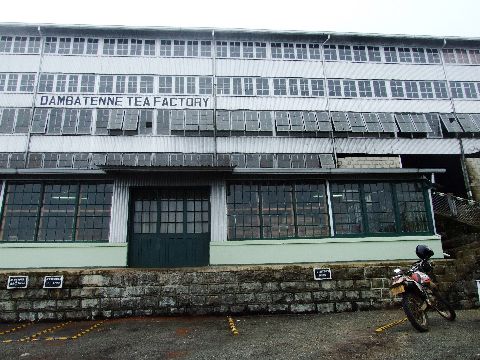 11km from Haputale is Dambatenne Tea Factory of Sir Thomas Lipton fame. Nearby, there is a 7km climb to Lipton's seat which supposedly rivals the views from World's End. I forgo the climb as I am still aching from Adam's Peak and Horton Plains.