Day 04 – Trincomalee to Nilaveli to Sirigiya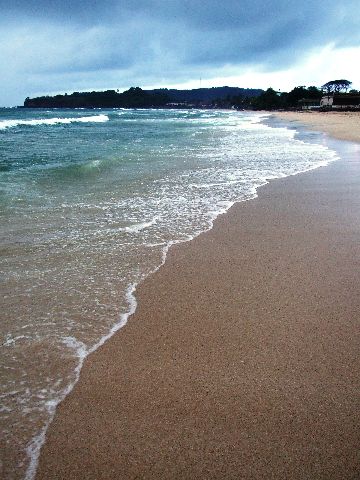 Trincomalee beach in the morning

Fort Frederick. I dropped my bike when attempting to do a tight u-turn after going the wrong way to a army camp. 2 soldiers helped me lift the bike. The right mirror was broken. It was embarrassing.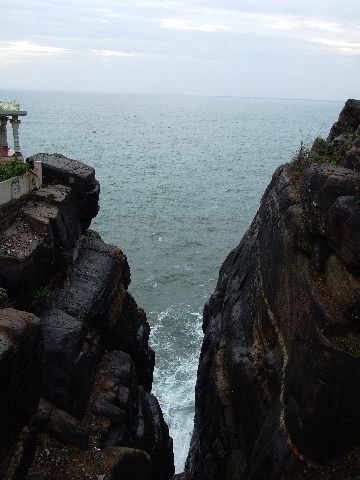 Swami Rock aka Lovers' Leap. This is near the site where demon king Rawana kidnapped Rama's wife, Sita. See, I do remember some Ramayana from my history lessons. Alright, alright, I got it from Lonely Planet's guidebook.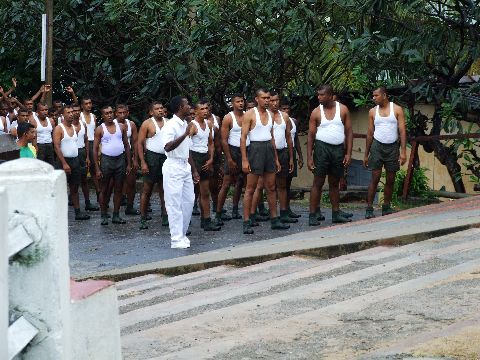 Sri Lanka soldiers having PT. Have I already mentioned that at every road junction in Trincomalee, there are army sentries?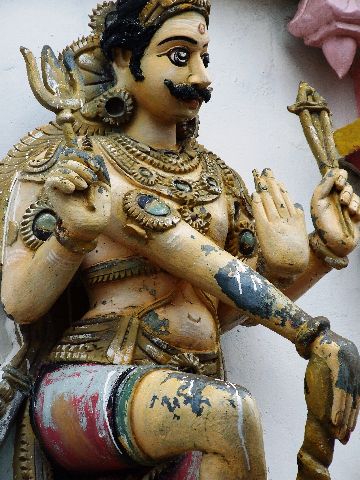 Koneswaram Kovil – A Hindu Temple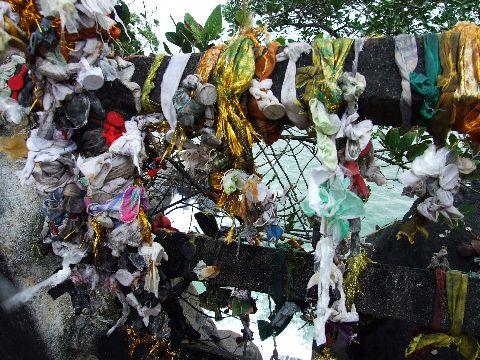 All over Sri Lanka, you would see prayer bands tied at temples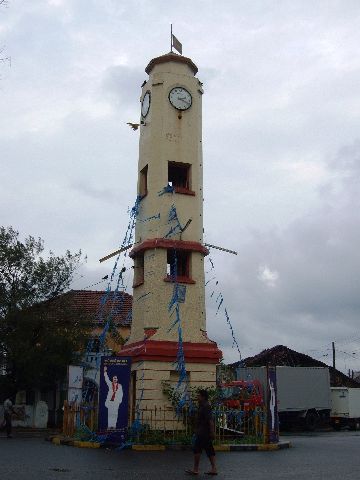 In almost every city and town I have visited, there is always a clock tower with a roundabout. It would serve as a good point of reference if you lose your way.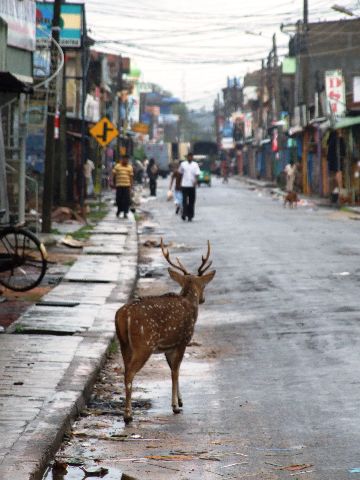 Another of my fellow road user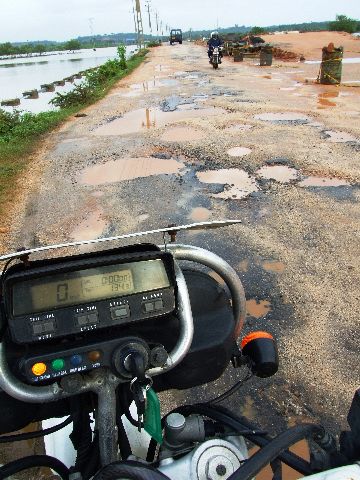 Road to Nilaveli, reputed to be Sri Lankan's best beach

About 15km from Trincomalee, Nilaveli is not very easy to find.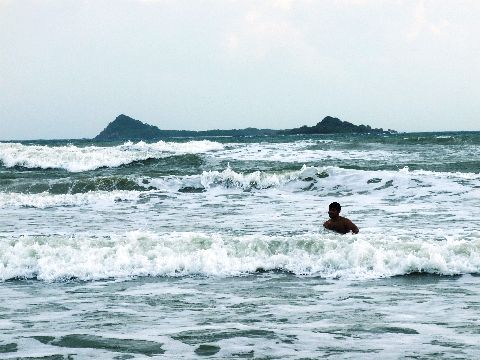 Rough waters and Pigeon Island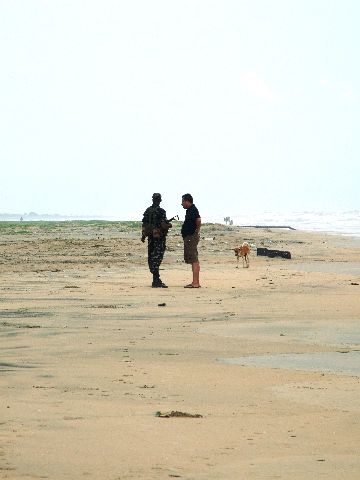 A soldier and a tourist at Nilaveli beach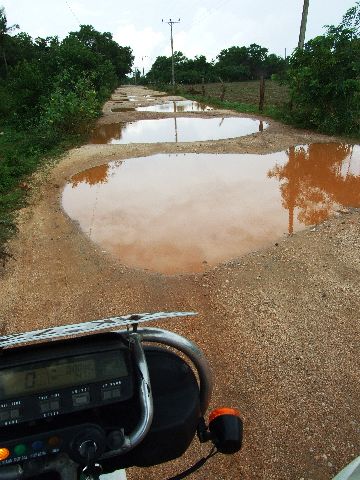 This is why we learn figure of 8 at riding school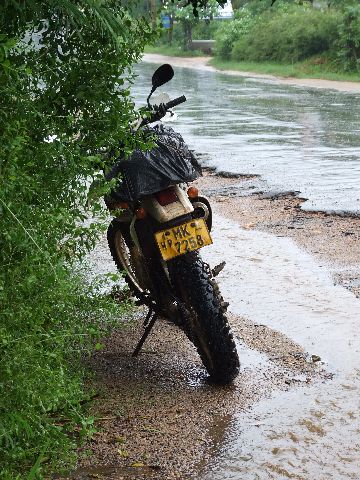 On the way to Sigiriya, it rained heavily. My shoes were soaked once again (after Anuradhapura). After this, I rode in bermudas and slippers.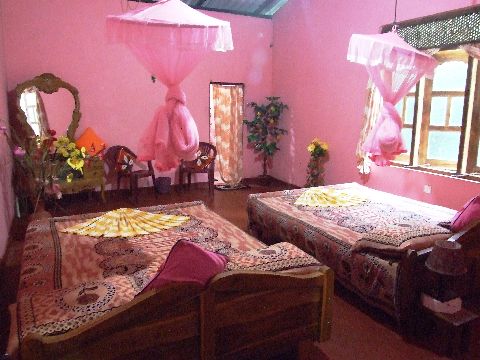 Sigiriya Flower Inn, the best lodgings I had in Sri Lanka. The family was very friendly and helpful, house was nicely decorated and food was fantastic. When I arrived shivering from the rain, the kind lady gave me a tub of hot water for bathing. When I was stung by a bee/wasp the next day, I was given ointment and concern until I felt well enough to ride to Kandy for treatment.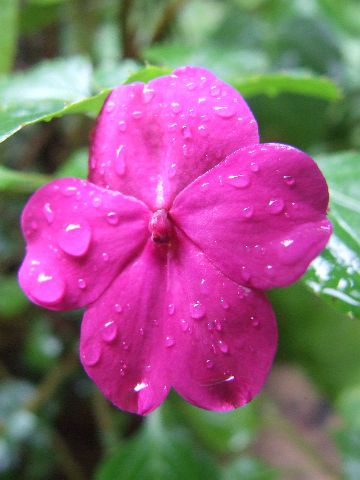 Well, it's not called Flower Inn for nothing. Floral aplenty at this guesthouse.