Day 22 – Around Kunming (Xishan) and Home!

It's Saturday and time to go home!  But I had a night flight so I had time for a day trip.  Xishan was my pick.
So the hotel did change the lift carpet.  Well, was I really expecting something else?
Buses outside Camellia hotel.
I took bus 5 to the interchange but could not find bus 6 which according to Lonely Planet would take me to Xishan.  So I joined a mini-bus opposite Liangjiahe to Gaoyao.
There were quite a few hikers and I followed them.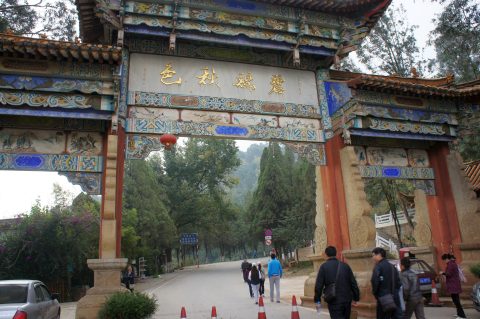 The trek criss-crossed between dirt tracks and roads.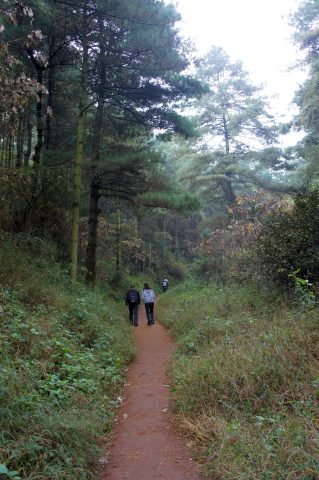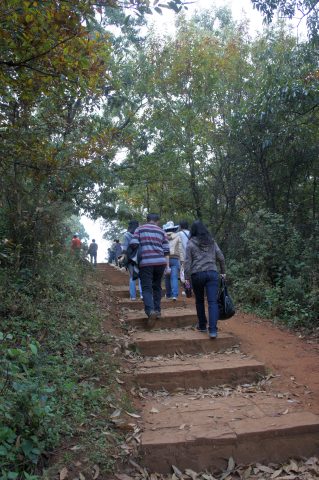 Fried potato snack.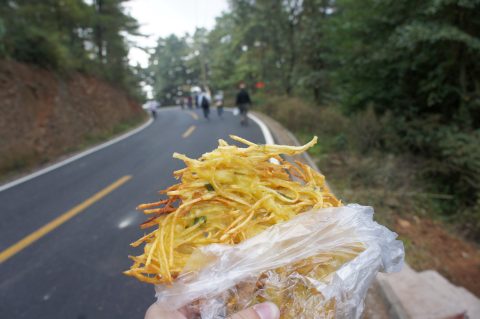 I followed the locals to the path on the left.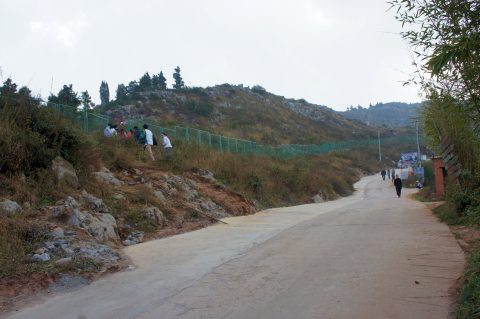 And was rewarded with a grand view.  Click on photo for a bigger view.

But I soon realised I was not on the proper route to Dragon Gate.  I had followed the hikers who were simply at Xishan to exercise with no intention to pay and visit the touristy Dragon Gate.  I asked around for directions.
At Lin Xu Pavilion where I will start the descend to Dragon Gate.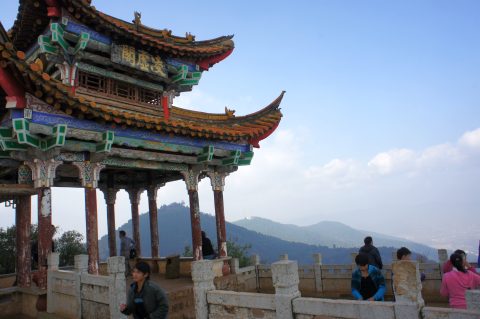 View from Lin Xu Pavilion.  Click on photo for a bigger view.

Reached Dragon Gate.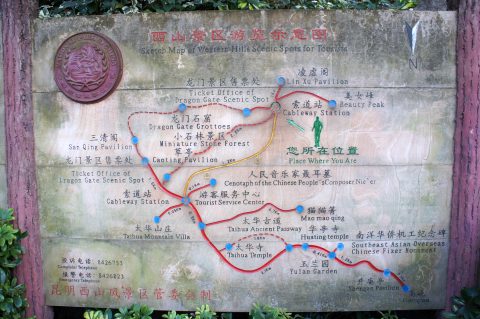 Entrance to Dragon Gate or the exit of Dragon Gate depending on which direction you are coming from.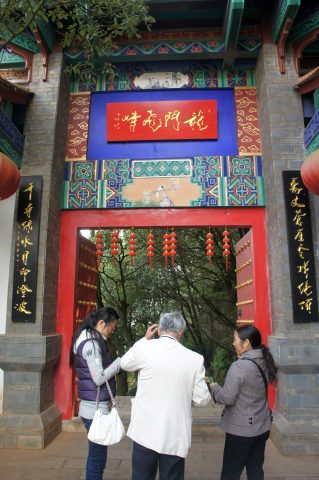 Admission was a little expensive but it came with an audio guide.  It's pretty informative but note that it's in Mandarin.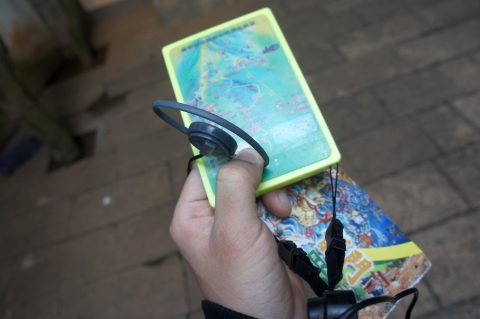 Nice views from Xishan overlooking Dian Chi.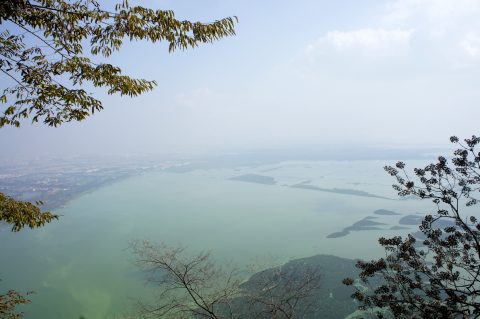 Luxury living?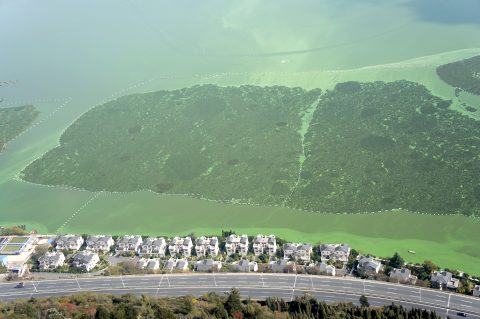 Dragon Gate grotto complex is said to be hacked and crafted by a Taoist monk in the late 1700s to early 1800s.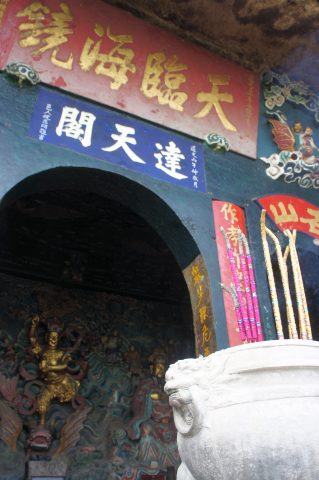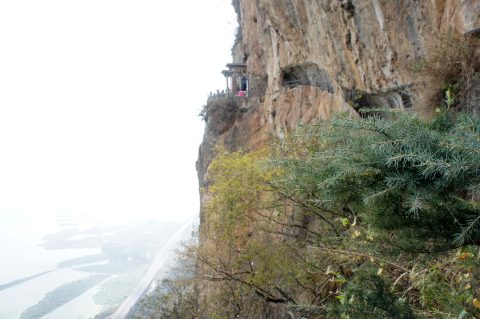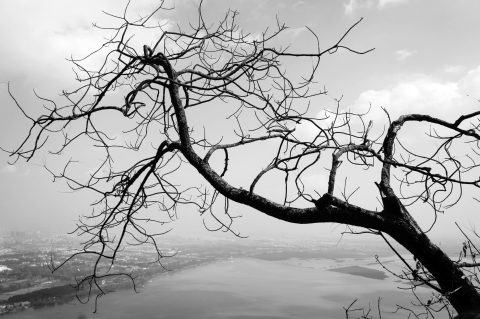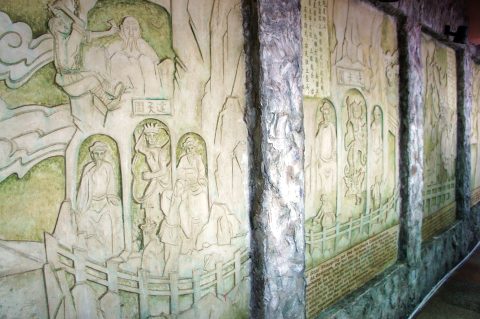 I took a cable car from Nie Er Yuan across Dian Chi to Haigeng Park.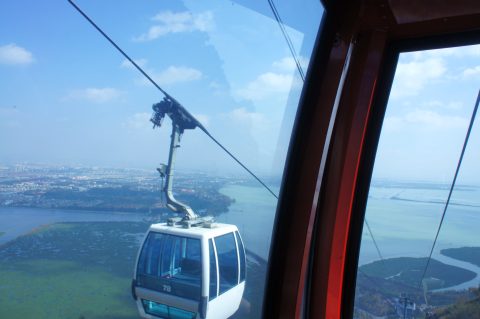 Sorry, just couldn't resist.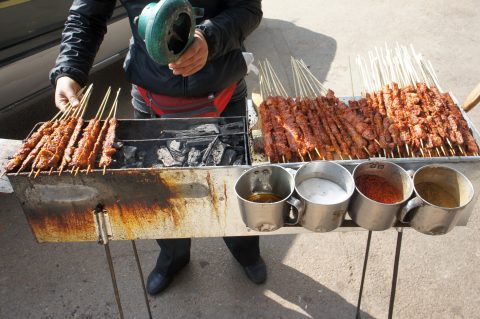 Know why are the trees painted in this manner?
Took bus 94 to Yunnan Minorities Museum.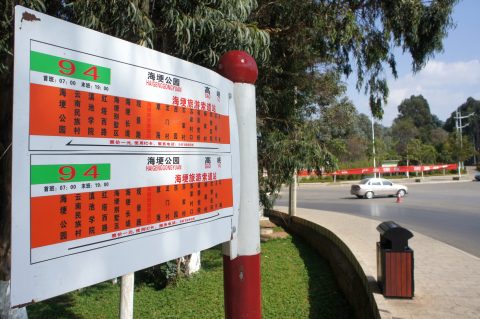 The museum is a nice place to know more about the different minorities in Yunnan.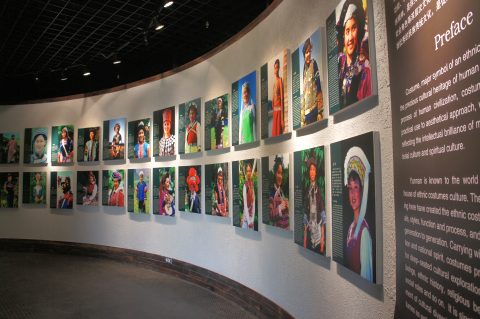 After the museum, I took bus 44 to Kun Ming train station.  I am supposed to transfer to 63 back to hotel but cannot find it.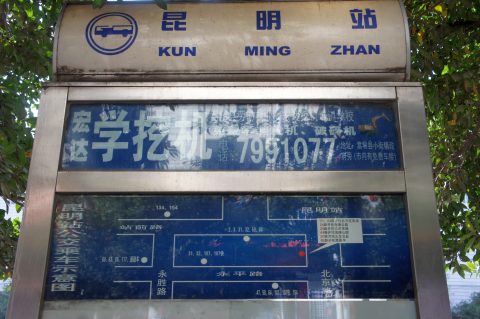 Walked around and had a Tiramisu McFlurry.
And I took a scoot cab back to hotel.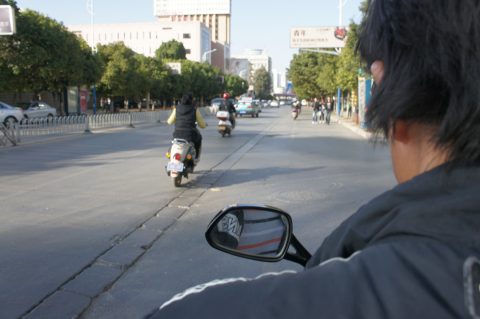 In the evening, I took a metered cab to the airport for my flight home.
That's all folks! Thanks for reading, I will update the posts with more details when I have the time. 🙂