Day 19 – Lijiang to Dali

I woke up sweaty.  The electric blanket at Mu's Inn was the most effective one I had used so far.
I packed up and left at around 9am.  Unfortunately, it was too late to catch the train to Dali.  A staff then guided me through the old town maze to the main road where I caught a cab to Lijiang long distance bus station.
There were only 3 tickets left for the next bus to Xiaguan (Dali City).  I showed my passport and paid 53 RMB for a ticket.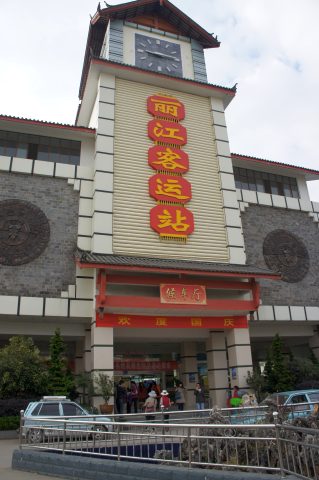 At around 120pm, the driver dropped a few of us at a Y junction where one road leads to Dali old town.  I joined 2 locals on a cab and asked the driver to take me to any budget hotel.  He took me to Yi Sheng Hotel near the south gate of Dali old town.  The room cost me 60RMB.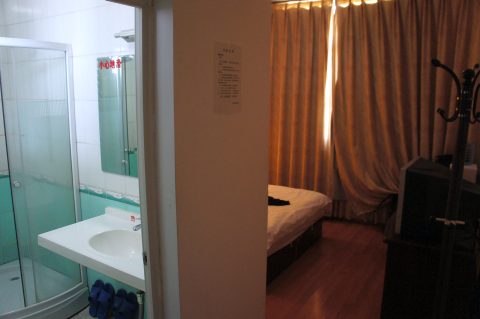 I was pretty tired.  After a quick lunch, I took a nap.
At 530pm, I woke up.  I visited Dali old town and found that it's not as atmospheric as Lijiang or Shangrila.  Or maybe visiting too much of the same sights have dulled my senses.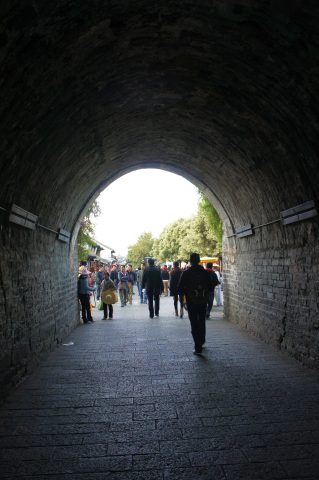 Monkey king and pigsy.
I always admire people with natural talents in areas such as language, music, art and sports.  I think it is because I have absolutely little talent in these areas.
Dali speciality.  I gave the snack a try, not too bad.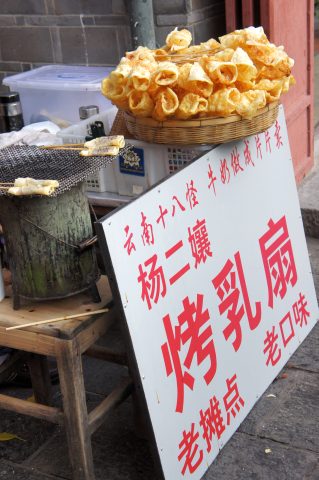 A little too early for the crowds.
Tablets are now a tool for photo-taking.
Paid 2 RMB to climb up a tower for some views.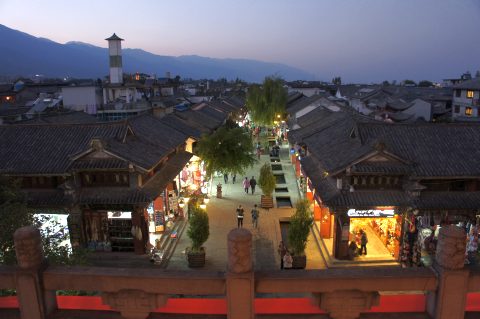 Aunties and uncles dancing the night away.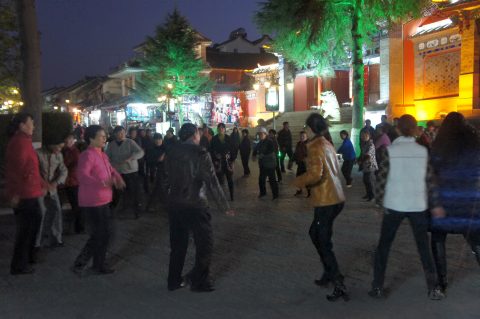 Talent at work.
Somehow, I did not have the mood to visit Cang Shan and Erhai Hu.  So I arranged for a bus ticket from my hotel to take me to Kunming tomorrow morning.  There were a few bus types and I picked the cheaper one.  It cost 110RMB for the 4 – 5 hours drive.
I asked the hotel for dinner recommendations and they directed me to the roadside stalls just outside the hotel.  A staff even brought me to the stall and helped me pick the dishes.  She also ensured that the stall did not overcharge me.  The following cost me just 14 RMB.
I have noticed the following in quite a few hotels –  switches in the wrong orientation and hot/cold water supply in the opposite direction.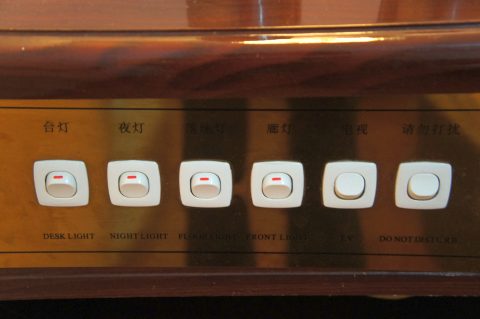 I spent the rest of the night reading Steve Jobs by Walter Isaacson.  This man sure had an interesting life.