Day 3
Last minute preparations and food before the climb. Sleep did not come easy the night before.
We were lucky that it did not rain during our climb yesterday. But it rained during the night so the steep grounds were slippery.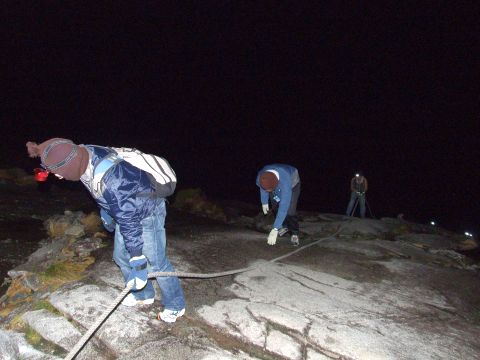 Low's peak is 4095.2m above sea level. Contrary to popular belief, Mt Kinabalu is not the tallest mountain in Southeast Asia. There are taller mountains in Myanmar and Indonesia (Irian Jaya).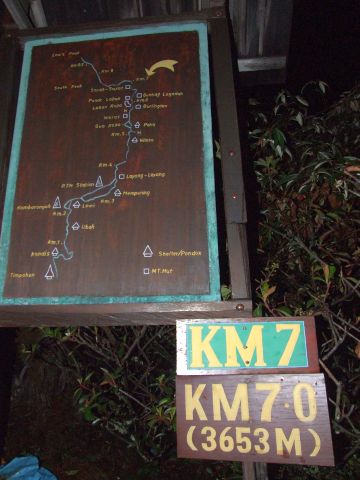 Joy aplenty at the summit
The sun is rising.
Standing above the clouds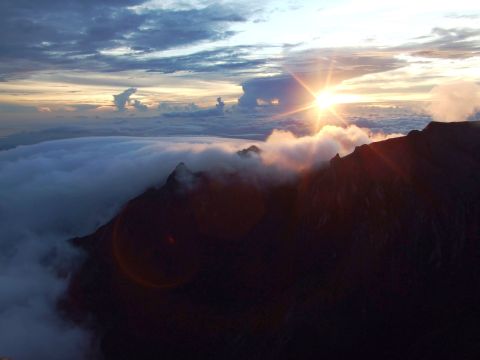 We wished to thank the moon for its illumination during the night.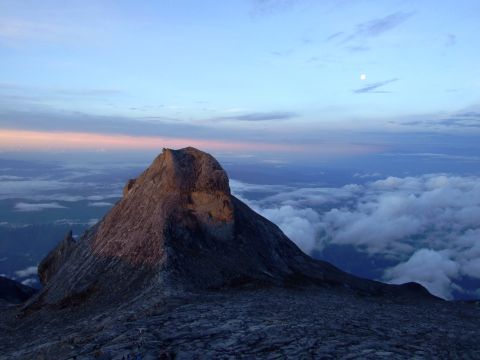 Our mountain guide in pensive mood.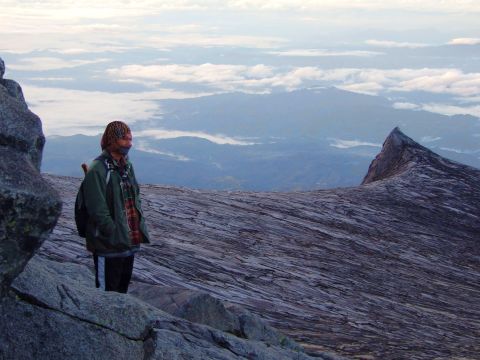 Climbers on the way up and on the way down. Rope is there to guide climbers to the correct path and for them to pull themselves up on steep slopes.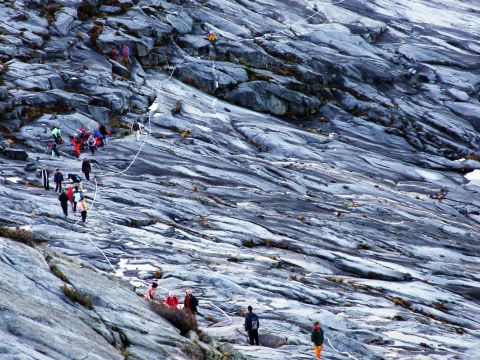 Climber's silhouette against the sky
Interesting-looking clouds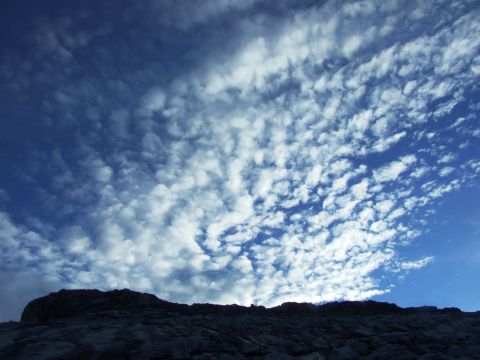 Long way down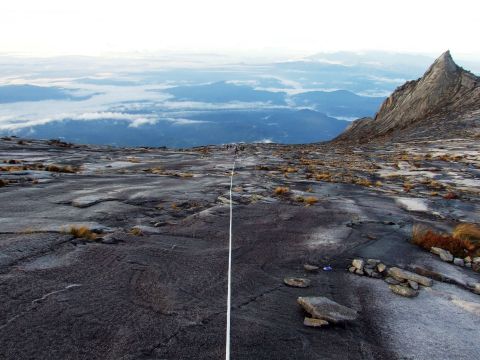 Responsible mountain guide offering a helping hand
Gearing up for Via Ferrata, here's our instructor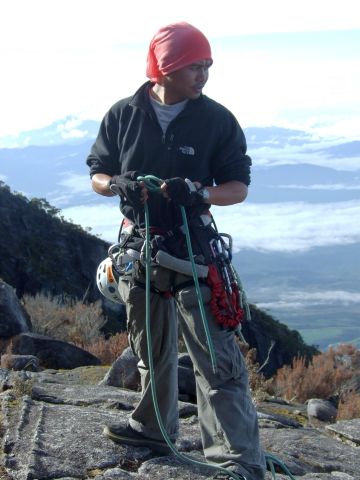 The start of the descent.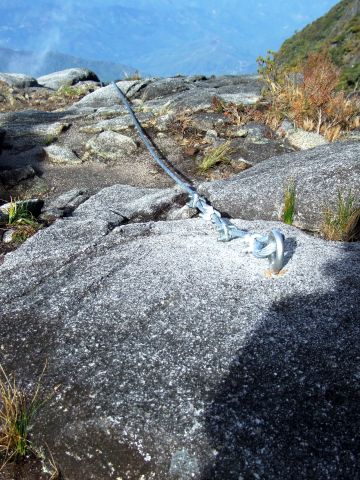 Transferring the harness's carabineers one by one to the next section of the metal cable. After that, I would need to pull the green cord which attached me to the others through the metal rung.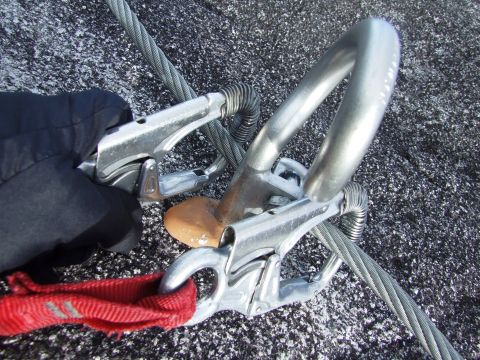 Looks steep?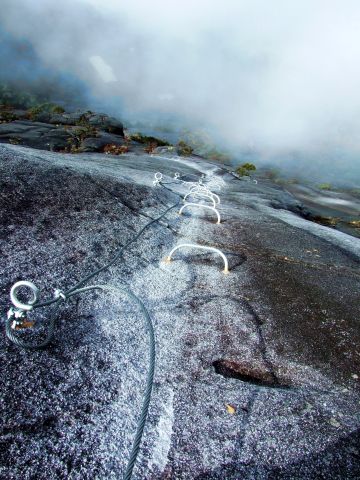 Instructor (the last man) getting bored with our pace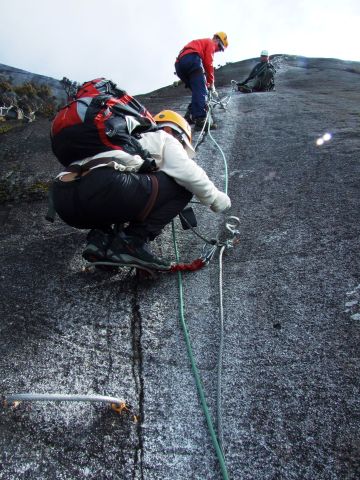 Bridge crossing. We need to step on the metal cable to get across the valley of death.
Reached Pendant Hut at 10am and after packing and breakfast, we left at 1050am. The descent was slow, difficult and painful. It did not help that it rained and there was a hole in my poncho's head. By the last 3 km, we got tired of the slowness and attempted a brisk-walk-half-jog to Timpohon Gate which we finally reached at 2pm. After a packed lunch, we proceeded to Poring Hot Springs. The place was rather tacky but we dipped our legs into the sulphuric water which was surprisingly effective at soothing our muscles. Oh, we also received our certificates from Mt Kinabalu HQ for a job well-done. Dinner was at the Hotel and we were tired enough to snore the night away.
Day 4
With a morning to spare, we visited the Sunday Market.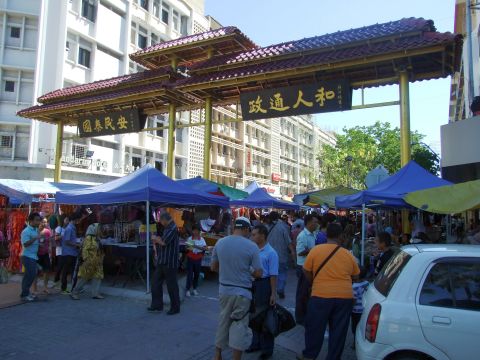 That's all folks, time to go!