Gunung Sibayak

Lesson no 6: Happiness is a long walk in beautiful, unfamiliar mountains.
So say Hector and the Search for Happiness.  There's a kind of serene happiness to be walking in the cool mountain air, surrounded by nature, uninterrupted by sights and sounds of modernity.  Even the sweaty backs and aching legs seem to contribute to the overall happiness.
I woke up at 345am and was ready by 4am.  I opened the door and Smiley was already outside waiting on his motorcycle.  There are a few routes up Gunung Sibayak.  As I didn't fancy walking in the dark for long and that Sibayak Multinational Rest House happened to be located near to the easiest route, we took it.
We rode in the dark until we hit upon a landslide.  Only when I was helping to push the motorbike through the mud did I realise that I was actually aching from yesterday's hike.
While the path up was not that difficult, a torch was still necessary.  A jacket and a beanie would keep out the cold.  Gloves would be useful in keeping the hands warm and to grab onto things on steeper slopes.  The smell of sulphur was strong and I found it a little choking.
We reached the summit after an hour plus and lied down on the rocks, waiting for the sun to rise.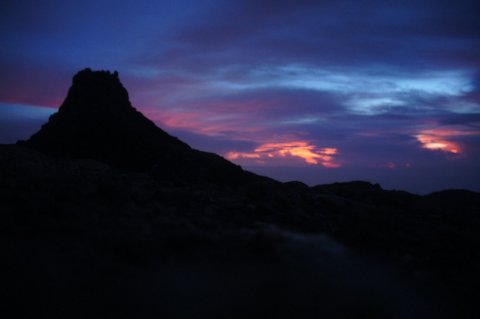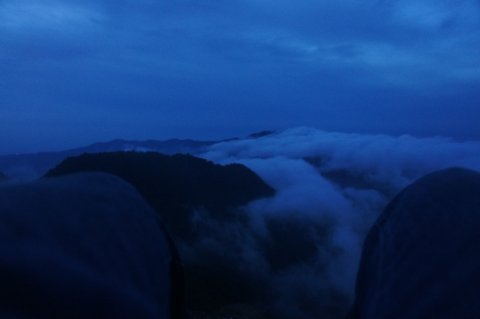 The sun's up!
As you can see, the scenery is glorious.  Perhaps it's a weekday morning, Smiley and I were the only people on Gunung Sibayak.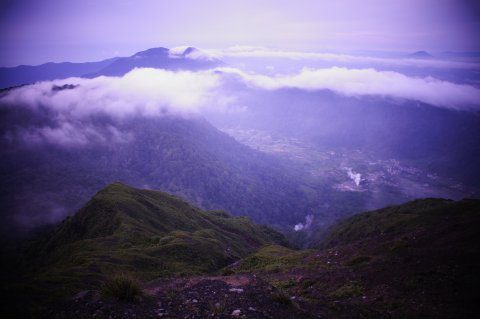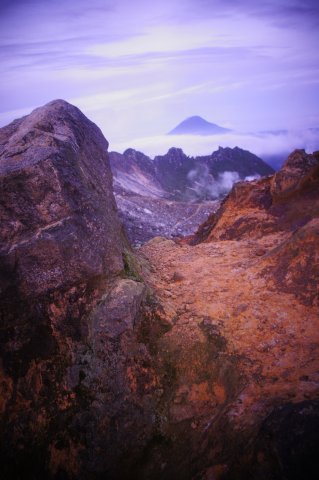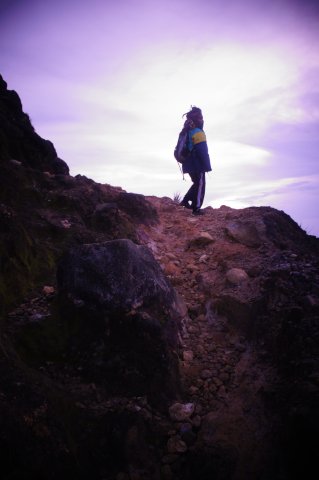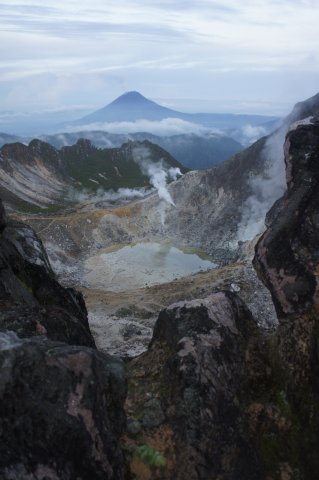 Smiley is really an excellent tour guide.  He knows what tourists like, provide entertaining stories and can hold long, interesting conversations.  No topics are taboo to him.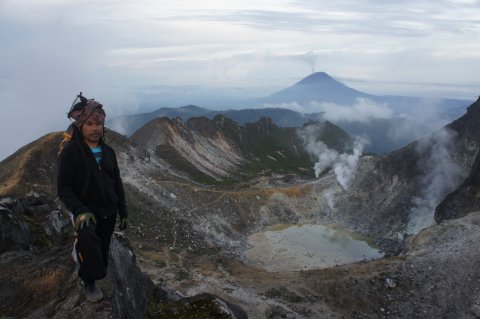 That's Gunung Sinabung spewing in the background.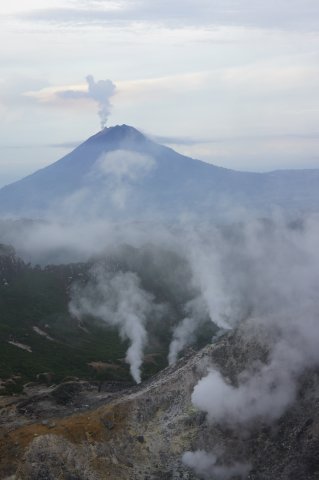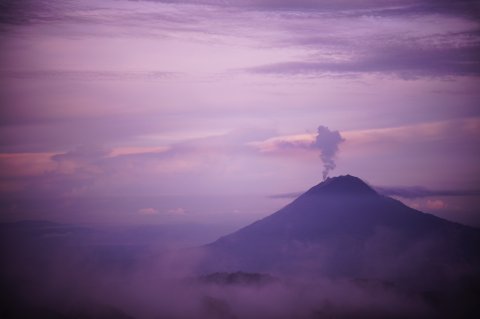 We headed back down at around 7am.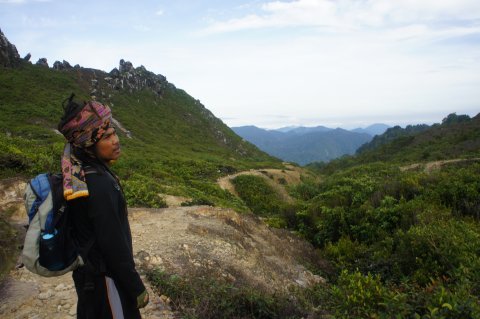 This was the path I took.  Not too sure how I can find it on my own. But I think it's a shortcut.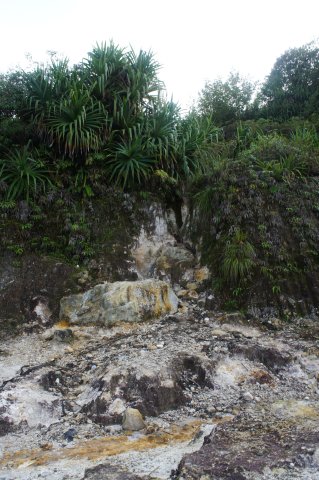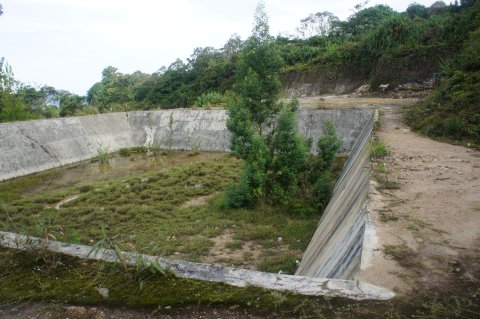 This was where we parked the motorcycle.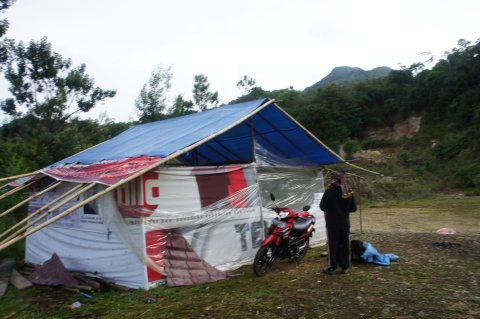 The landslide we encountered earlier.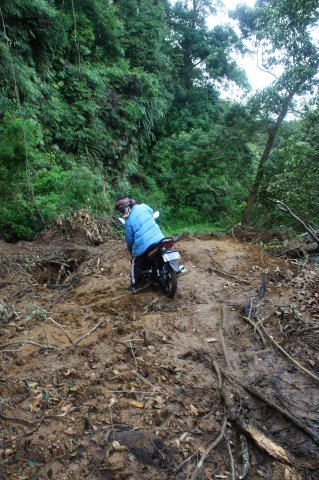 We stopped by a hot spring to sooth our muscles.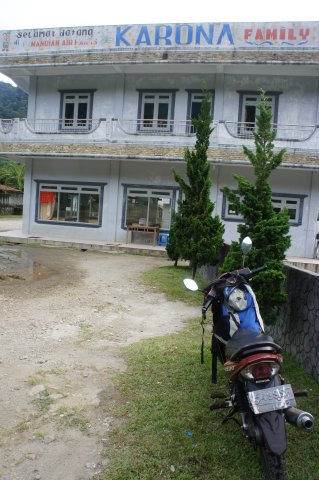 It's clean and much better than I imagined.  The dip cost me just 4k IDR.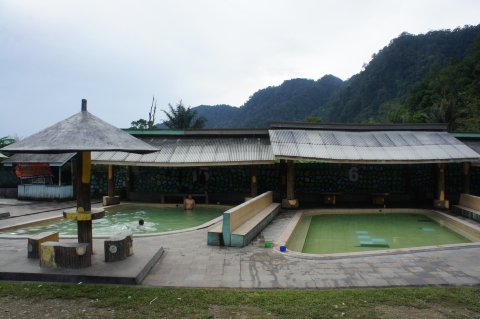 Back in Berastagi town, Smiley brought me to a Chinese eating house.  There we met the lady boss of the eating house and a businessman dealing in agricultural produce.  They told me that Berastagi exports many vegetables such as cabbages and potatoes to Singapore.  Many large hotels in Berastagi are also owned by Singaporeans.  That's something I didn't know.
The duo was asking Smiley about a weekend trip to Lake Toba.  I learnt a bit about magic mushrooms that day.  Berastagi people are pretty open-minded.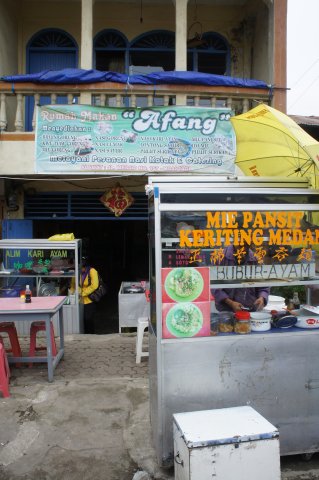 I tried the local Wan Ton Mee.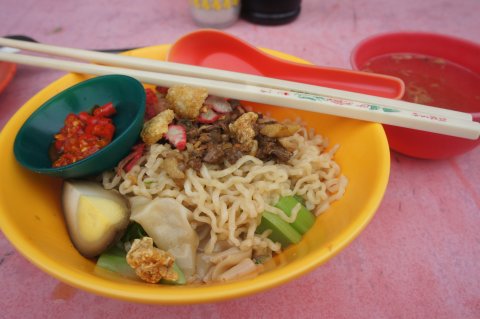 The lady boss learnt that I was heading back to Medan and warned me against taking a becak or ojek in Medan to my hotel.  Just recently, there was a case of a South Korean killed by robbers while he was on a ojek  Smiley assured her that he would ask me to take a reputable Bluebird taxi.  Later, Smiley told me that the causalty happened because the South Korean fought back after the robbers grabbed his briefcase.  As long as I practised common sense and since I was traveling during day time, I need not worry.  He didn't want to contradict the eating house owner earlier as he felt that she was not wrong and he did not want to be disrepectful to an elder.  Clearly, Smiley is a wise man and earns my respect.  He could simply advised me to take a cab but he gave me what he thought was the best option.
Smiley pillioned me back to the hotel and waited for me while I packed my stuffs.  Afterwards, he took me to the main roads for my bus to Medan.  Looking at my dirty jeans, he laughed that no robbers would be interested in me.
Medan
Smiley had given the driver precise instructions on where I should get off.  So I alighted at a place where there were plenty of becaks and ojeks.  For a bit of variety, I took a becak.  As usual, I paid generously (not really by choice) for a ride to Sakura Hotel.
I chose Sakura Hotel from Agoda.  At first, I thought 25 USD for a 3 star hotel seemed decent.  But I didn't know the final bill would include additional taxes.  A walk-in price at Sakura would be a couple of bucks cheaper.  Well, it's my first time booking a hotel at such travel sites.
Doesn't look like much from outside but the room was decent.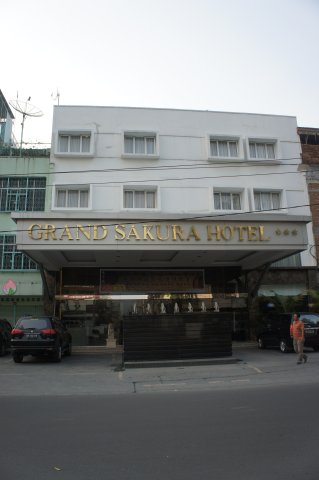 After a much needed bath, I finally sucuumbed to sleep.  I woke up two hours later, washed and organise my stuffs before venturing out.
I took a walk around the hotel but couldn't see anything interesting.  I wasn't in the heart anyway, just want to relax and rest until my early morning flight tomorrow.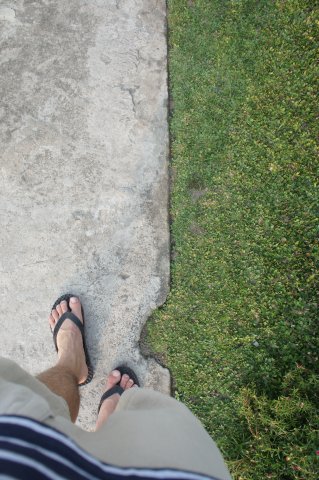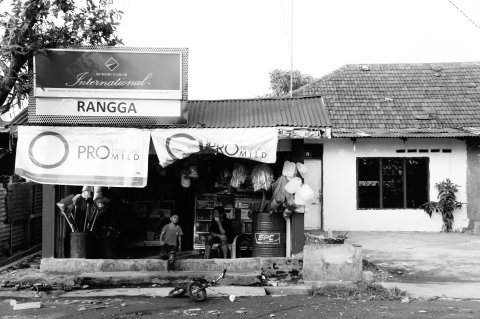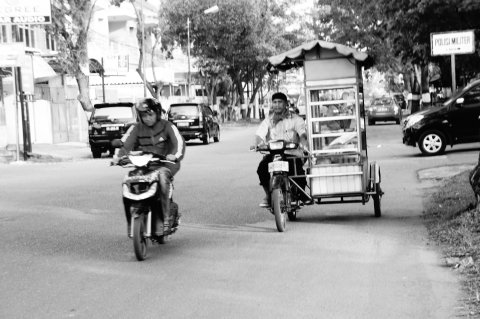 Stopped by a supermarket for some food.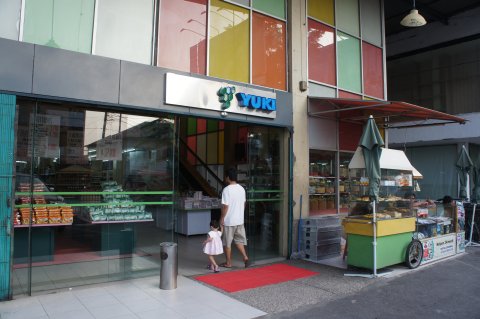 A crowd must means that the food is good.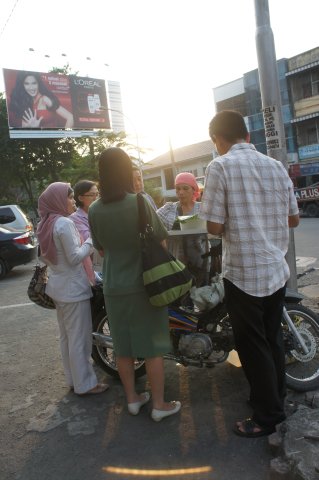 I am a weak man.  My junk food for the night.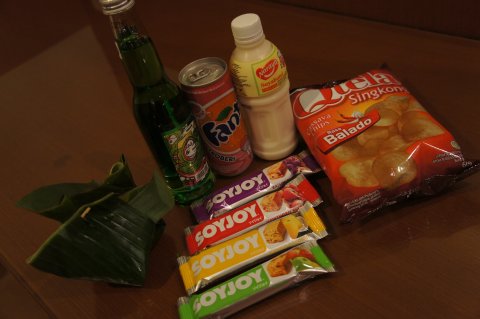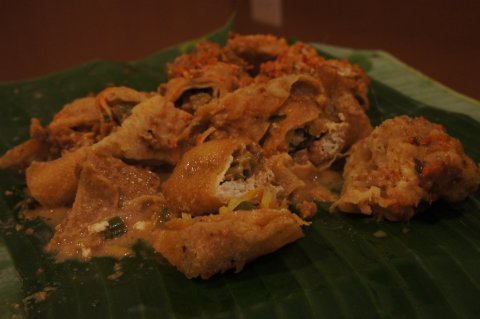 Read for hours before finally turning in at 8pm.
Some quotes I took from the book:
Cobblers' children have no shoes.

Is it better to fight against time by trying to stay young for as long as possible, or accept that time is passing and accept your age.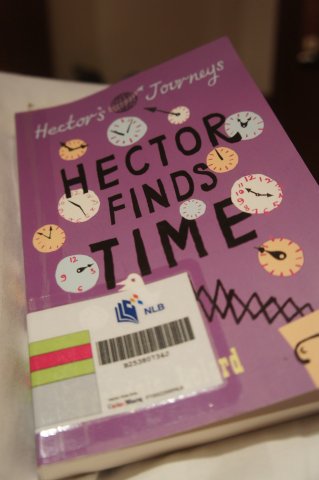 The hotel gave me a morning call at 4am.  As it's too early for the complimentary breakfast, I drank the bottle of soya bean milk I bought yesterday.  By 5am, I was at the lobby and the pre-arranged cab arrived soon.
Over the long weekend, I hiked 1 hill and 2 volcanoes, dipped myself in a hot spring, read 2 books, learnt a new card game, attended a wedding dinner and visited a local's home.  Of course, these are just an accumulation of experience and knowledge.  More importantly, I hope I gained some wisdom in the process.  But somehow I feel I live longer in these 3 days than I usually do in 3 months.
Until the next trip.