Arriving at Bali Ubud
Our flight was in the evening so I took just a half day leave and left for the airport directly from office after lunch.  As usual, I parked my scooter at Changi Airport T3, sheltered Carpark 3B before transferring to the skytrain to T1.
There are a few budget airlines flying from Singapore to Bali (Denpasar) but we opted for KLM (Royal Dutch Airlines) as their prices were competitive.  It's always nice to have meals on board and movies to watch during the flight.  I didn't know Meg Ryan was so pretty until I watched When Harry Met Sally.  Youth is indeed fleeting.
Even though the plane was almost packed, YC and me had an empty seat between us.  I selected seat 33A and YC, surmising it unlikely that someone would pick the middle seat, selected seat 33C.  In the case that someone did turn up, we would just request to switch seats.  His strategy worked and we had some additional space.
We reached Bali, Denpasar on schedule and Ketut, the driver of our arranged transport to Rumah Roda Homestay in Ubud was already waiting at the arrival gate. Traffic near the airport was heavy.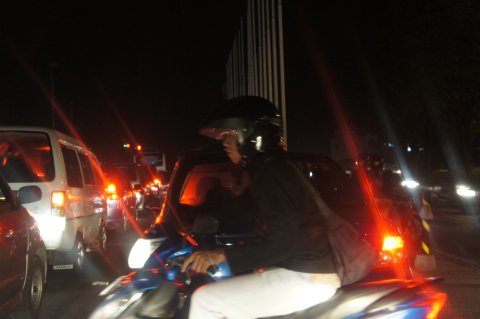 Along the 1 hour plus drive, Ketut pointed out to us the various Ogoh-ogoh statues being built for the Ngrupuk parade.  The parade takes place a day before Nyepi Festival or The Day of Silence.  The Day of Silence marks the new year according to the Balinese calendar.  It's a day for self-reflection and things come to a standstill in Bali.  There would be no fires, no entertainment, no traveling, no flights and tourists are not exempted.  It's an interesting custom but we would be leaving Bali just a few days before the festival.  So we only get to see some of the pre-festival preparations and celebrations.
Ogoh-ogoh are symbols of demons.  They are paraded around Bali before being burnt as a representation of self-purification.  We managed to see many Ogoh-ogoh during our stay in Bali and see them as creative works of art.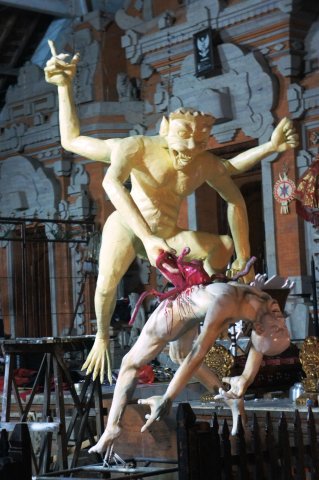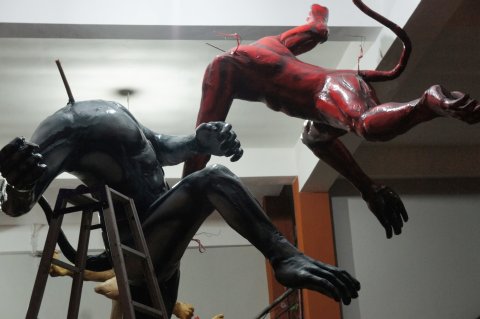 Rumah Roda Homestay is conveniently located at Jalan Kajeng which is a quiet lane off the main road of Jalan Raya Ubud.  Their address and contact details are as follow:
Jalan Kajeng 24 Ubud, Bali 80571, Indonesia
Telp     : +62-361-975487
Fax     : +62-361-976581
Email     :info@rumahroda.com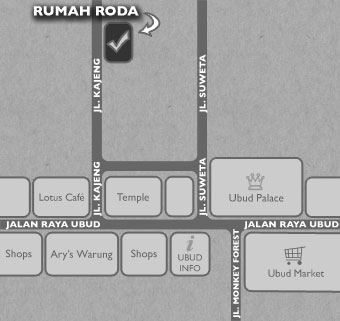 We made the reservation over the internet and was quoted 225,000 IDR for each room.  The low floor twin bed room for YC and I which we requested was not available so all four of us got upgraded to the third level for the better rooms.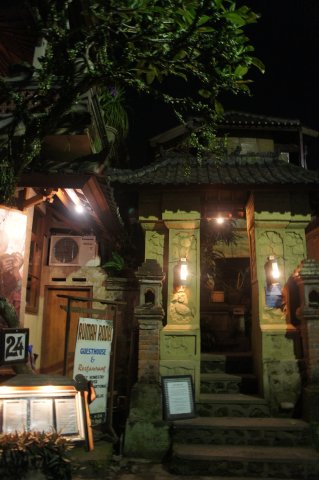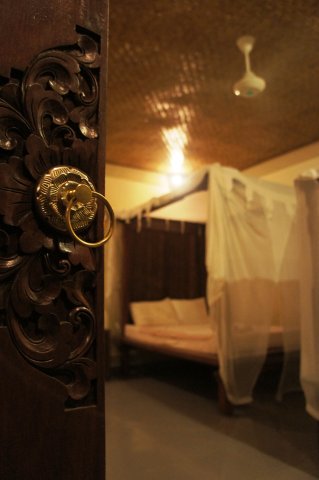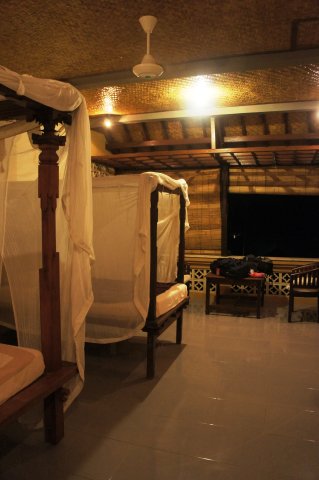 After settling in, we ventured out to a bar for some drinks.