WWOOF Korea's website can be found at http://koreawwoof.com. Application can be done online and payment can be made by Wire. For me, I visited their office for registration.
Here's the instructions provided by WWOOF Korea on how to get to their office. Their telephone number is 82-2-723-4510 and office hours are 10:00 – 17:00 (Mon-Fri).
"WWOOF Korea office is about 10minutes away from Anguk subway station in Seoul… Please get off at Anguk Subway station and take exit 3 from Anguk station. If you walk straight a little bit from the exit, you will find a convenient store at the corner. You need to make a left turn at the corner and walk straight along the main road. On the way, you will pass the Bukchon cultural center on your left side and you will find the crossroad in a minute. On the left side of crossroad, there is LOG IN convenient store and Gimbabchon restaurant. Please take the alley which is at the opposite side of Gimbabchon. If you turn into the alley and walk straight, you will soon find our office, the yellow Korean traditional-style house. "
Here's my slightly modified version with some photos:
– Get to Anguk Subway Station (line 3) and take exit 3 (Changdeokgung exit)
– Head straight (NE direction) until you see Choice Store (a convenient store) and turn left
– Head straight (N direction) and you would pass by Bukchon Cultural Center on your left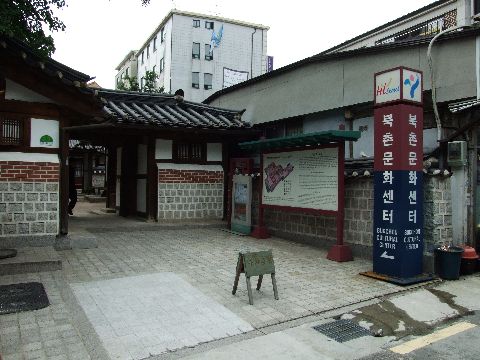 – Continue straight and you would come to  a cross junction

– Continue straight and you would pass by a Log In convenient store on your left
– Take the first side road on the right (opposite a restaurant)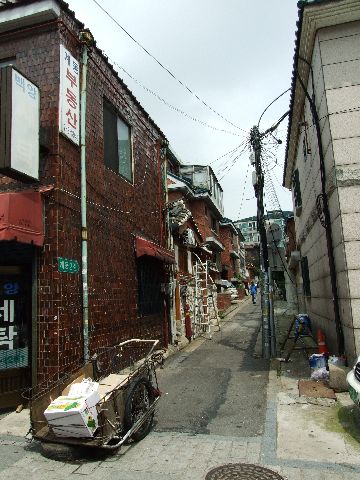 – After a short distance, you would find WWOOF Korea on your left (watch out for the sign board)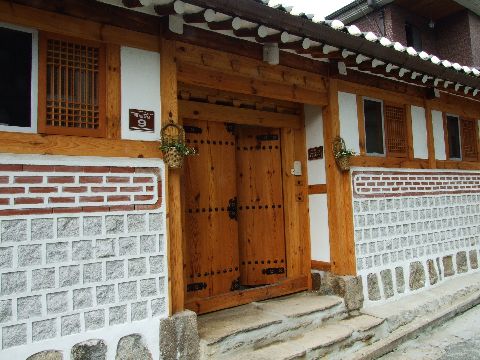 The friendly staff at WWOOF Korea would guide you through the registration and answer your queries. You might also want to get their help to get you placements on the spot.
I received these items from WWOOF Korea – WWOOF Korea handbook containing farm details, South Korea travel guide, South Korea tourist map and a membership card (member number 340 for me!).