Day 16 – Zhongdian (Shangrila) to Tiger Leaping Gorge
I wasn't going to visit any major monasteries so I decided on a few climbing exercises in the morning.  First place to visit was Guishan (Turtle Mountain).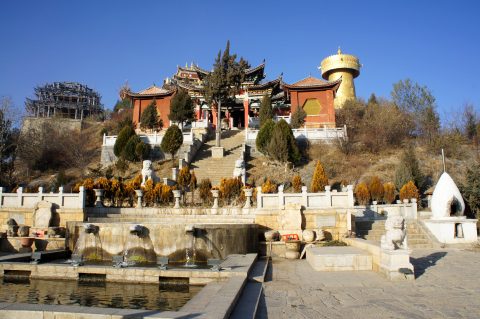 Always remember to do the kora clockwise.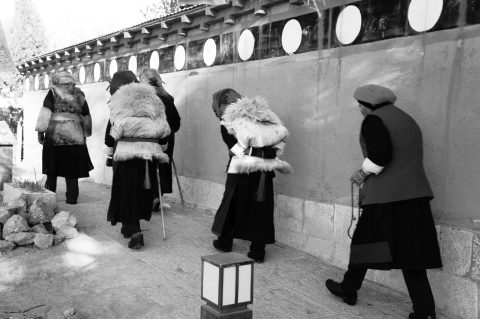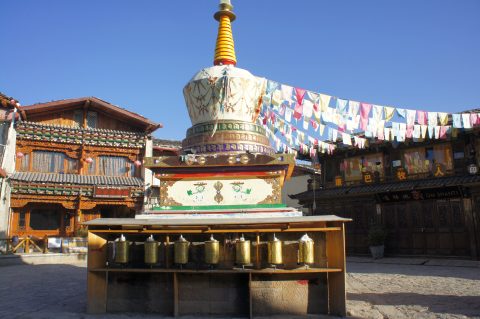 View from the top.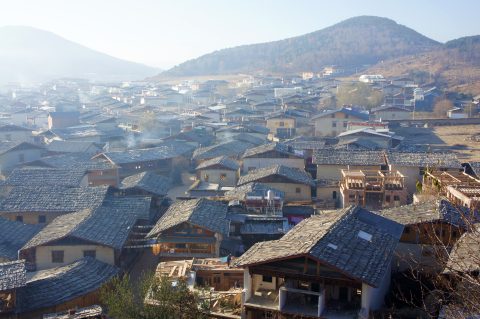 Next on the agenda was 100 Chickens Temple.  I just love the name.  Slightly hard to find, the hill is a short but tiring climb.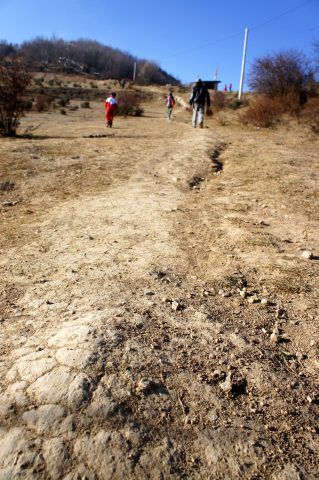 Can't be called 100 Chickens Temple without a chicken right?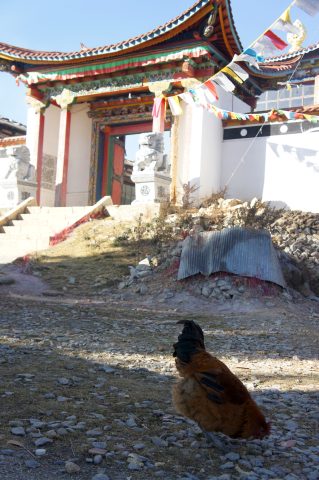 Spinning the prayer wheels.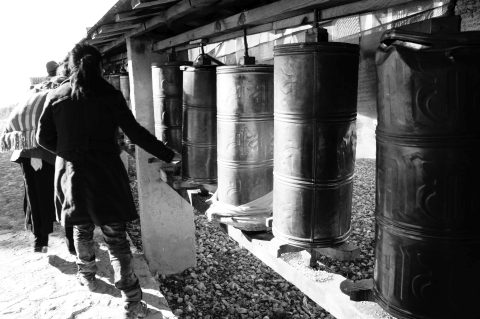 As you probably guessed, Zhongdian aka Shangrila is also a Tibetan town.  As mentioned in one of the earlier posts, parts of Yunnan belong to the ethno-cultural region of Tibet.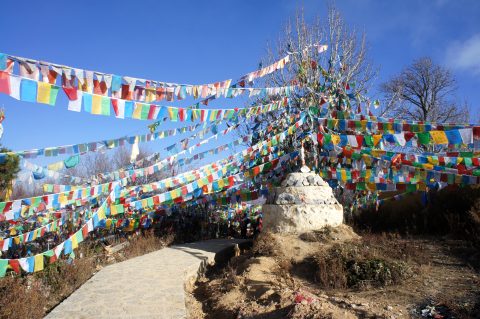 The name Shangrila came from the book The Lost Horizons by James Hilton.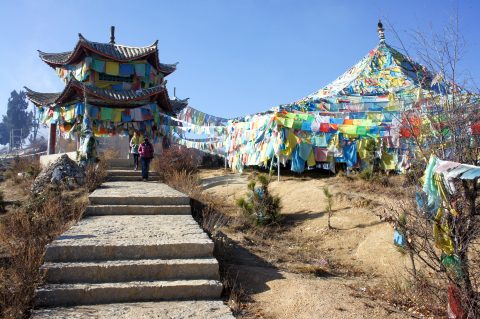 View from the top (Click on photo for a bigger view).
Back to Shangrila old town.
I have wondered how these cobbled paths are built.  Since there was a fair bit of construction going around, I was able to hang around and observe.
My breakfast of soya bean milk and mochi.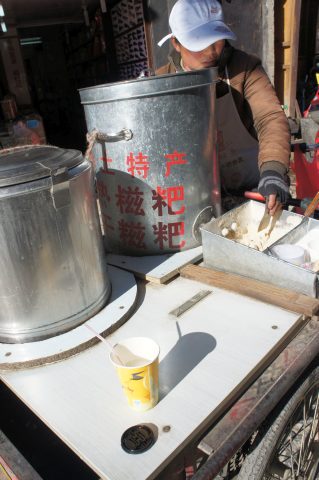 I originally planned some motorcycling in Shangrila to places like Napa Hai.  But when I called Kevin from Turtle Mountain Gear and Outfitters, I was told that there were some recent accidents involving foreigners riding in Shangrila and it's best to lay low for the time being.  It's not exactly legal for a foreigner to ride a motorcycle in China without local license.
So I checked out the cycling/bus tours to Napa Hai instead.  But it appeared to be the low season and an operator advised me that the place was not very scenic at this time of the year.
With no specific sights ito visit at Shangrila, I decided to move on to Tiger Leaping Gorge. At 1145am, I took bus no. 1 just north of the old town to the long distance bus station.  Keep a watch out for the long distance bus station as bus no. 1 doesn't end its service there.  When I reached the long distance bus station at 1210pm, I jumped onto a bus that was just about to leave for Lijiang.  I paid 30RMB to stop at Qiaotou where I will intend to trek the Tiger Leaping Gorge high trail.
Scenery en route to Qiaotou.
The bus dropped me here.  On the right is the bridge mentioned in Lonely Planet Guidebook.  Head left for Jane's Guesthouse.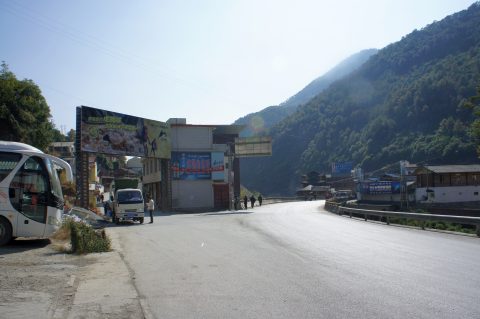 Lunch at Jane's Guesthouse.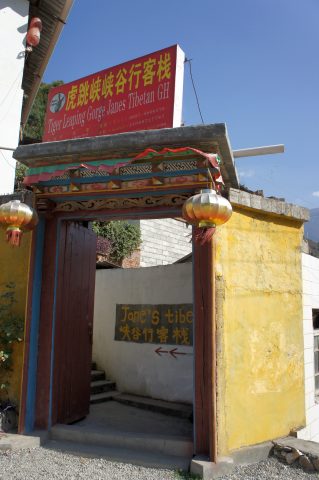 Same as Emeishan, I deposited a bag at Jane's.
I planned to take the high route as recommended by most  i.e. Jane's Guesthouse > Naxi Guesthouse (stay for the night) > 28 bends > Tea Horse Trade Guesthouse > Half Way Guesthouse > Tina's Guesthouse > Middle Tiger Leaping Stone > Tina's Guesthouse > Qiaotou (by bus).

Continue the road down Jane's for maybe 10 mins until you see the sign below.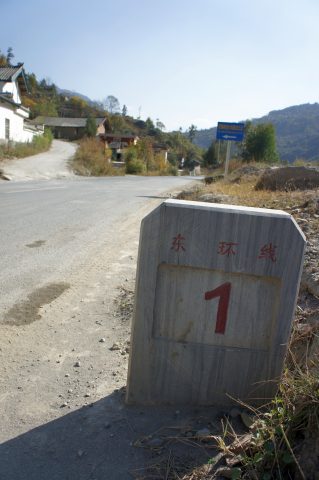 Take the road on the left.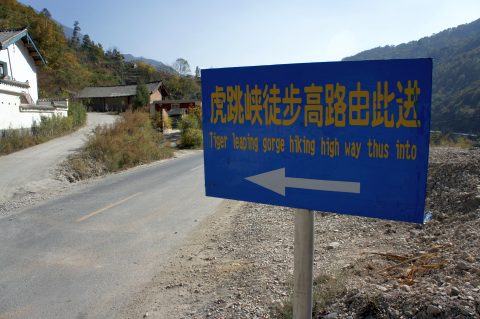 For the beginning of the hike, the path is all paved.
Watch out for the sign below to know you are on the correct Tiger Leaping Gorge trail.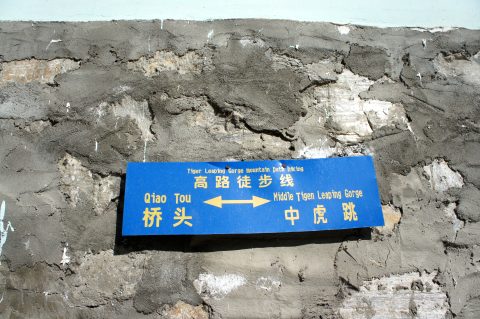 Scenery along the way.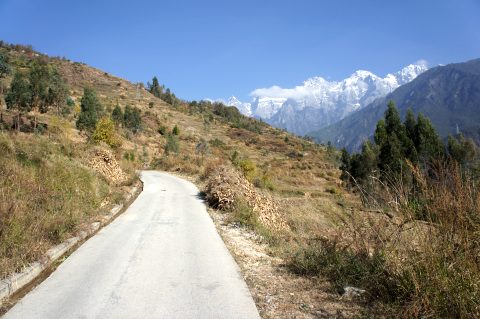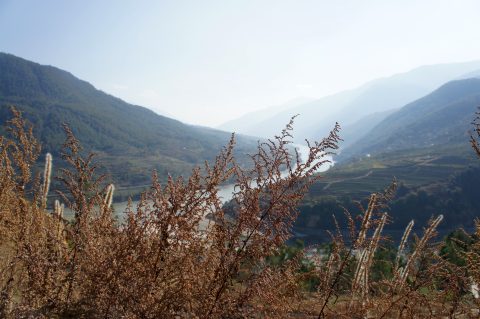 Sometimes I did find the route slightly confusing as there were branch-offs.  But I guessed they all eventually led to the same path.  Anyhow, I followed this horseman from Naxi Village where I intended to stay the night.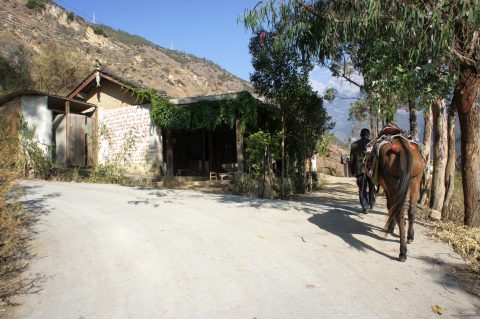 Now the path has changed.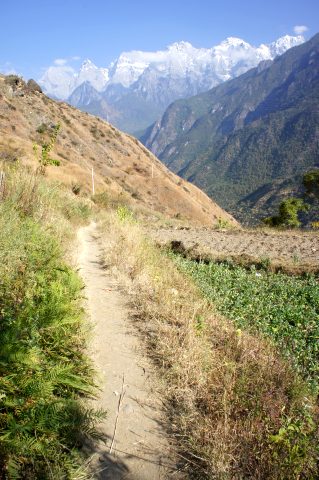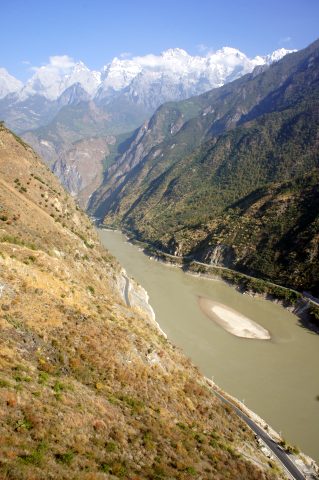 Mandatory photo shoot location.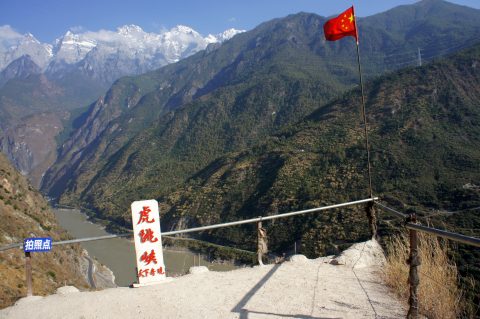 But you got to pay for it.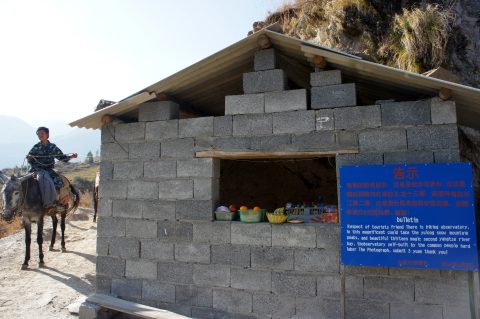 They claimed a world class toilet with a world class view.
Continuing with the trek.  You can do it on horses too.  The prices quoted to me were quite fair.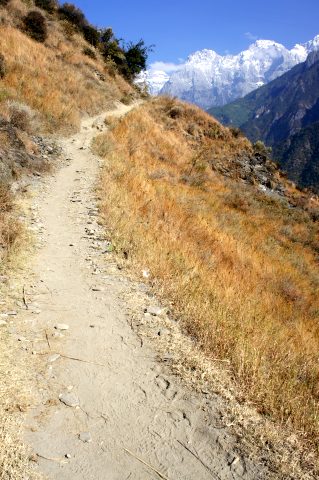 The route from here onwards were quite straightforward.  As long as you see such signs along the way, you are on the right track.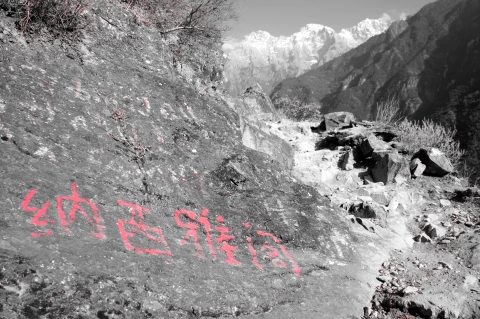 Reached Naxi Guesthouse at around 4pm.  It took me 2 hours plus from Jane's Guesthouse.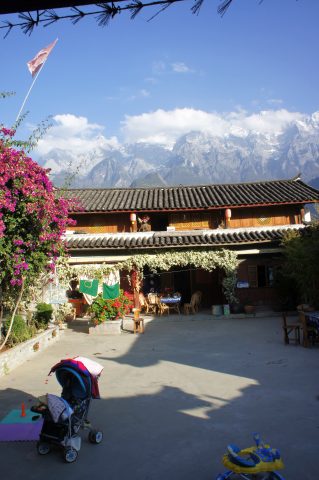 I took a basic room with private hot shower.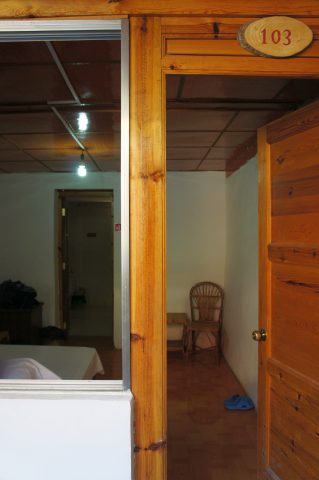 Corns aplenty!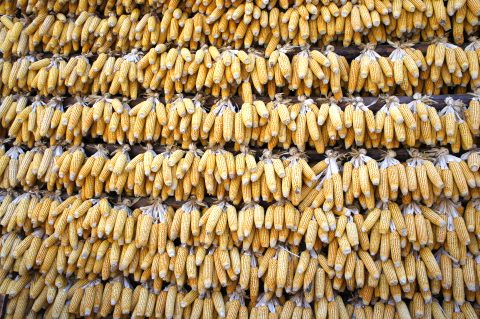 Views from the guesthouse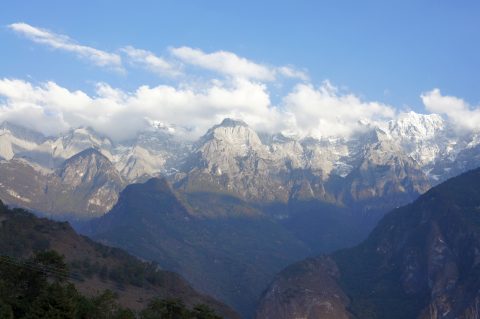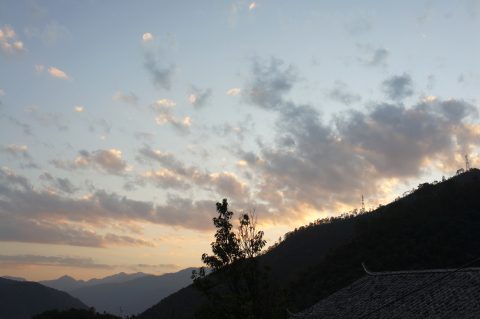 The food prices here were fair.  The family was also very friendly.  There was even a computer with internet access.  I could probably stay here for a few weeks.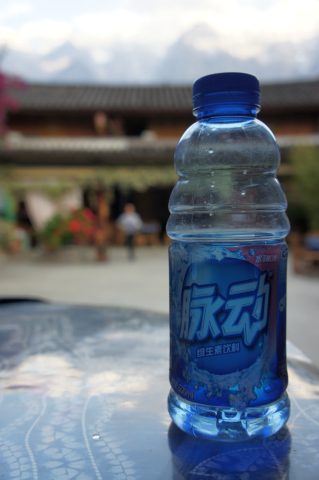 My comfort food – egg fried rice for dinner.