Day 04 – Leshan to Chengdu
Slept a little late today but was still out of the hotel at 8am.  I stopped by a shop for a breakfast of hot steaming wanton soup.  Then I took bus 13 for a 15 mins ride to Grand Buddha site.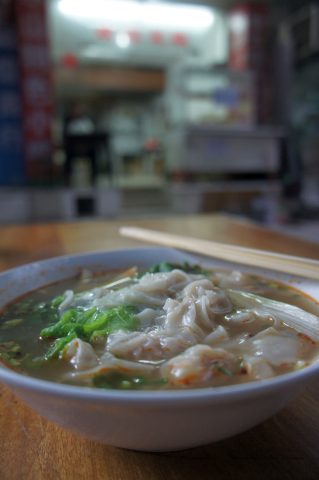 At first, I thought I will just be seeing a huge Buddha.  But it turned out that the Grand Buddha scenic area is big.  It actually houses a lot of other sights such as caves, temples, parks and a fishing village.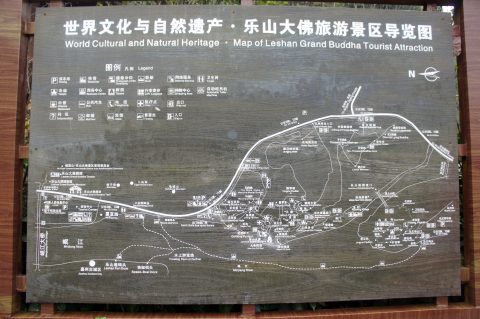 The Chinese character Fo shown below means Buddha.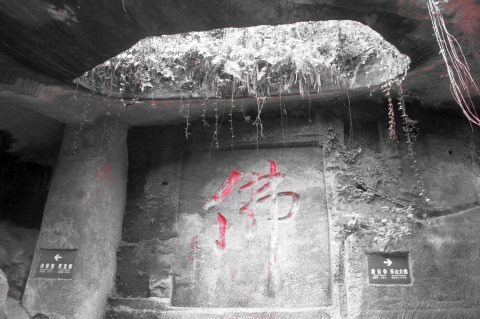 There were quite a few tour groups and I hang around listening to their explanation of the various sights.  The guides even teach you how to pose for funny photos as shown in the photo below.  I thought it's a great way to take interesting photos for keepsake.  But I am usually too self-conscious to do such things.
The 1200 year old Grand Buddha was built during the Tang dynasty.  The construction was led by a Chinese monk named Haitong.  He hoped that the Buddha would calm the turbulent waters and protect the boatmen at Minjiang, Dadu and Qingyi rivers.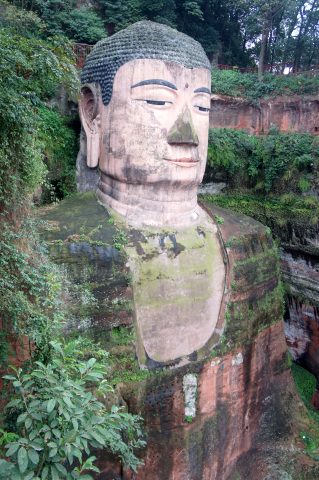 The Grand Buddha stands at 71m tall.  His shoulders span 28m but our fingernails are about the same size.
There used to be a fishing village in the area but it was turned into rows of seafood restaurants and tourist trinket stalls.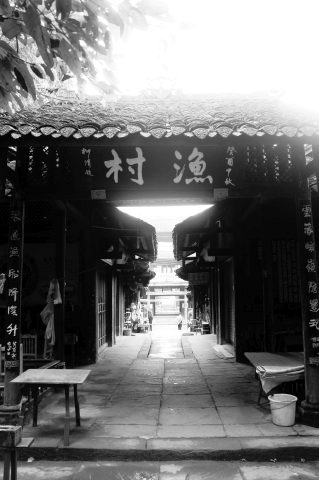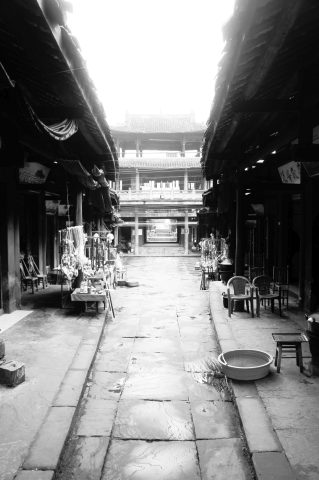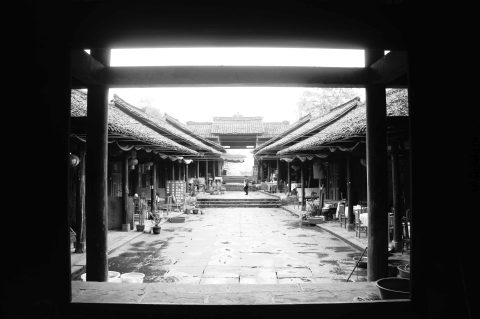 The 90 RMB Grand Buddha entrance tickets included Wuyou Temple.  I had to cross the bridge and do a short climb to reach the temple.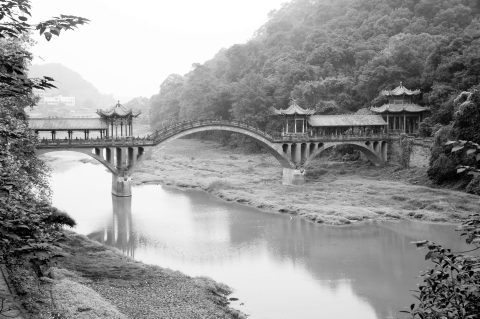 Wuyou means No Worries.
My only plan for the rest of the day was to get to Chengdu.  So I spent some relaxing time playing with my new camera.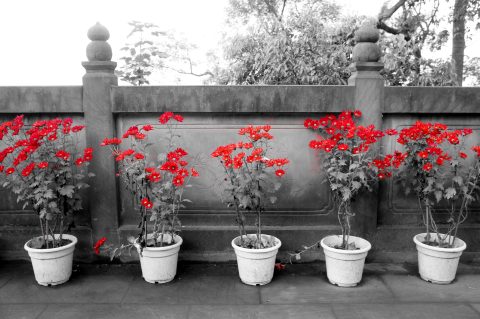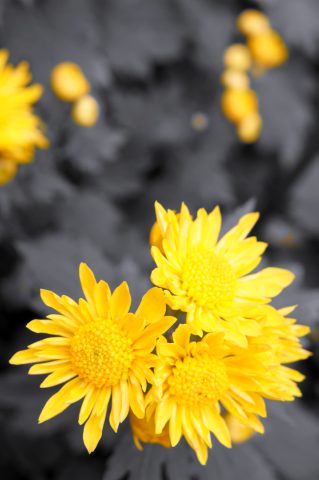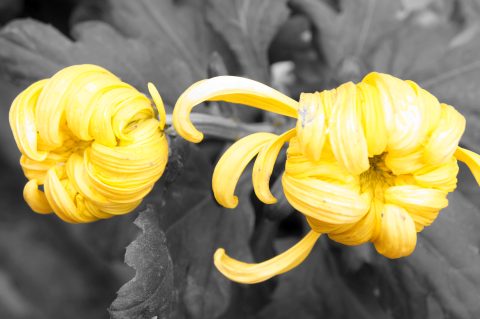 I got slightly lost after Wuyou Temple. Luckily, a nice lady walked with me for a distance before directing me to the main road where I can catch the return bus.
I found the bus information at the bus stops in Leshan quite informative.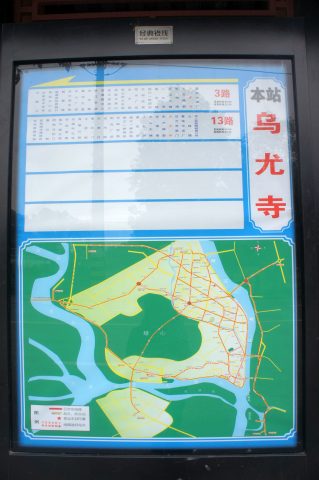 I checked out from hotel at 12pm and took bus 8 to Xiaoba bus station. Lonely Planet Guide book says that Xiaoba bus station is located north of Leshan centre.  But on my mobile phone's GPS, Xiaoba bus station is actually located west of town.  Probably, our point of reference is different.  Anyhow, over at Xiaoba bus station, I paid 47RMB for a bus ticket to Chengdu.
I reached Chengdu Xinnanmen bus station at around 3pm. Then, I took bus no 28 to Sim's Cozy where I will spending the night.  Again, my Nokia phone's OviMaps helped a lot.  I just have to match its map to that in the Lonely Planet to know whether my bus has arrived at the location.  Oh, the local bus ride cost 2 RMB in Chengdu compared to 1 RMB in Leshan.
At 430pm, I left Sim's and stumbled onto a dental clinic.  Realising I haven't visited a dentist for quite a while, I went inside.  I told the dentist that I wanted to XiYa which literally means teeth cleaning.  But the dentist looked confused and I realised that he might thought that I was asking him to brush my teeth.  After some clarification, I was on the dentist chair.  I commented on the open concept of the clinic and he said the clinic had to attact the crowds.  We then discussed further about the difference between dental clinics in Singapore and China.   When I told him I have never seen any dental or hospital advertisements in Singapore, he asked how then would we know where to go?  I didn't have a good answer to that.
Chao Shou. I had some good ones and some bad ones.  This belonged to the latter.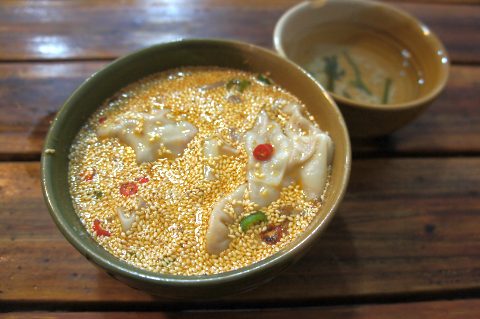 Nevermind, I compensated with the ever dependable street snacks.
It's a 30 mins walk to the train station where I bought 4 tickets to Qingchengshan tomorrow. This time round, I remembered to take down the passport numbers of my friends.  Anybody knows the reason why we need to produce passport numbers (or identity cards for locals) for buying tickets of superfast trains?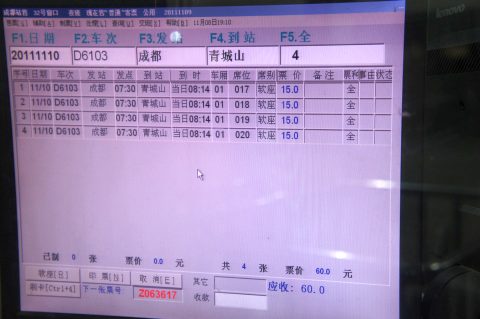 For fun, I took the subway from the train station to Wenshu Monastery.
From there I walked back to Sim's.
I like fan rooms because I can wash and dry my socks and underwears overnight.