Day 05 – Friends Arrival at Chengdu and Sichuan Opera
Woke up at 6am cold and hungry.  I walked around until I found my kind of food.  It cost 6.5RMB for 9 steamed dumplings.  Chinese likes to take Xifan (porridge) with some small dishes for breakfast but it is a bit bland for my taste.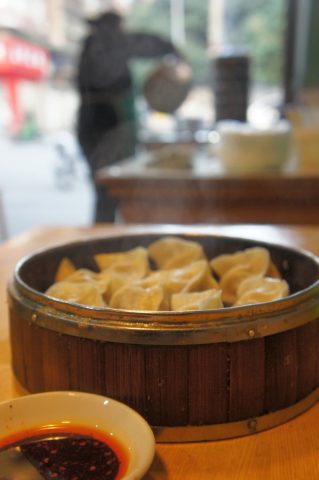 The Chengdu map provided by Sim's Cozy was very informative and banks within its vicinity were listed.  I went to a ICBC ATM machine with Mastercard and Visa logos and managed to withdraw money from my Standard Chartered debit card without any issues.
At 9am, I took bus 99 to Mingjiang Bingguan at Ren Min Nan Lu where I intend to switch to bus 303 to the airport.  I followed a lady carrying a luggage across the road where the bus station was located.  I paid 10 RMB and the bus left at 950am.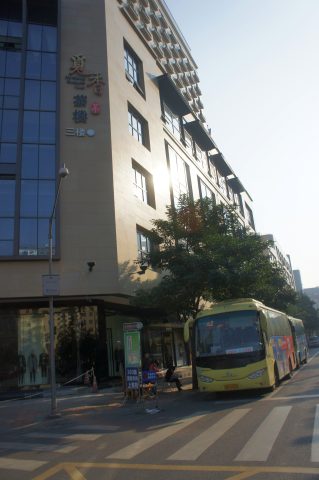 I was at the airport to pick up my first arriving friend, CC.  We did arrange with Sim's Cozy for transport from the airport to the guesthouse.  But I thought it's better I came along.
Anyway, I was early and took some random shots.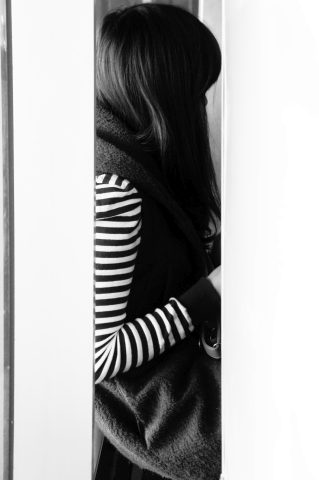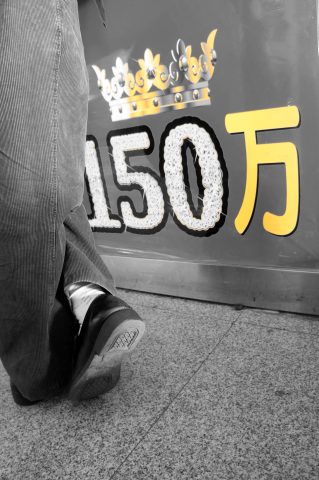 CC arrived on schedule and after a few minutes, a driver turned up with Sim's Cozy sign.  The prearranged drive from the airport to Sim's Cozy cost 80RMB.  One can also take the taxi directly outside the airport and it should cost around 50RMB.
After settling down, CC and I ventured out to Wenshu Yuan.  The temple dated back to Tang dynasty and is dedicated to Wenshu Budda, the Bodhisattva of Wisdom.  We wanted to try the vegetarian restaurant in the temple but unfortunately, it was closed for renovations.  The area around the temple is a rebuilt old town with cobbled streets of teahouses and shops.
Spotted the following at an alley while we walked from Sim's Cozy to Wenshu Temple.  Should have given my business to this dentist instead.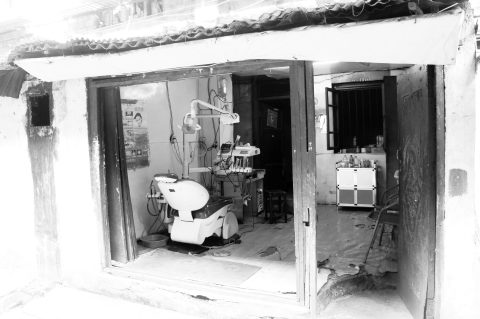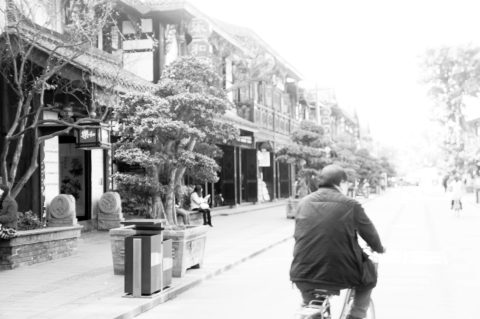 We visited a crowded restaurant which offered a set meal of samplings of popular local dishes.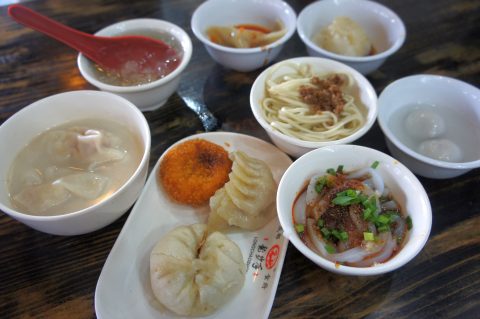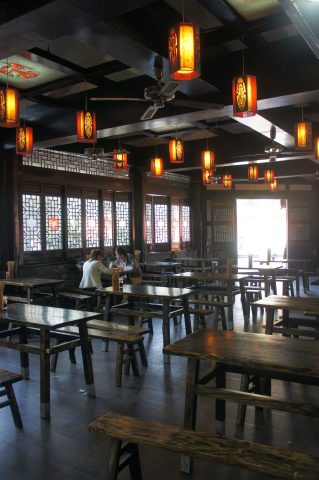 After the late lunch, we took the subway for one station to Ren Min Nan Lu for bus 303 to the airport to pick up our friend, CY.  I always thought it's fun to try out different transports when visiting a country.
After picking up CY and again taking the prearranged car to Sim's Cozy, it's already 7pm.  We had booked an evening tour to Shufeng Yayun Teahouse to watch Sichuan opera.  Mention opera and some of us (me included) would think of singings in languages which we cannot understand.  However, the Sichuan opera we watched at Shufeng Yayun included other Sichuan traditional arts such as face-changing and shadow puppet.  As I understood from our guide, Shufeng Yayun has the best ensemble of artistes in Chengdu and we were very lucky to have the real masters performed during our visit.  Set in an open-air traditional teahouse at culture park, the place was also very atmospheric.  It's quite an experience watching the excellent performances while drinking tea and eating groundnuts.  I only regretted not trying the ear cleaning service. 😛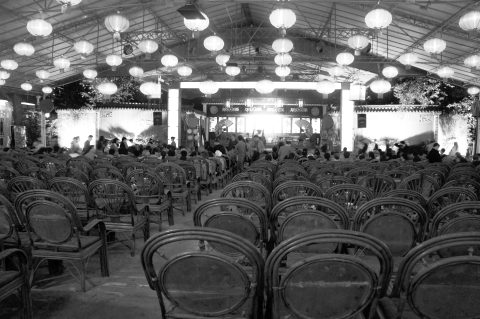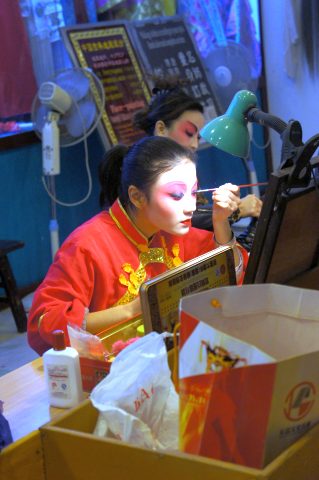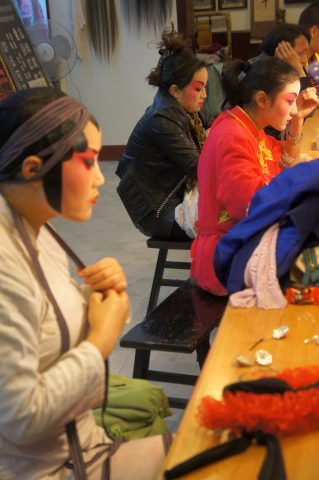 The show ended around 930pm making it too late for us to pick up J from the airport.  Since J is a guy, we let him take care of himself. 🙂
Anyway, it's almost 10pm when we got back to Sim's Cozy.  We had dinner at Sim's and chatted while we waited for J to arrive.  When we walked back to the reception area at around 1130pm, J was there already.  I almost couldn't recognise him as I had not seen him for quite a few years.  But he's still the same easy-going guy and showed no signs of impatience over our late appearance.  His flight had landed at 1040pm and he took less than an hour clearing the customs and reaching Sim's Cozy.  As he didn't know we were in the restaurant, he had waited at the reception area for 20mins.
Now, the whole team had arrived.