Day 2 – Kluang to Kukup

We arranged with one of the cab drivers who sent us back yesterday to pick us up this morning to Gunung Lambak.  We bought some breakfast at the entrance of Gunung Lambak.
With this second hike of Gunung Lambak, I came to realise that the routes up Gunung Lambak are in the shape of the figure 8.  At the bottom of the mountain, there are two ways up to the midpoint near a pavilion.  The path on the left (facing the mountain) nearer to the resorts is easier than the path on the right.  Then from the pavilion, there are another two routes up to the summit.  The path on the left (facing the mountain) is a steeper hike than the path on the right which passes through a "Selamat Datang Ke Gunung Lambak" gate.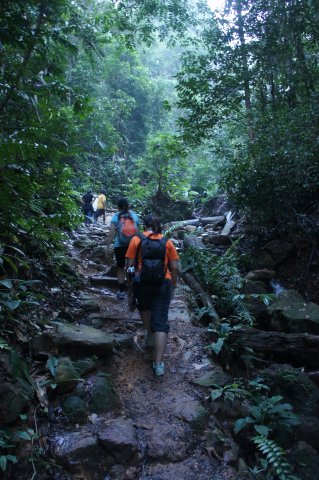 Midpoint of the hike, going a little further brings us to the pavilion.
The pavilion where we took a short break. (Reusing a photo from an earlier Gunung Lambak trip)
We took the easier path on the right beyond the huge sign below.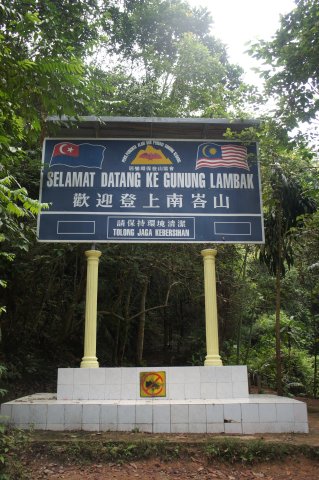 Go straight until you hit a cross junction and take the left turn.  Continue straight all the way to the summit.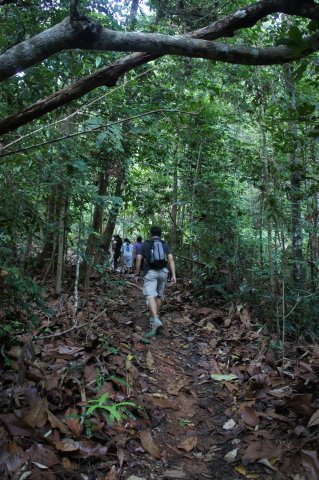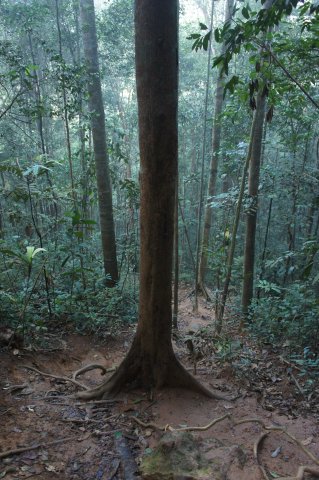 The 510m Gunung Lambak summit!
Some flowers at the summit.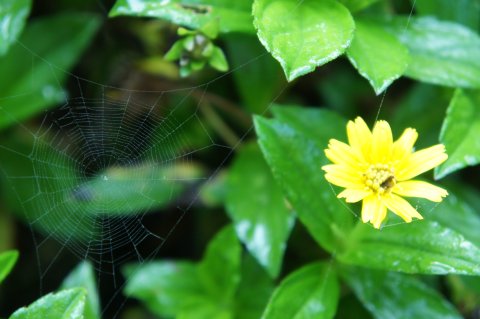 Didn't take much photos of the scenery as we spent much time taking jump shots.
Started noticing the mushrooms during the descent.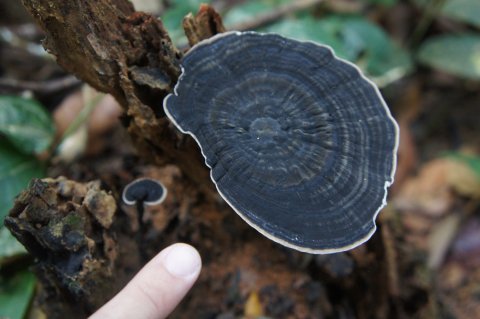 After the good morning workout, twe took the same cabs back to the hotel to wash up and check out.
Our driver arrived at the appointed time and drove us to Kukup, not before stopping by Pontian town for lunch.
Arrival at Kukup!
Ah Lin's friend directed us to the chalet.
Seems like a nice place!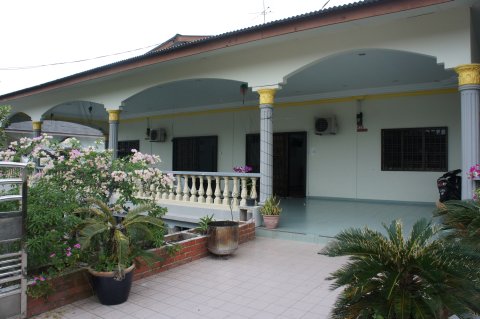 With four rooms of various sizes, the place can easily accomodate 20 people.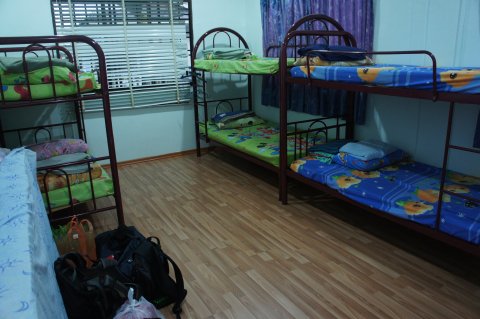 The living room with Mahjong table, lcd television and karaoke system.  There is a table tennis table outside as well.
Tour of the kitchen. Water, kettle, soft drinks, instant beverages.. basically very well provisioned.
There are only squat toilets.  What goes through the hole goes directly to the sea.  Seems better to do your business during high tide.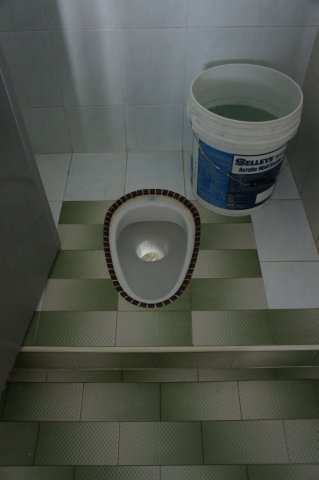 The back of the chalet facing the sea.  I received Indonesian telecom's reception here.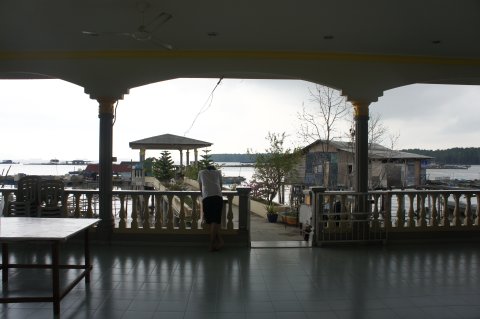 Shot of the surrounding kelongs and fish farms.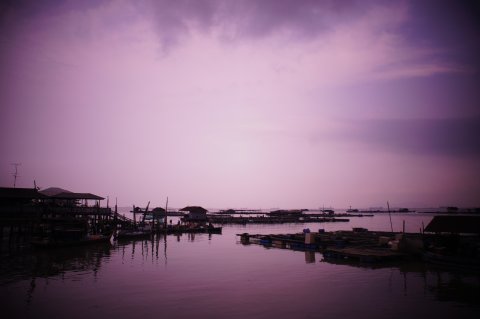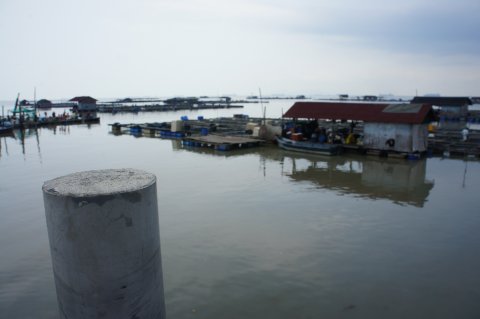 Our tea break of fried prawn crackers.
We went for a stroll around the kelongs.
Not exactly clear, but some squirming fish like organisms and crabs during low tide.
Starbucks bought some durian coffee.
Another area of Kukup.
Dinner time.  The food is free flow it seems, just need to put in a request.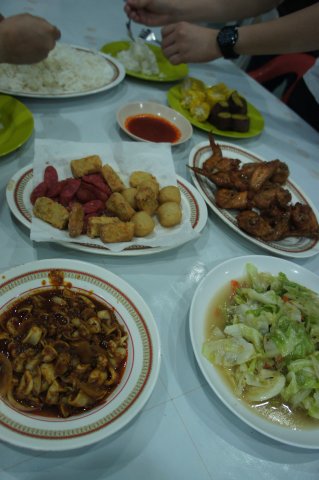 Late night activity was mahjong with snacks.