Arriving at Berastagi

Somehow, I felt like I have not been on a solo trip for quite a long time.  Maybe it's some kind of addiction which one couldn't really shake off.
The budget terminal at Changi Airport is closing down in September 2012 to be replaced by a bigger terminal 4.  So I guess this would likely be my last time here.  I weighed my backpack at the terminal and it's 9.2kg.  It's quite tough for me to go below the 7kg limit imposed by most budget airlines as I usually travel with only carry-on.  But at least, so far nobody has ever asked me to pay for additional baggage.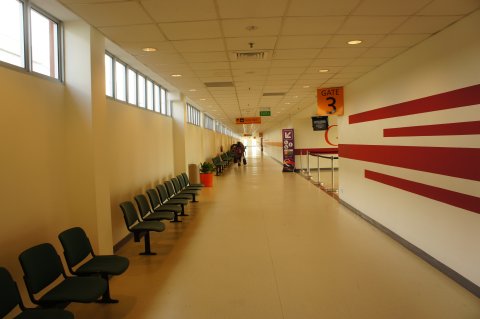 Traveling alone gives me plenty of time for reading.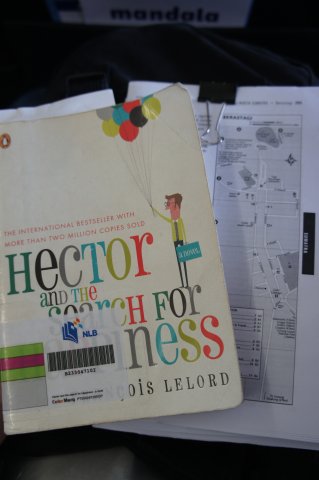 The Mandala Airlines flight comes with a little surprise – a complementary packet of peanuts which is seldom seen among budget arlines.  But the cynical me thinks that they are trying to make me thirsty so I can purchase their drinks.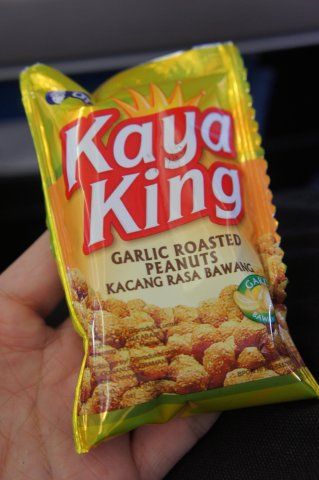 The flight landed at Medan at around 11am.  I took around 40 minutes to clear the customs. Basically to get to Berastagi from Medan by public transports, there are 2 ways as far as I know.  Take taxi (car), becak (auto rickshaw) or ojek (motorcyle taxi) from the airport to either (1) Pinang Baris or (2) Padang Bulan.  From there, catch one of the frequent buses to Berastagi.  I opted for an ojek ride to Padang Bulan as it's nearer than Pinang Baris.  I paid 25k IDR for the ride.  I like to think myself as generous tourist than a lousy negotiator.
Swerving in between the heavy traffic in Medan.
My 10k IDR bus ride to Berastagi.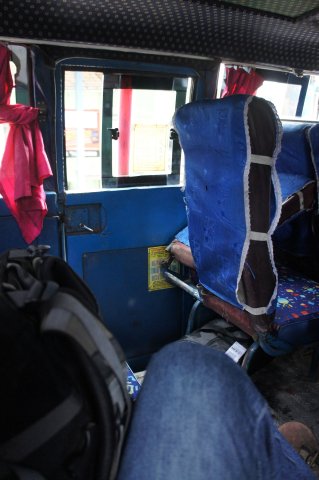 A poster on the bus.  I should have paid more attention to its contents to realise that Kabanjahe, the capital of the Karo Regency, and not Berastagi is the ending station.  So I absent-mindedly allowed the giant cabbage monument at Berastagi to pass by.  I ended up somewhere between Berastagi and Kabanjahe where a convenience shop owner helped me catch a blue Kama Angkot (mini-van) back.  Luckily, the Angkot is actually the transfer I needed to get to Sibayak Multinational Rest House from Berastagi anyway.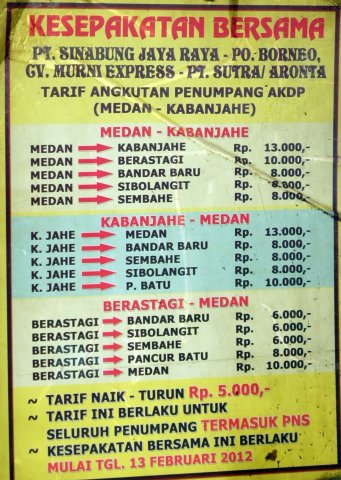 Sibayak Multinational Rest House is a few kilometers away from Berastagi central.  But it's one of the more value for money hotels around.  Since I am no longer that young, I like to spurge a little on hot water and clean rooms.  And it's not terribly expensive at 200k per night for the best rooms.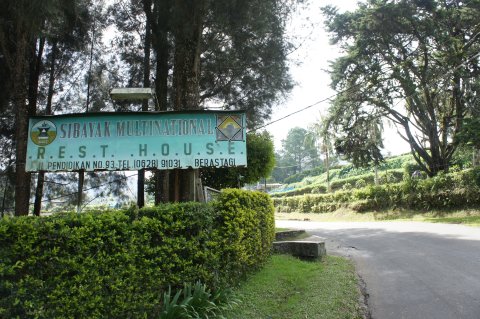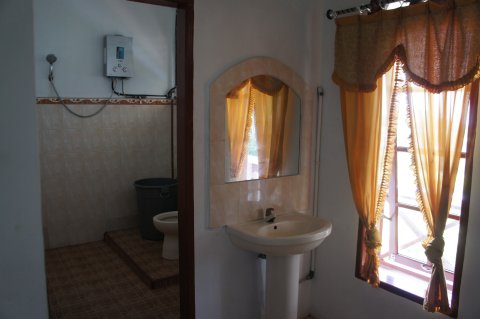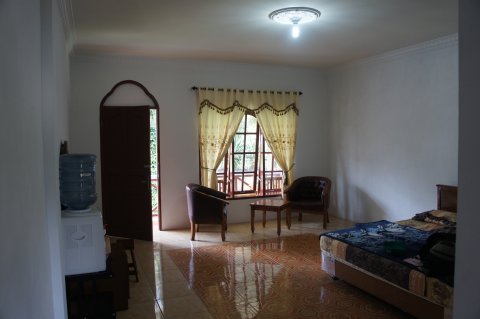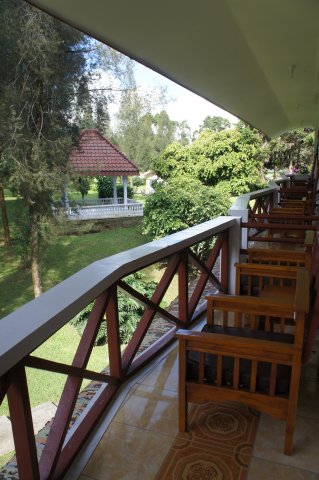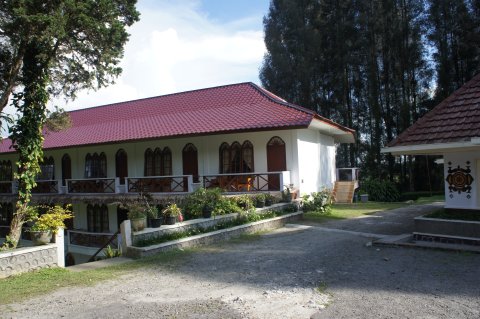 Oh, the cheapies around town such as Wisma Sibayaka and Sibayak Losmen also belong to the owner of Sibayak Multinational.
You can find the contact numbers and email address of the guesthouses from the namecard below.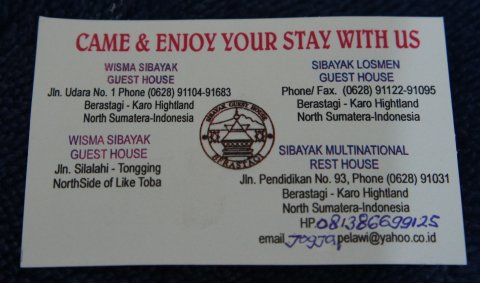 I checked with the hotel staff about Smiley as I had previously arranged via email with him to guide me for the mountain hikes.  The staff said Smiley has been contacting the hotel yesterday about my arrival.  I then realised I have given Smiley and the hotel the wrong dates.  I arrived a day later than I informed them.  My bad.
I asked the staff to help me inform Smiley of my arrival before venturing out to town.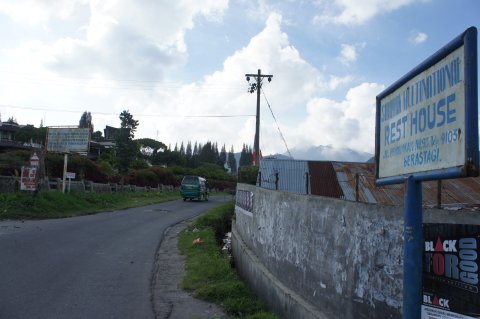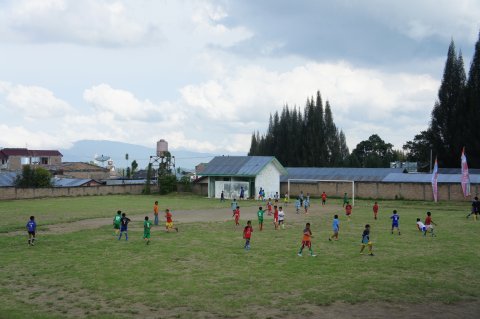 Berastagi has a large Christian community.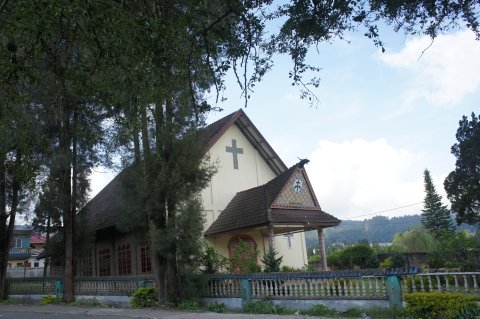 It takes around 30 minutes for a leisurely stroll to the town.
The Tugu Perjuangan Memorial.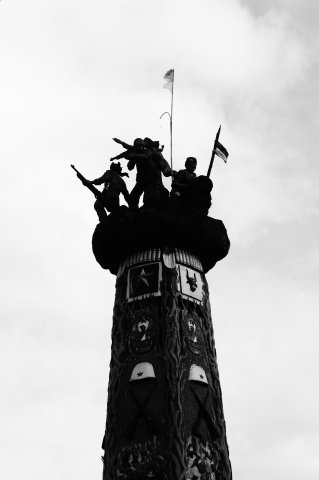 The Giant Cabbage monument.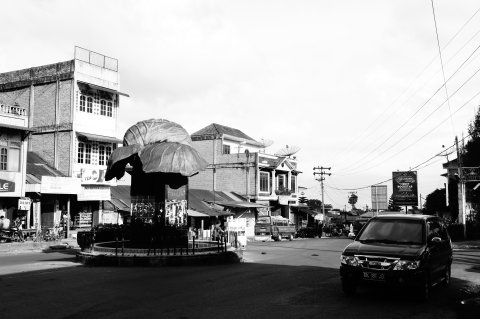 Behind the bus station is the pasar (aka market).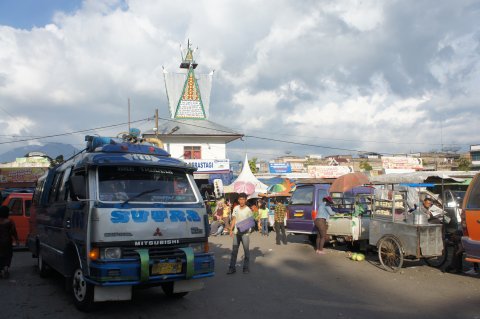 It's around 5pm and I started walking to Gundaling Hill.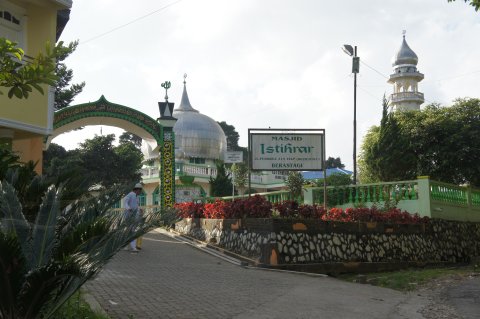 Took this shortcut after asking some locals for directions.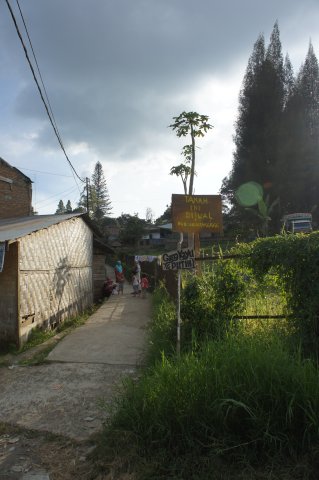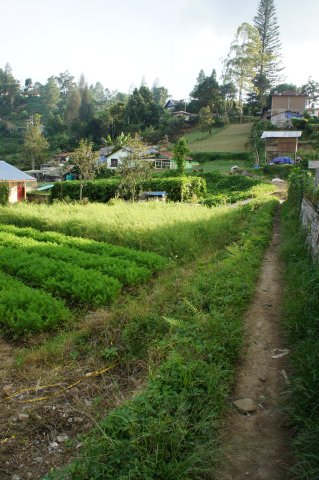 Going up Gundaling Hill.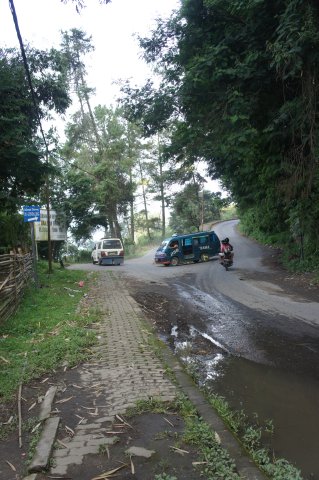 There are shops and restaurants at the peak.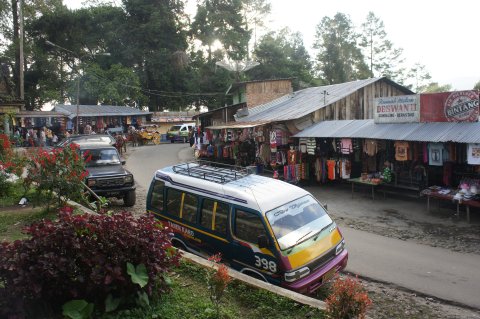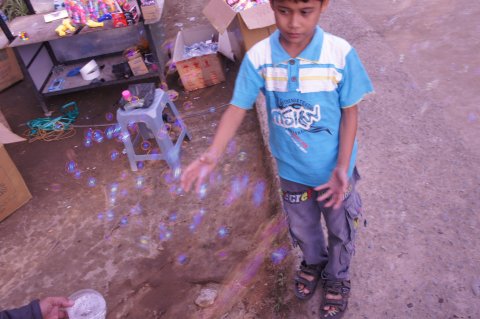 View from the top of Gundaling Hill.
As it's still early, I had dinner at Mona Lisa.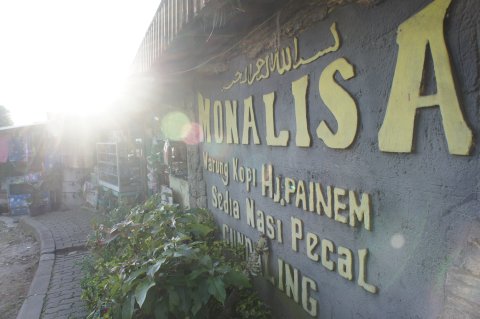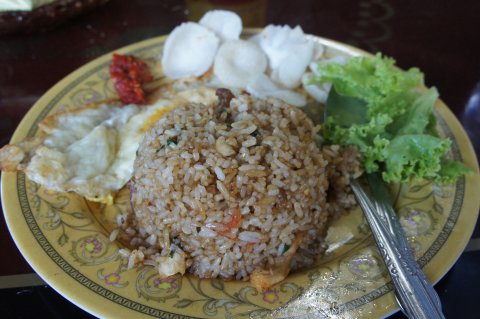 Sunset arrives.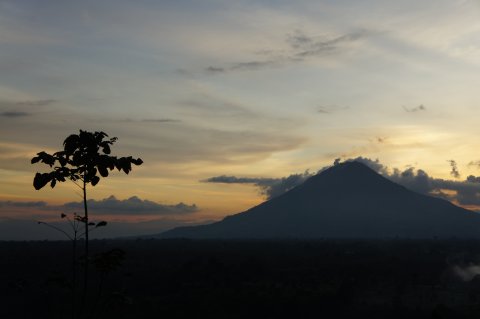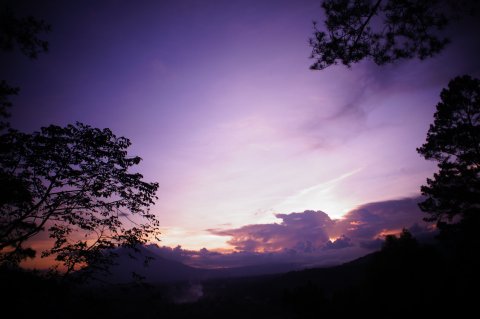 As it's quite dark and it's a long way back to my hotel, I walked briskly.  It would probably be wiser to catch one of the Angkots down to town.
I reached my hotel around 730pm and took a nice hot bath.  Then, I took some lessons on happiness until a staff knocked on my doors to inform me that Smiley was here.
We arrranged the hikes for the next two days and chit chatted a bit.  Smiley originally thought that I was one of those who made a lot of promises over emails only not to turn up in the end.  I can understand such no-shows happening frequently in the tour business and I suggested that he take deposits in future.  But Smiley shrugged it off.  We laughed it off as the typical Chinese business-like way of handling things.
Anyway, as Smiley didn't know I really was coming today, he arranged for his brother, Polo, to take me to Gunung Sinabung.  Smiley would take me to Gunung Sibayak on the day after that.