Day 13 – Lhatse to Shigatse
The rooms in Lhatse Tibetan Farmer's Hotel were not heated but the blankets kept us sufficiently warm.  I was even experienced enough to search for additional blankets before requesting an extra set from the helpful staff.
So all in all, I had a good night sleep.  I was up early and roamed the Lhatse Tibetan Farmer's Hotel compound.  We stayed in a new extension behind the main buildings shown in the photo below.
I never had the opportunity to ride a motorcycle in winter.  The thick gloves attached to the handlebars sure look comfy.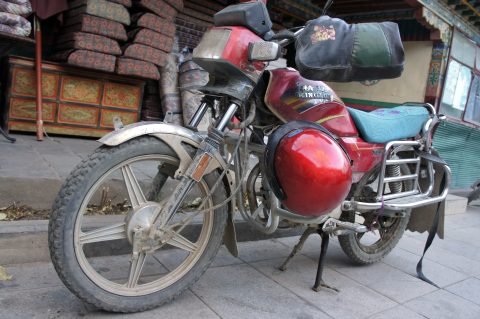 Fooling around.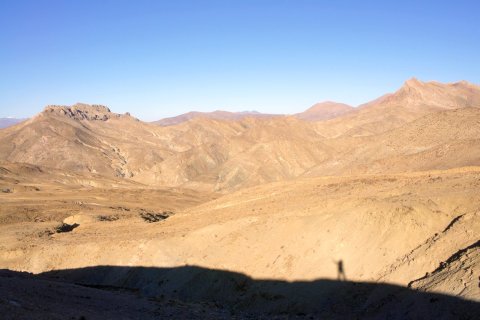 Thought it's quite fun and asked my friends to pose together.
I fell off a cliff into an ancient cave and came across a dusty martial arts manual.  So here I was, trying to practice some deadly Buddha Palms while on the road.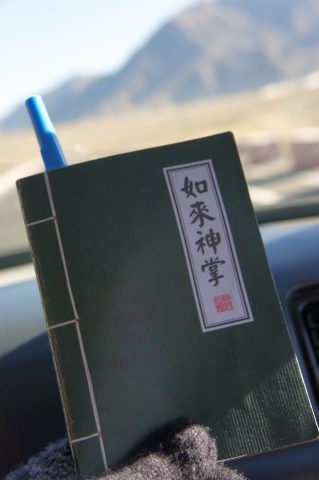 As we skipped breakfast, we had an early lunch.  Egg fried rice had became a regular feature in our meals.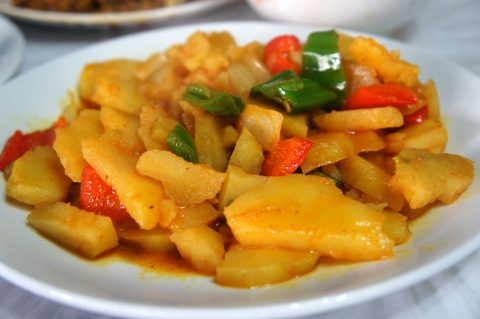 Back in Shigatse, we settled down in Manasarovar Hotel before heading to Tashilhunpo Monastery.  Tashilhunpo Monastery is seat to the Panchen Lama, the second most important spiritual leader of Tibet.  Panchen Lama literally means "Great Scholar".  Similar to the Dalai Lama, the Panchen Lama is also a reincarnation lama.  There are approximately 400 plus such tulku incarnation lineages in the region.  This type of lineage is different from the more common father to son lineage that we usually see.  The whole concept is very interesting and comes with its share of problems.

To find out more, do read these links:
Tashilhunpo Monastery was one of the few monasteries in Tibet that were not heavily destroyed during the Cultural Revolution in the 1960s.  While traveling in China, there are often references made to major events in China's history.  Cultural Revolution happened to be one of the very significant events in China's recent past.  Do read Wikipedia to learn more.  I would also recommend Life and Death in Shanghai by Nien Cheng.  It's an account of her life as a political prisoner during the Cultural Revolution.  Here's something I took down from the book:

The Red Guards debated whether to reverse the system of traffic lights, as they thought Red should mean Go and not Stop. In the meantime, traffic lights stop operating.

The entrance fee to Tashilhunpo Monastery is 55RMB per visitor.  According to Dawa, it's God Descending Festival.  That explained the small crowds gathered at the entrance of the main chapels.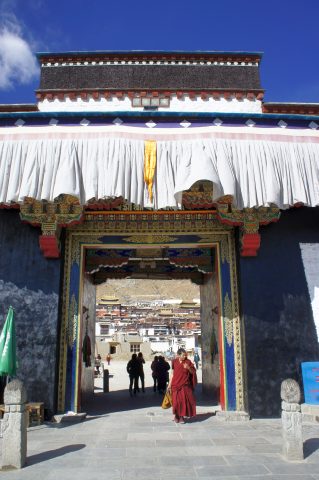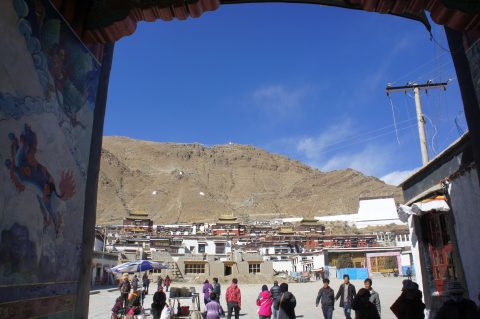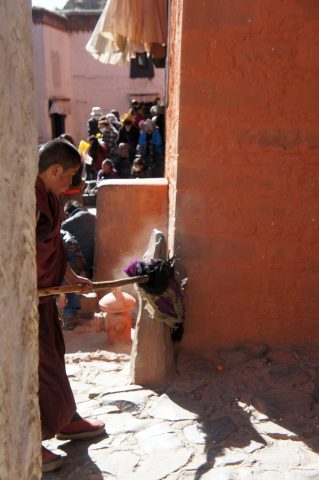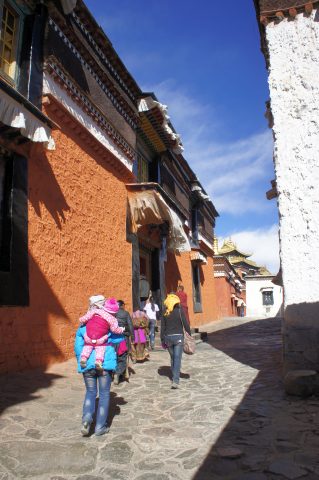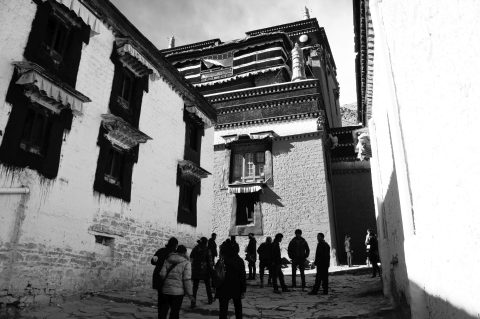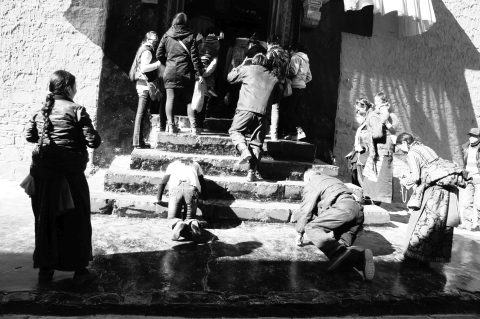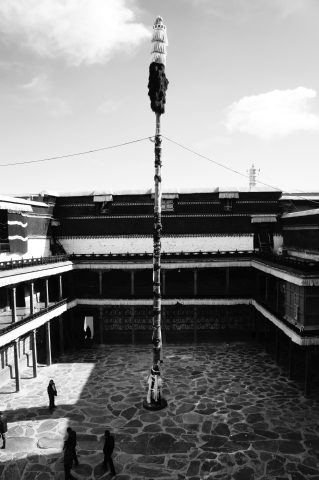 It's still early and we took a drive to the old town.  Shigatse Dzong, the residence of the kings of Tsang, is in the background of the photo below.  It looks like a smaller version of the Potala, doesn't it?
Do you find the overhead cables in the photo an eyesore?  I always thought so and try to move around them or not take the shot at all.  But for this case, I am getting a little lazy.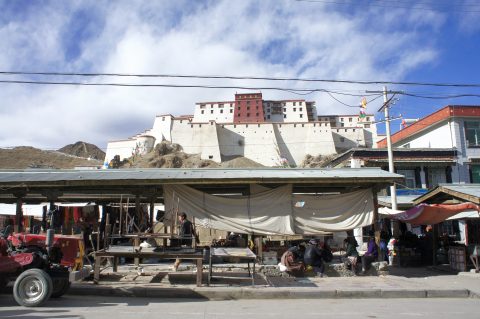 A bit of trinket shopping at the bazaar.
For dinner, we hopped over to Third Eye Restaurant.
It's our last dinner in Tibet and we decided to have something heavy.  All were splendidly delicious.
Unfortunately, CY didn't have a good appetite as she wasn't feeling too well.  Dawa said it could not be altitude sickness because we had been at even higher grounds in the previous days.
But back at the hotel, we carried the oxygen tank up to our rooms anyway.  Indeed, the oxygen didn't seem to provide CY any relief.  She took some flu tablets and tried to have some rest.
Well, a few more photos of the night.