Day 07 & 08 – Kochi to Mumbai

Decided to visit Cherai beach on Vypreen Island about 25km from Kochi before my train ride to Mumbai in the afternoon.

A family was having fun in the sea.

And this guy was deep in meditation. Talking about meditation reminded me of Osho. Osho (Bhagwan Shree Rajneesh) might be a controversial figure but I find his views on Freedom and Courage thought-provoking and there are some points which I can relate to.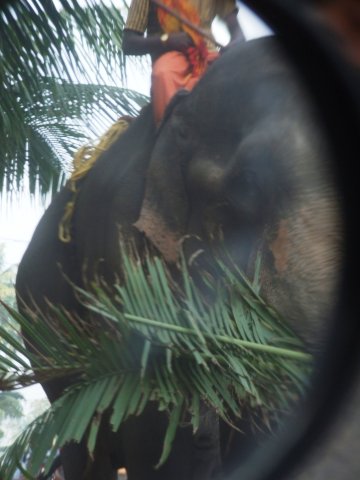 Was on my way back to Kochi when I saw something huge coming up from my side mirror.

It's an elephant!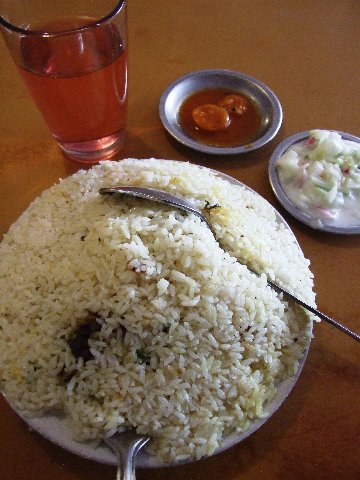 Chicken Biryani again, my comfort food. It's white, not the usual yellow/orange dish we see in Singapore.

Took a rickshaw (motorised 3-wheeler) to Ernakulam Junction Station for my 26 hour train ride to Panvel, where I need to switch to a local train via the harbour line to CST (South Mumbai).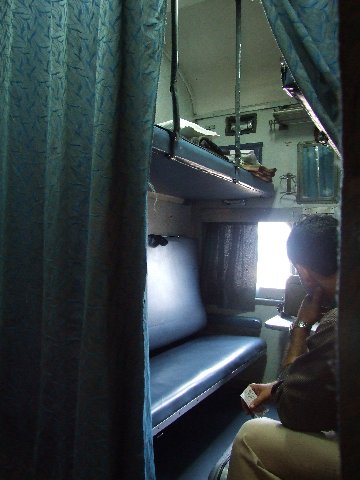 I booked a AC 2 berth back in Singapore through cleartrip.com. Indian trains have quite a complex reservation system. Even if the bookings are full, you can still be on RAC (reserve against cancellation) or WL (waiting list). You would automatically move up if someone drop their reservation. Do vist seat61 for more information on Indian trains.

I reached Panvel according to schedule. Friends advised me to take first class for the local train to CST. So I queued up for a ticket only to be informed by the staff that I could jump queue if I am buying first class tickets.

First class carriage. The train was not very crowded. I find it interesting that cancer patients are represented by a crab

My first impression of Mumbai was the stately architecture of the numerous colonial buildings. The photo above shows the Mumbai Postal Office. My hotel (Hotel Travellers' Inn) in Fort was just a short walk away.

I had mushroom biryani at Anubhav The Veg Delite. It's one of the best biryanis I ever had. But I still do not like the taste of buttermilk.