Day 05 – Kodaikanal to Munnar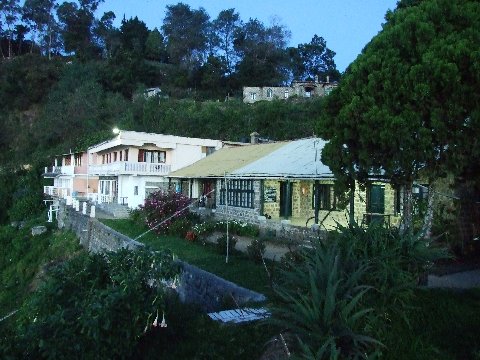 In Kodaikanal, I stayed at Greenlands Youth Hostel. It's one of my most expensive accomodations in India at 1200Rp. It has sweeping views of the mountains.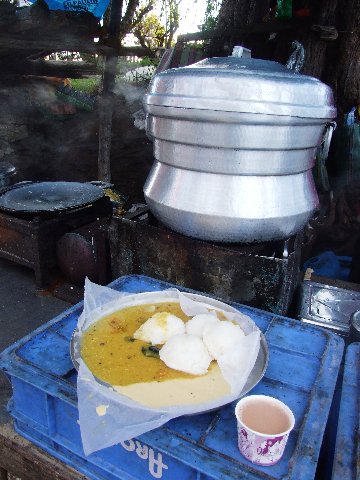 It's very cold in the morning and some hot chai and Idli were definitely welcomed.

Took a leisurely walk around Kodaikanal lake. Being alone gives plenty of time for contemplation.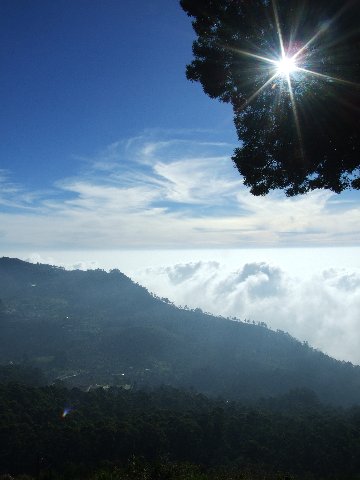 Scenery from Coaker's Walk.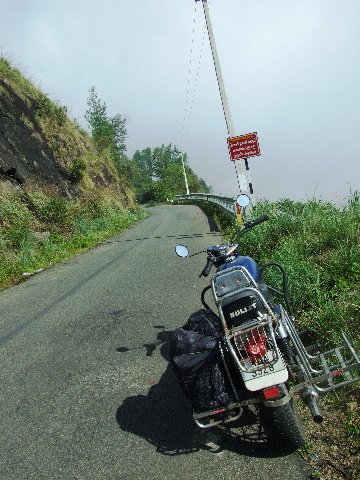 Left Kodaikanal for Munnar. On the map, Munnar is just around 81km from Kodaikanal. That was what I thought when I decided to visit Kodaikanal. But after some internet research, I realised that the road has not been operative since 1990. I could get to Munnar either via Theni or Palani. I opted for Palani as going by Theni would mean repeating some of the roads I had taken. I also gave Mr Niaz a call and he recommended the road via Chinnar (west of Palani) as well.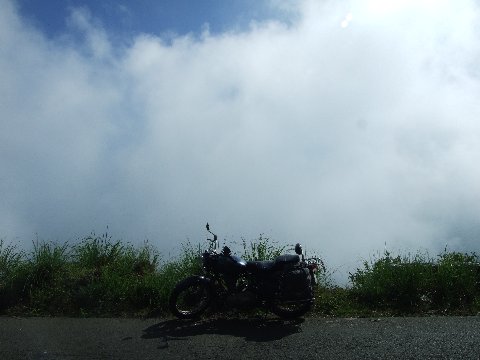 You probably realised that I started taking photos along the ride. Yes, I am getting more confident with the Enfield Bullet and grew to like the engine sound, stability and power. I see almost zero traffic along the way and that worries me.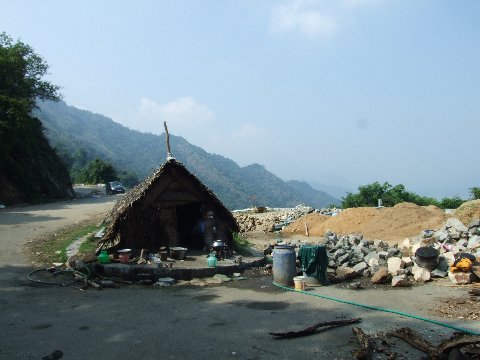 I was 1 hour out of Kodaikanal towards Palani when I came across road constructions. The poor car had to u-turn and climb back up the winding roads. Ah, that explains the low traffic.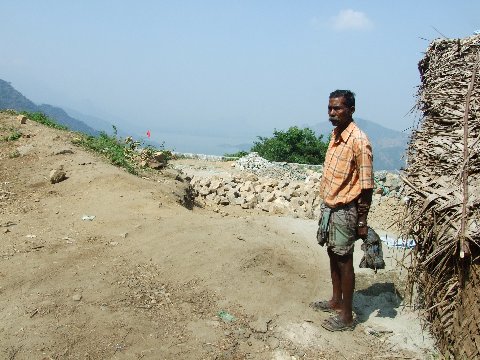 I almost wanted to follow the car and take the Theni route until I saw a local coming out of the hut. I asked him about a bypass and he directed me to a small unblocked path only passable by motorbikes. By asking, I did not mean talking to him in English, Hindi or Tamil. It's just hand signals and a face that looked lost.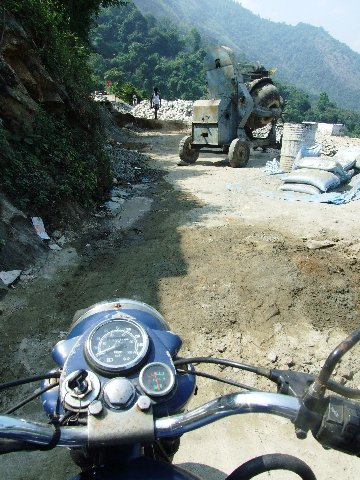 Road constructions. Talking about roads, most of the roads I rode on are in good conditions.

One of the 17 hairpin bends of Palani hills.

I stopped by another view point.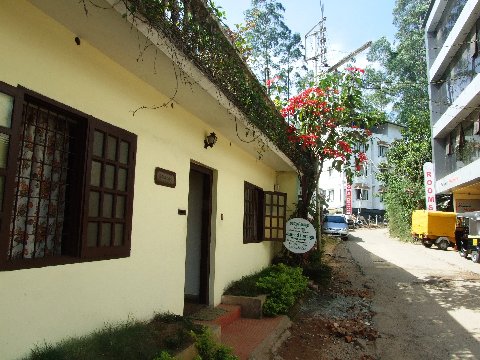 After a rather long ride (5.5hr) and passing through Chinnar Wildlife Sanctuary, I settled down at Westend Cottages of Munnar town.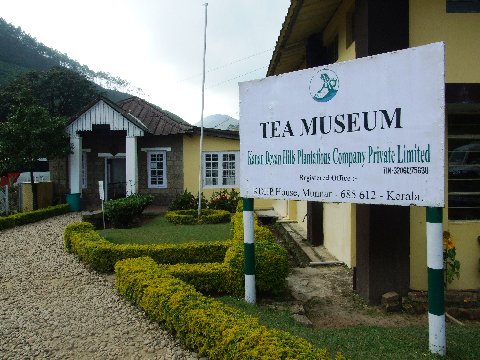 As there was still time, I took a rickshaw (tired of riding) to Tata Tea Musuem. But wait, why did the sign says Kanan Devan Hills Plantations? The plantations used to be owned by Tata Tea until they distributed the ownership to the planters and the plantations are now known as Kanan Devan Hills Plantations or KDHP for short. The excellent video and write-up found in the museum gives a history of the plantations and the lives of the planters.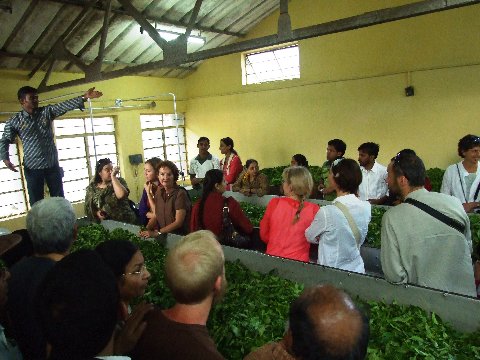 A staff explaining the tea growing process. He also taught us how to prepare tea properly and introduced white tea to us.

As the population of tea estate workers grew, houses, schools and facilities were built. Today, Tata Tea continue to maintain and fund the High Range School and the Tata General Hospital at Munnar.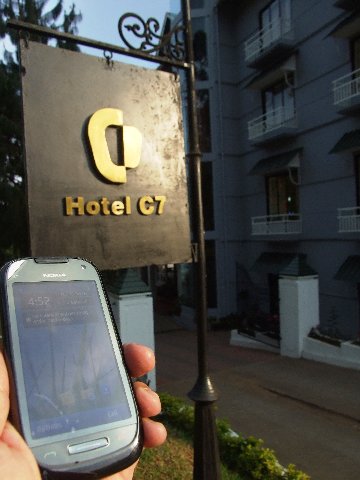 My Nokia C7 at Hotel C7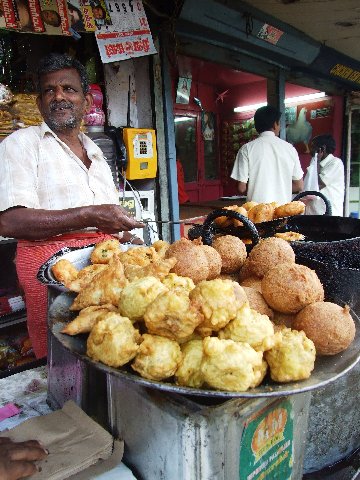 Indian snacks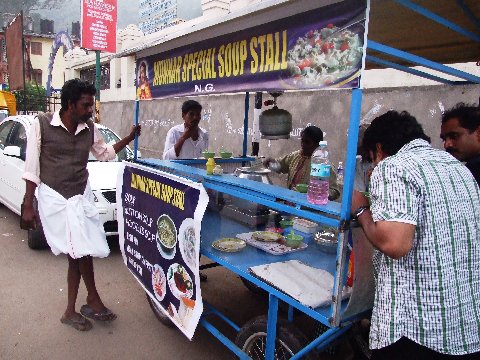 Having hot mutton soup by the road side in cold Munnar (1500m above sea level) is an enjoyment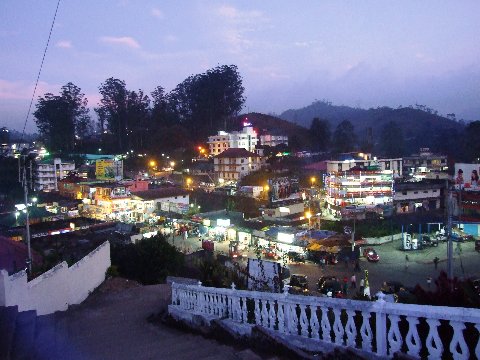 View of Munnar town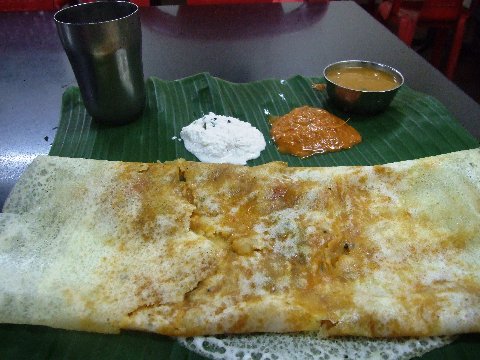 Masala dosa. I was not adept with my fingers and broke dining etiquettes by putting fingers in my mouth and licking my fingers. Don't blame me, I am just a stupid tourist.