Day 02 – Kochi to Kumarakom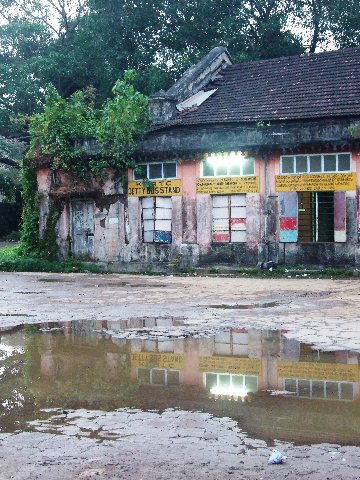 Kochi is made up of a few islands and peninsulas. I stayed at Ernakulam and took a stroll to the boat jetty in the morning. Above photo shows a bus stand near the jetty.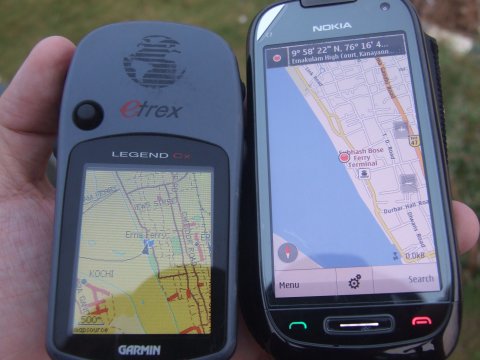 Checking my GPS. I originally thought that my newly acquired Nokia C7 can replace my Garmin Legend Cx. While the Nokia C7 comes with free but detailed Ovi-Maps for many countries which can be used without mobile data plan, the Garmin Legend Cx is still more suitable for mounting on a motorcycle for its waterproofing capability, better durability/ruggedness, long battery life and non-touch screen interface. As I did not have any good physical maps for this trip, I was quite dependent on the Garmin's map. To be exact, the maps are not provided by Garmin but are actually created from OpenStreetMap data. It's fortunate that I managed to get this map loaded to my Garmin the night before my departure.

Various boats docked by the jetty as I waited for my ferry to the historical town of Fort Cochin. The ferry is located just a short walk away from Biju's Tourist Home.

Reached Fort Cochin and took a stroll to the various sights. There are ample signage around. One would notice Kerala's tagline -God's Own Country everywhere we go.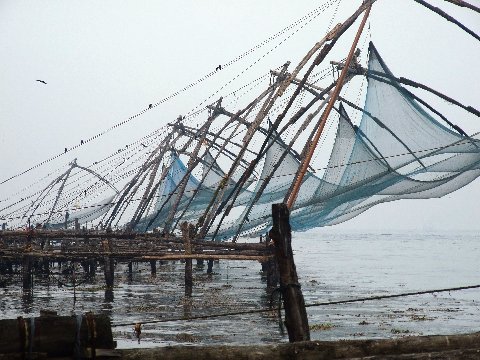 Chinese fishing nets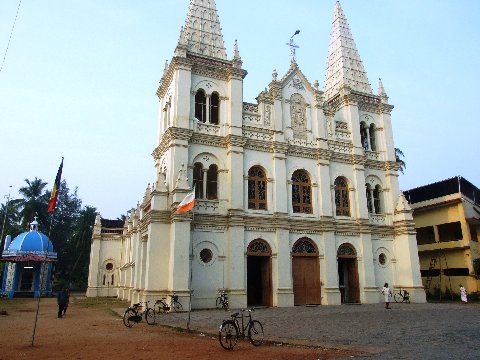 Catholic church Santa Cruz Basilica was original built in 1506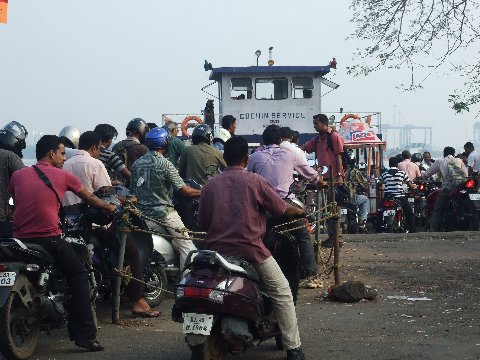 Car and motorbike ferry

Took another long stroll from Fort Cochin to Mattancherry

Roaming goats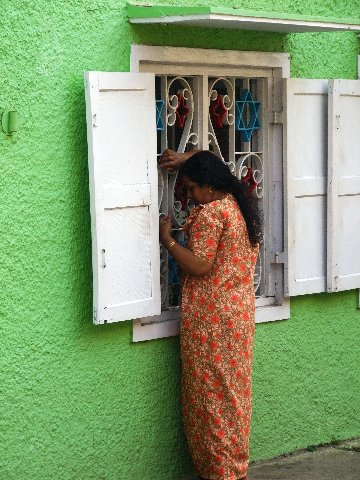 I like the colours of this photo.

Pardesi Synagogue and Jew Town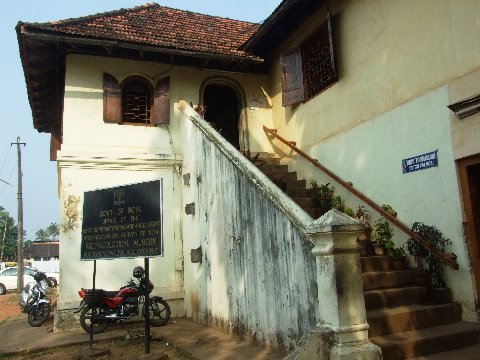 Mattancherry palace was built by the Portuguese for the Raja of Kochi. It now stores Hindu murals with scenes from Ramayana, Mahabharata and Puranic legends.

Back in Ernakulam and visited the garage of the motorbike rental company which is located just 2 doors down from Biju's Tourist Home.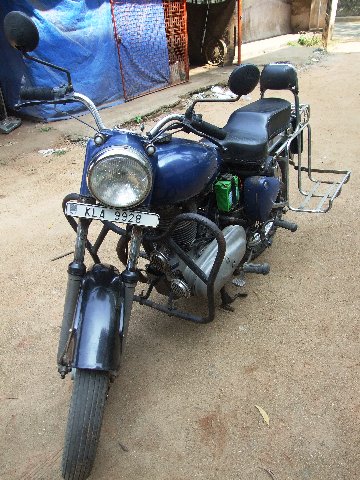 Rusty at parts, difficult to kick start, no electric start, gears on the right, foot brake on the left, kick up to to gear 1, kick down to gears 2-3-4, no signal lights, no fuel lock, heavy and more than 30 years old (manufactured in 1979), needless to say, my first impression of the bike was not good. I took a test ride and my confidence was so low that I asked if there are any alternate bikes like the Bajaj Pulsar. Well, since I am in India, I should at least ride an Indian bike right? Mr Niaz was patient with me and tried to explain to me the virtues of the Enfield Bullet. Realising that it's around 2pm and I need to start moving or I might not reach Kumarakom before dark, I decided to bite the bullet (pun intended). So I quickly followed Mr Niaz and his mechanic to top up the petrol and bought a full-faced helmet (less than USD 10) for myself.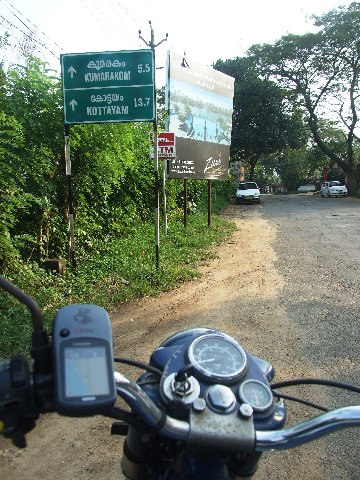 Indian traffic is not too scary. I would say that the traffic situation is similar to that of countries like Sri Lanka, Thailand or Vietnam. I find the amount of honking acceptable too. But then, maybe I have a higher threshold. My main problem was with the bike. Often, I needed to brake urgently and I stepped on the gears instead. And I was frequently worried that the engine would go off and I had to kick start the bike in heavy traffic. So I kept my right hand tight on the throttle even when neutral. Did I mentioned that it's hard to engage neutral? Above was the only photo I took during the ride from Kochi to Kumarakom. As you can see, there were useful road directions.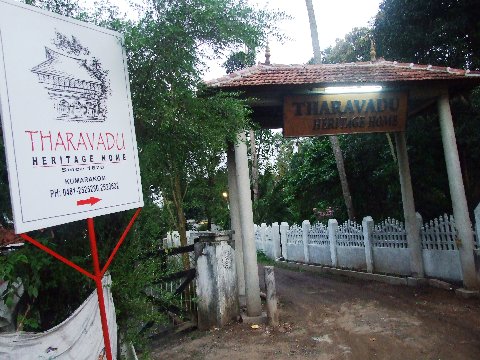 I survived my first 70km on Indian roads and reached Tharavadu Heritage Home in one piece. Most tourists chose to stay in a boat house to explore the Kerala back waters. But it's quite expensive and would probably make me feel more lonely. Oh, Arundhati Roy, booker-winning author of The God of Small Things, used to live in the nearby Aymanam village.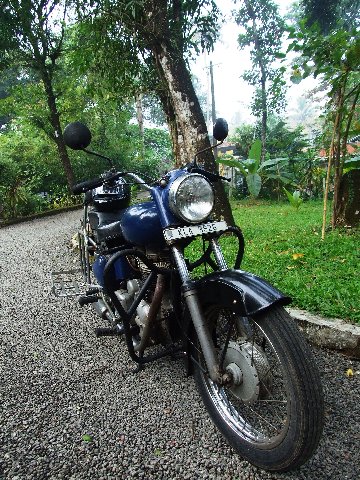 Glad to leave the Enfield Bullet behind and visited the Vembanda Lake and surroundings.

A house boat at Vembada Lake. Some house boats have modern facilities like air-conditioned rooms, kitchen and dinning room. I first saw a house boat and Ayurveda in action in the movie Backwaters (don't watch, it's quite bad).