Day 10 – Mumbai

Running route of the full marathon. For this run, I brought along my handphone in case of emergencies, also to take photos and track my run. Click for a bigger view.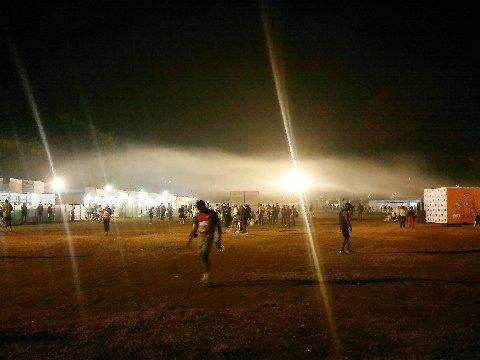 Woke up at 4am and walked to Azai Maidan, the holding area for the marathon. There were 2 starting times for the full marathon – 6:15am and 7:40am. 7:40am was meant for the elites competing for prize money. Needless to say, I joined the earlier group.

There was a sense of camaraderie in the air as we all knew we were in for something difficult together. I had people coming up to me checking where I came from and wishing me luck. The runners with the balloons were the 5 hour pacers.

This was the only photo I took along the marathon. It gave me an excuse to stop and rest.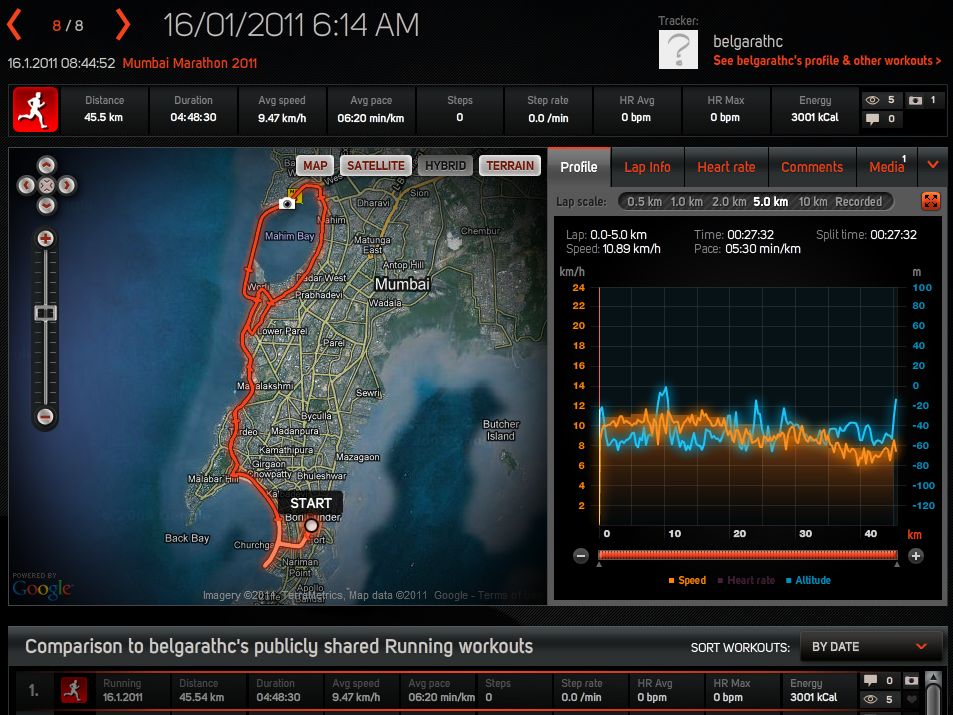 I completed the marathon in 4:48hr, a slight improvement from my previous marathon in 2009. As evident from the cramps I got from the 30km mark, I certainly did not train enough. I should have at least jogged up to 30km during the trainings. Hopefully, I would be inspired enough for another marathon and achieve a more respectable sub 4:30hr timing in future. Overall, the Mumbai Standard Chartered Marathon 2011 was a well-organised race with ample running space and drinking water. The atmosphere was great with locals cheering the runners on and offering homemade food to the lethargic runners. Click for a bigger view.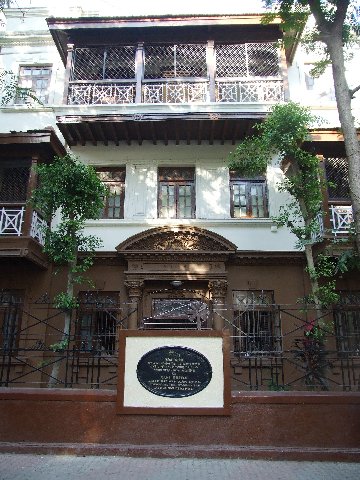 I limped back to my hotel, took a nap before catching a taxi to Mani Bhavan, a museum dedicated to Mahatma Gandhi. This should be a must-visit on everyone's itinerary. My favourite Gandhi's quote is "An eye for an eye makes the whole world blind.".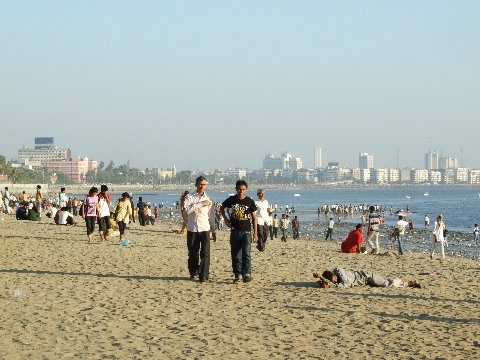 Chowpatty beach is a short walk away. There were many people flying kites. I was told that it's the Makar Sankranti festival which is celebrated with kite flying.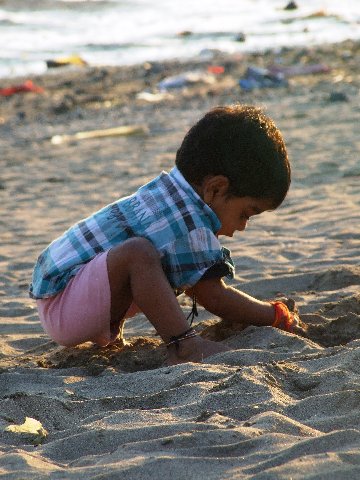 Kid at play, simple good fun

Sunset by Chowpatty. Actually, even before I started planning for my trip, I have read about places such as Chowpatty, Chor Bazaar and Dhavari Slums in books. Some of my favourite novels are set in India. I highly recommend the following:
– Family Matters by Rohinton Mistry
– Such a Long Journey by Robinton Mistry
– A Fine Balance by Robinton Mistry
– Sacred Games by Vikram Chandra
– Shantaram by Gregory David Roberts
– Village by the sea by Anita Desai
I used to think that reading about the country before the trip and during the trip are important for better appreciation, understanding and to get one into the mood. Now that I am back from the trip and have just rewatched Slumdogs Millionaire and reread Shamtaram, I find that I recognised and learnt a lot more about India from the movie and book.
Oh, fans of Shantaram might be pleased to know that there is an upcoming sequel to the book. A movie adaption has also been planned for some time. Visit the official Shantaram site for more information.